With the arrival of summer, we go looking for fresh, light dishes more and more often, to be enjoyed on hotter days too, and potatoes are an excellent companion!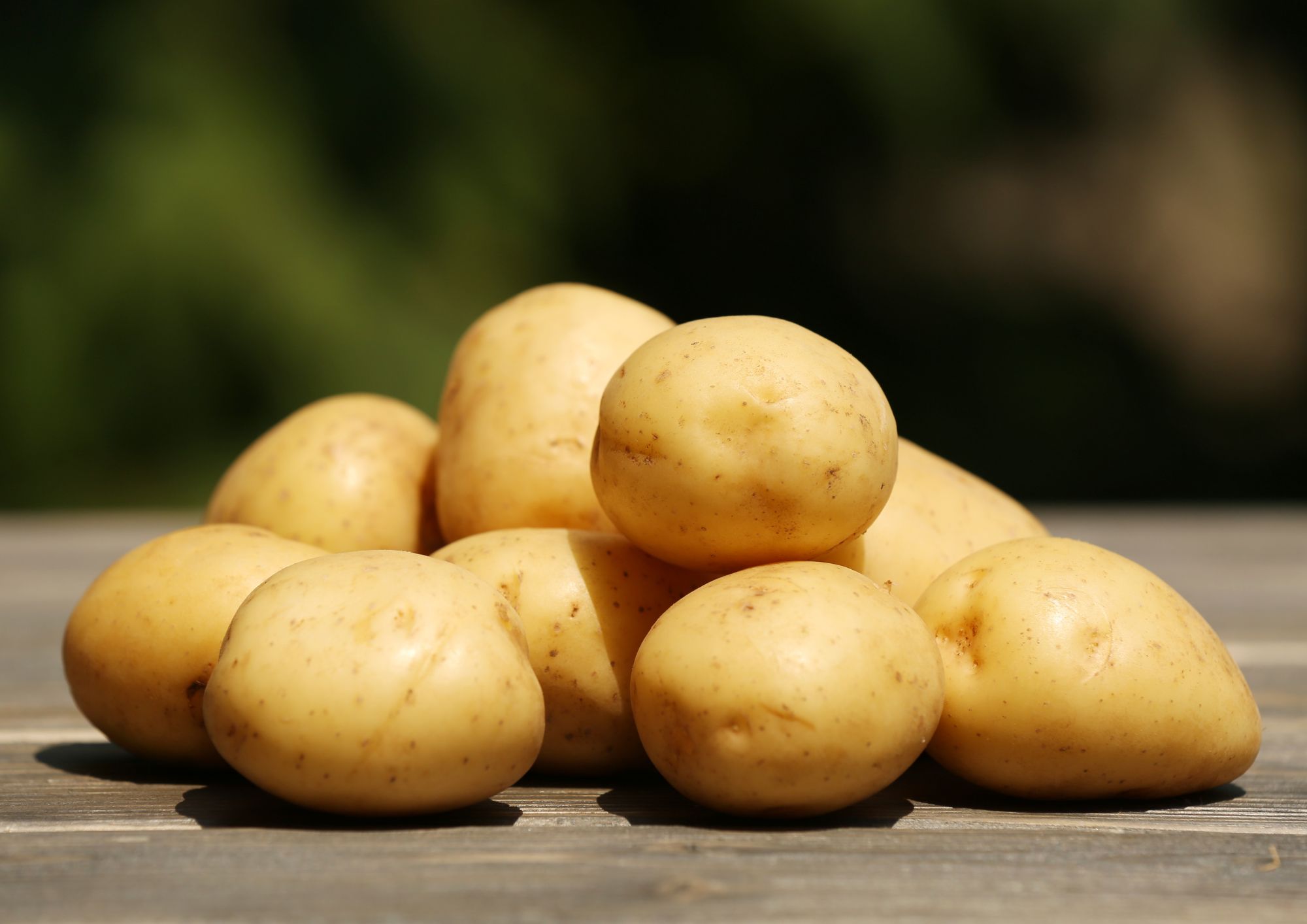 During summer months, when thermometers hit 40 degrees plus, it is even more important to follow a healthy, nutritious, proper diet to allow the body to effectively deal with the exhausting temperatures.
Doctor Alessandro Saibene, head of the Clinical Nutrition Area of the San Raffaele IRCCS in Milan, stressed the importance of hydration, especially during summer months: in fact, water plays an essential role in regulating body temperature (Source: Hsr.it). Potatoes are great companions in this respect thanks to their incredible versatility, which allows them to be used in a wide range of recipes. In addition to vitamins and minerals, 80% of a potato's weight is also made up of water.
Here are 5 delicious, mouth-watering and creative recipes to use potatoes in summer too: freshness is the key word!

1. Elodie New potato salad with salmon, onion and capers

Perfect for anyone who wants a flavourful dish, where flavours of the land – potatoes and onion – meet the smokiness of salmon. It is a fresh recipe, great for sunnier days.

2. Arizona new potato rostis with speck ham, rocket and grana cheese

A simple yet delicious typical dish from Swiss cuisine, new potato rostis seasoned with speck ham, rocket and flakes of grana cheese are the perfect finger-food for accompanying a summer aperitif with friends.

3. Cinnamon Constance potato ice cream

This is undoubtedly a unique pudding, which helps enhance the flavour of potatoes in a fresh, delicate dessert. The pinch of cinnamon gives it a touch of spice, in an explosion of original flavours for the palate.

4. Mini jars of cous cous with vegetables and feta

These jars are excellent to serve with a summer table in the countryside or in the garden or, why not, to take to the beach to eat with something fresh, delicious and nutritious.

5. Vichyssoise: creamy cold potato and leek soup

Who ever said that soups are only a winter dish? This creamy cold soup made from potatoes, onions, leeks and cream is the right recipe for anyone who does not want to give up a refined touch in summer too.
Image: Canva