This fresh, light, colourful salad is made with Elodie, with their thin skin and delicate flesh, as well as salmon, onion and capers.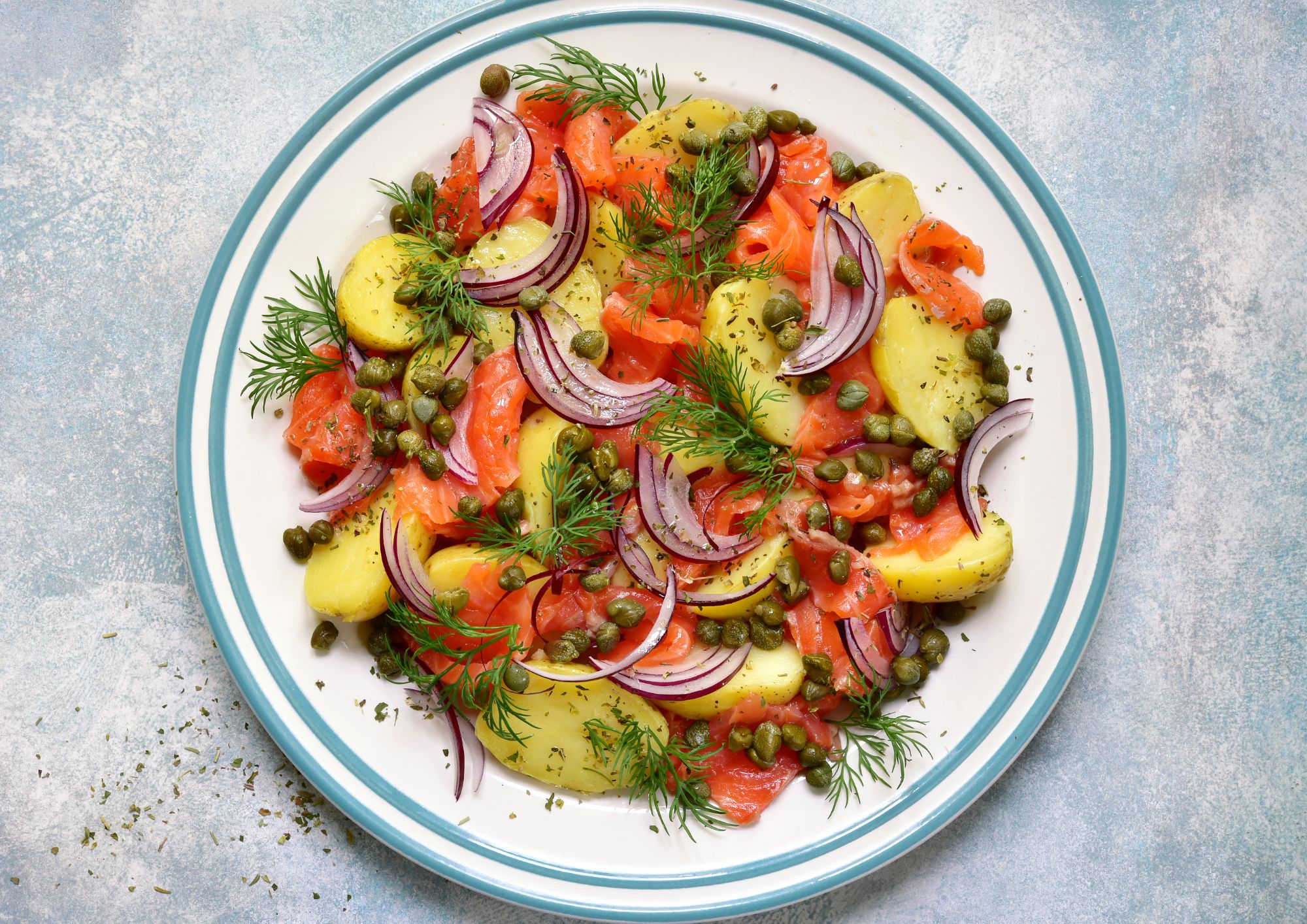 Ingredients for 4 people
Elodie new potatoes, 400g
Smoked salmon, 200g
Red onion, 1
Capers in salt, 30g
Wild fennel, to taste
Dried oregano, to taste
Extra virgin olive oil, as required
Table salt, to taste

Preparation
Thoroughly wash the potatoes and boil them without peeling them in plenty of boiling water for about 25-30 minutes, or until they are soft enough. In the meantime, clean and thinly slice the red onion. Cut the smoked salmon into thin strips as wide as you like. Pour the onion, salmon and desalted capers into a large bowl, then season with dried oregano. The potatoes will now be ready, so drain them and leave them to cool down, then cut them in half. Add the potatoes to the rest of the ingredients and season with extra virgin olive oil and salt to taste. Mix well to let the flavours develop and decorate with a few leaves of wild fennel.
Image: Canva