Typical of southern Italian cuisine, and especially the Campania region, potato croquettes (or "crocché") are beloved around the world.
A street food favourite, potato croquettes are an excellent appetiser or a scrumptious side for fish, meat or vegetable-based dishes (especially fried!).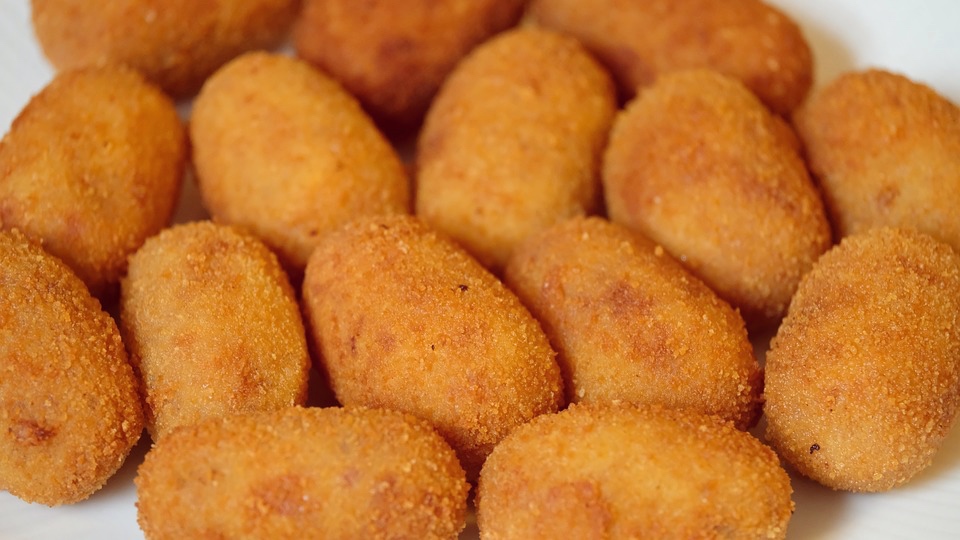 Ingredients for 4 people
Potatoes, 800 g
Eggs, 3
Grated Grana Padano cheese, 100 g
Breadcrumbs, as needed
Sunflower oil, about 1 litre
Minced parsley, 2 sprigs
Salt, to taste
Pepper (optional)

Preparation
Wash the potatoes and place them in a pot with cold water. Add a spoonful of salt and boil on a high flame for 40 minutes. Once they're soft enough, drain them and leave them to cool for about 30 minutes. Peel them and mash them thoroughly until you obtain a smooth, even mixture. Add the grated Grana Padano cheese, the minced parsley, the eggs and a bit of salt. If you like a more intense flavour, you can add some black pepper. Mix everything together, making sure no lumps form.
Create the croqeuttes by taking chunks of the mixture (about 40 g each) and shaping them into cylinders, then dip them in the breadcrumbs until all edges are entirely coated.
Heat the sunflower oil in a non-stick pan and when it's sufficiently hot (about 180°), fry the croquettes. We suggest frying no more than 4 croquettes at a time, so that the oil doesn't cool. When the croquettes are nicely browned, remove them with the help of a strainer and place them on paper towel-covered plate to absorb the excess oil.
Et voilà: your yummy croquettes are ready to be devoured!