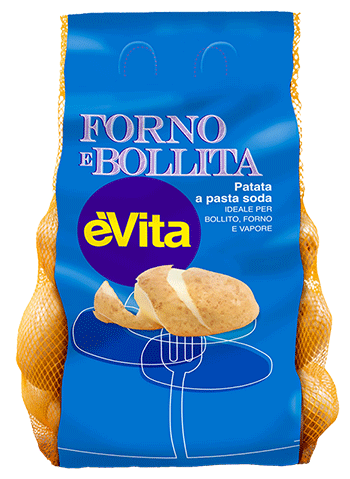 Ideal for boiling, baking, and steaming
There are many varieties of potatoes, with different shape, skin and flesh colour, firmness and taste.
This variety of èVita potato has flesh that stays firm during cooking and when cut. Ideal for steaming and boiling, excellent for side dishes, salads, and baking.
The èVita Baked and boiled potatoes come exclusively from non-GMO crops and are obtained in accordance with the Integrated Production Guidelines.


The èVita Baked and boiled variety is available with innovative SormaVertbag Peel packaging.
Available weights
Sorma Vertbag: Kg 1,500 – 2,000
---