Perfect for either breakfast or a quick snack, graffe are a typical sweet of Neapolitan cuisine inherited from the House of Bourbon. Here's the recipe for the baked version.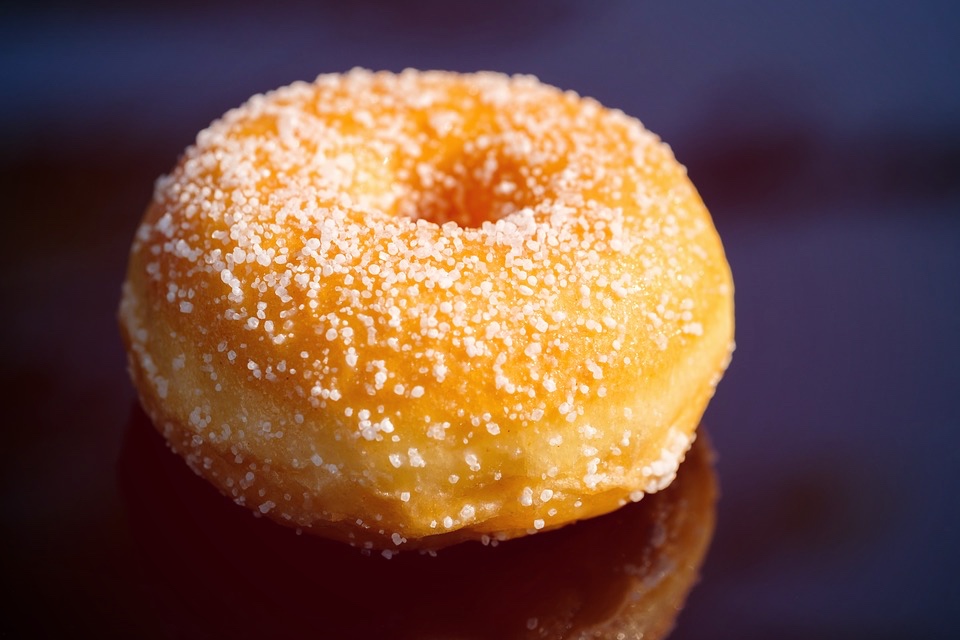 Ingredients for about 15 graffe:
Potatoes, 300 g
00 flour (ultra-fine), 400 g
Sugar, 30 g
Seed oil, 20 g
Milk, 20 ml
Egg, 1
Brewer's yeast, 10 g
Grated lemon peel, 1 lemon (or orange)
Salt, 1 pinch
Preparation
Wash the potatoes, peel them and boil them in slightly salted water (a pinch of salt is enough). Drain them and mash them with a fork or masher. Let them cool then add the flour and sugar bit by bit, mixing well to obtain a smooth blend. Add the oil, the warm milk (setting aside a few spoonfuls to dilute the brewer's yeast), the egg and the lemon peel, mixing well so that no lumps form. Finally, dilute the yeast in warm milk and add it to the mixture (make sure the milk isn't too hot, or it may inhibit the yeast's rising action). Take a chunk of the mixture, press it gently to obtain a thickness of about 2 cm, then make a hole in the middle using a small cookie cutter or a bottle cap, and you will have formed your little ring-shaped treasures. Now let them rise on a baking tray for 90 minutes.
Preheat the oven at 180 degrees, then bake for 20-25 minutes. Make sure they're ready using the tip of a fork or a toothpick. Let the graffe cool and decorate them with powdered sugar.
They taste great plain, and even better with some jelly or hazelnut cream. What are you waiting for? Hurry up and eat them!