A typical dish of central France made with potatoes, onions and Béchamel sauce, Lyonnaise potatoes are a nourishing and tasty side that goes great with either meat of fish.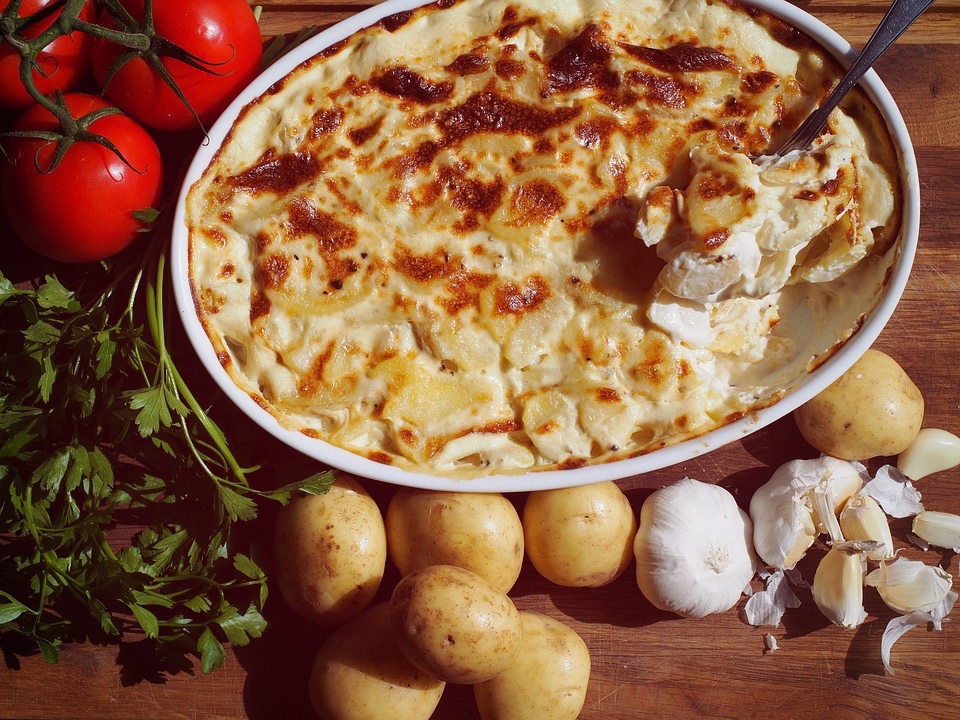 Ingredients for 4 people
Potatoes, 500 g
Onions, 300 g
Extra virgin olive oil, 2 table spoons
Butter, 1 knob
Parsley, 2 sprigs
Breadcrumbs, to taste

For the Béchamel sauce
Milk, 400 ml
Butter, 50 g
ultra-fine flour (type "00"), 30 g
Nutmeg, a pinch
Preparation
Wash and peel the potatoes, then cut them into slices no more than 1 cm thick, and boil them for 10 minutes in salted water. In the meanwhile, slice the onions very finely and sauté them in a non-stick pan with oil and butter. After a few minutes, add a ladle's worth of the potatoes' cooking water, cover the pan and let it cook on a low flame.
Separately, prepare the Béchamel sauce: melt the butter in a pan on an extremely low flame, then add the flour little by little. Mix well so that no lumps form, then gradually drizzle in the warm milk and the nutmeg, and keep stirring until you obtain a creamy and smooth mixture.
Butter up an oven dish and cover it with breadcrumbs. Spread out a single layer of potatoes evenly inside the dish, then a layer of onions, and finally a layer of Béchamel sauce and a dusting of minced parsley.
Cook in a pre-heated oven at 180° for 20 minutes, then increase the temperature to 230° and cook for 5 more minutes. Let the potatoes cool (try to resist!) and serve this scrumptious side when it is no longer scalding. Bon appétit!