Potato frittata can be a side, a stand-alone dish or a snack, and it also tastes great when eaten cold during hot summer days!
This "tortilla" originally from the Navarre region arrived in Naples during the Spanish domination of Italy, and quickly became popular throughout all of Campania and beyond.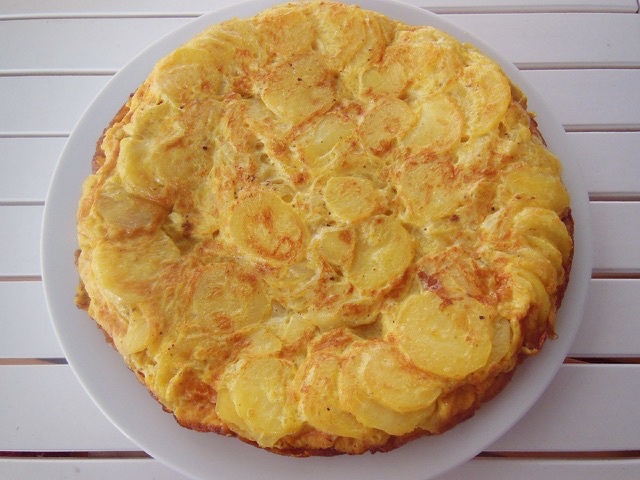 Ingredients for 4 people
Eggs, 4
Potatoes, 300 g
Onion, ¼ of a medium-size onion
Grated Grana cheese, 30 g
Extra virgin olive oil, to taste
Mint, 1 sprig
Salt and pepper, to taste


Preparation
Wash the potatoes and peel them. Cut them into thin slices and rinse under cold running water, so they lose part of their starch. In a medium-size skillet, prepare a soffritto with extra virgin olive oil and onion. Fry the potatoes for a few minutes and, as soon as they turn golden in colour, turn off the fire and add a bit of salt. In a suitable container, beat the eggs then add the grated Grana cheese, pepper, salt and - if you like it - a bit of mint. Once cooled, add the potatoes to the mix and fry everything in very hot oil for a couple of minutes. When the egg is properly browned, the frittata is ready to be enjoyed.
If properly stored in the refrigerator, it can last for up to two days.