A Swiss speciality, these röstis made with Arizona new potatoes, with their yellow, semi-floury flesh, are seasoned with speck ham, rocket and grana cheese.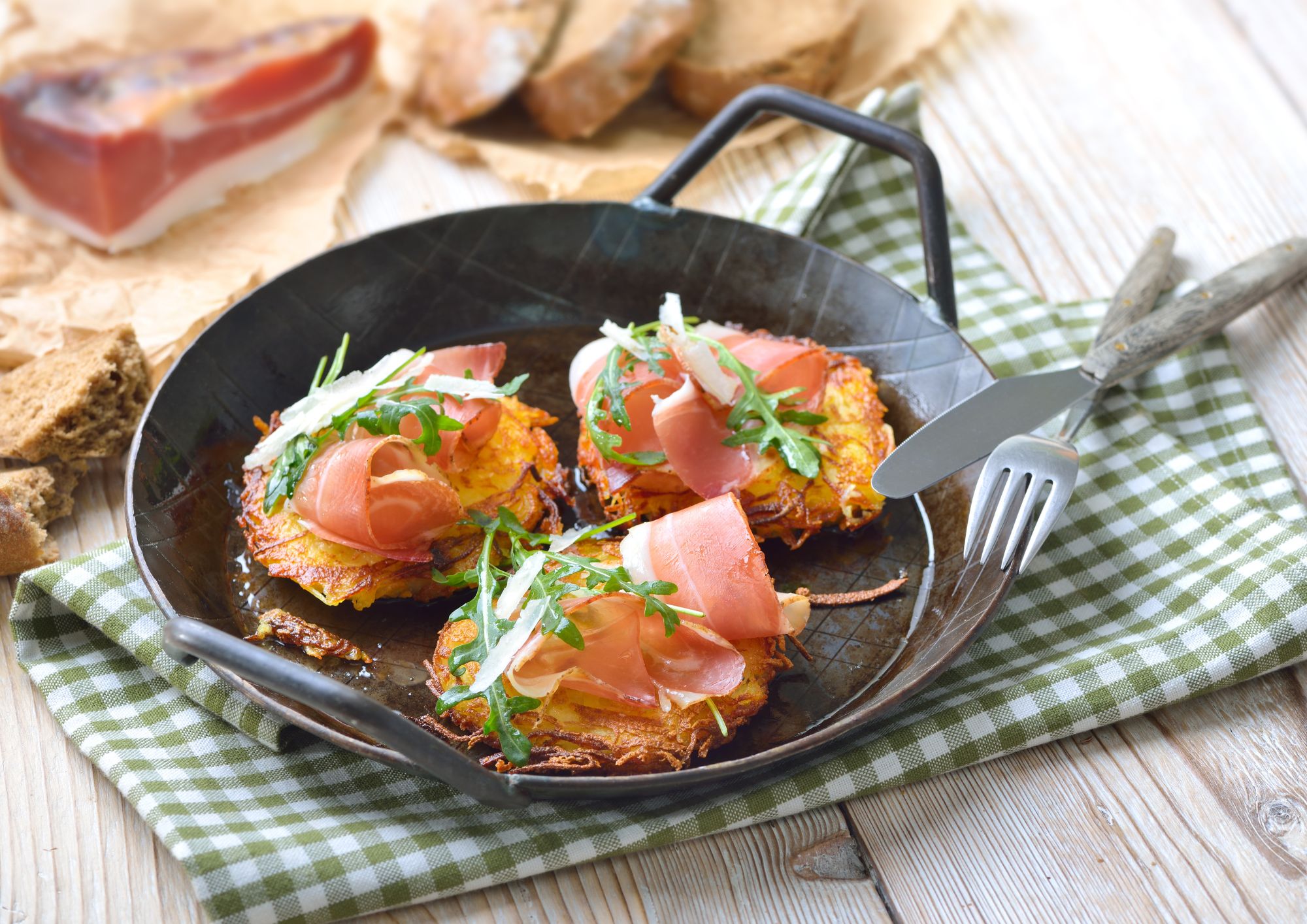 Ingredients for 4 people
Arizona new potatoes, 600 g
Speck ham, 12 slices
PDO Grana Padano, to taste
Fresh rocket, to taste
Salt, to taste
Black pepper, to taste
Seed oil, as required

Preparation
Thoroughly wash the potatoes and, after you have peeled them, grate them using a large-holed grater into a colander. Once finished, cover them with a cloth and drain them for at least 15 minutes over the sink, pressing down with a weight. Once the required time is up, put the grated potatoes into a bowl, season them with salt and pepper and then mix well. Now shape them into compact little discs with your hands. Bring plenty of seed oil to temperature in a pan and fry each rösti for a couple of minutes on each side, or until they are golden brown. Finally, drain them on paper towel and serve them with a slice of speck ham, flakes of grana cheese and a few rocket leaves.
Image: Canva