For Gelato Day, here is an alternative recipe, cinnamon-flavoured potato ice cream using the Constance variety, with its delicate flavour and creamy texture!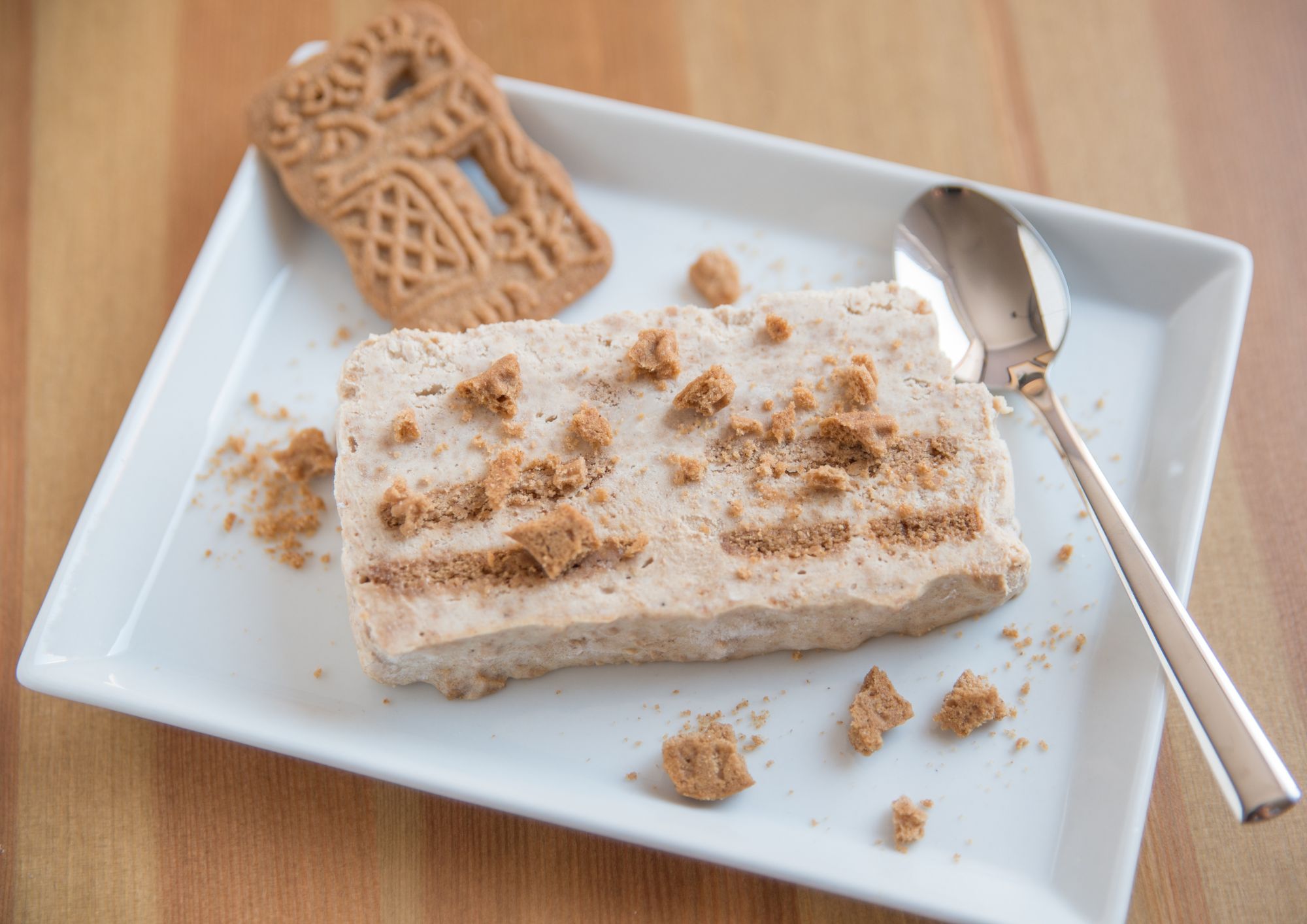 Ingredients for 4 people
Constance potatoes, 500 g
Whole milk, 500 ml
Fresh liquid cream, 200 ml
Cane sugar, 150 g
Cinnamon powder, 1 teaspoon
Salt, to taste
Cinnamon biscuits, to taste

Preparation
Thoroughly wash the potatoes, peel them and dice them; then boil them in boiling water until they are soft. Once they are ready, drain them and blend them with a hand-held blender until you get smooth, even mash. Put the milk in a saucepan over a medium heat along with the fresh cream, cane sugar, cinnamon powder and a pinch of salt. Mix well until the sugar has dissolved. Add the mashed potatoes to the milk mixture and mix everything together well. Keep cooking over a medium heat, stirring from time to time, until the mixture reaches a temperature of 80°C. This process will help you to get a thick, creamy mixture. At this point, remove the saucepan from the hob and leave it to cool down at room temperature. When the mixture has cooled down completely, pour it into an ice cream maker and, depending on the model you have, follow the specific instructions to make the perfect ice cream. As soon as it is ready, transfer everything into a suitable container and leave it to rest in the freezer for at least 2 hours before serving. Finally, you can decorate your ice cream with crumbled cinnamon biscuits depending on the flavours you want.
Image: Canva