To mark the start of new potatoes going on sale, Romagnoli F.lli is offering a product designed to enhance the typical outstanding potato from Sicily, which this year is excellent quality and a consistent size.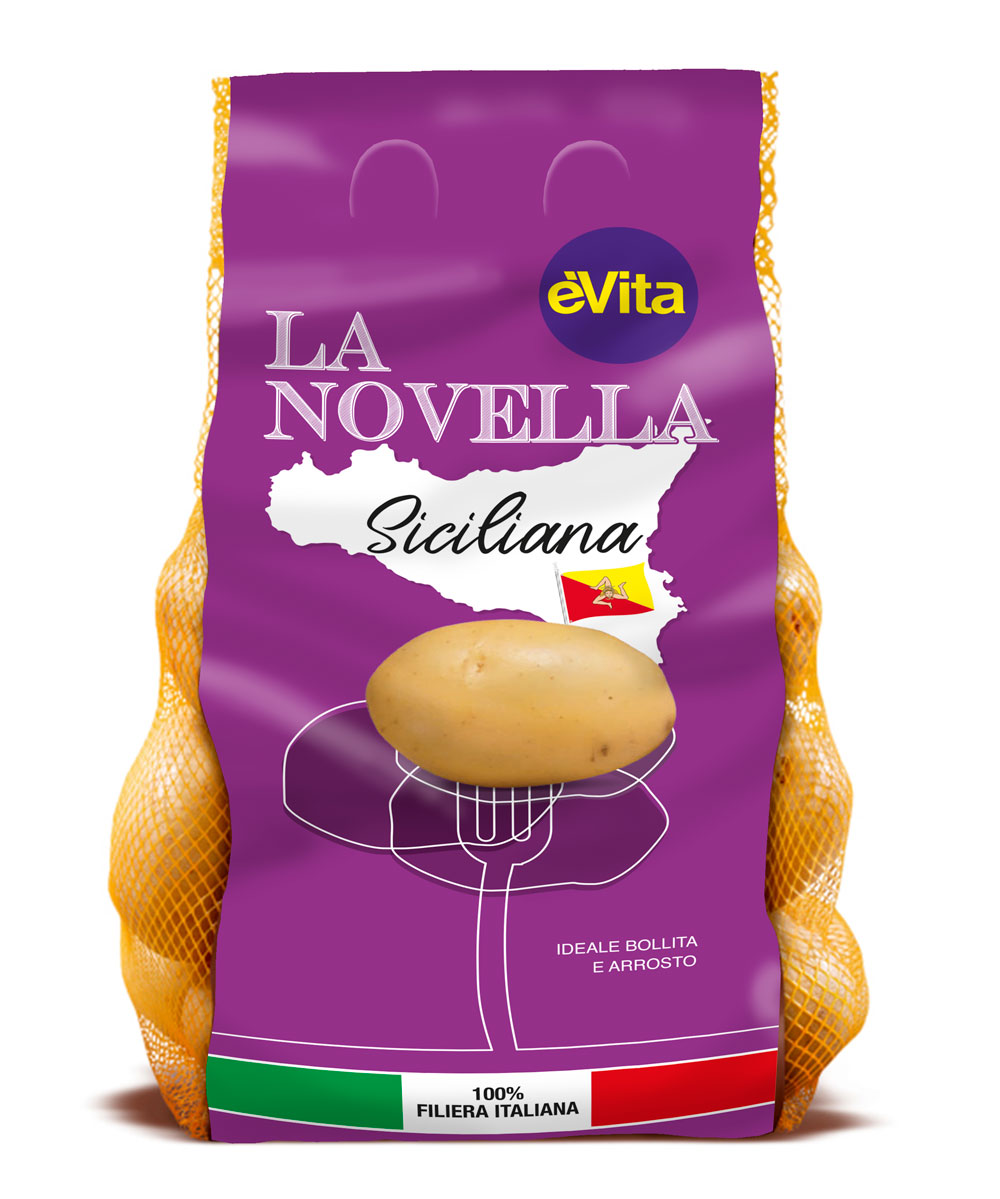 èVita La Novella Siciliana comes from the best production areas in Sicily, such as the region around Syracuse, where the characteristic reddish soil - rich in clay - gives these potatoes highly prized organoleptic qualities. To grow it, we typically use the varieties of Arizona, which has established itself as the outstanding new potato due to its organoleptic qualities, early harvesting and excellent production yields, as well as Vogue, Elodie, and the promising Paradiso, Levante and Alouette. These last two next-gen varieties are naturally tolerant to downy mildew, and the result of our research and innovation carried out to promote the wider use of sustainable growing techniques.
Typically produced in spring, new potatoes are harvested from March to early June in central and southern Italy, where Romagnoli F.lli selects the best areas. The queen of yellow potatoes and perfect boiled or roasted, new potatoes stand out with their light skin and delicate taste. They are perfect for serving with meat and fish main courses, for making delicious vegetarian dishes or for being the main ingredient in mouthwatering recipes, such as our new potato bites with sour cream.