A charity performance "Music that Helps" in Medicina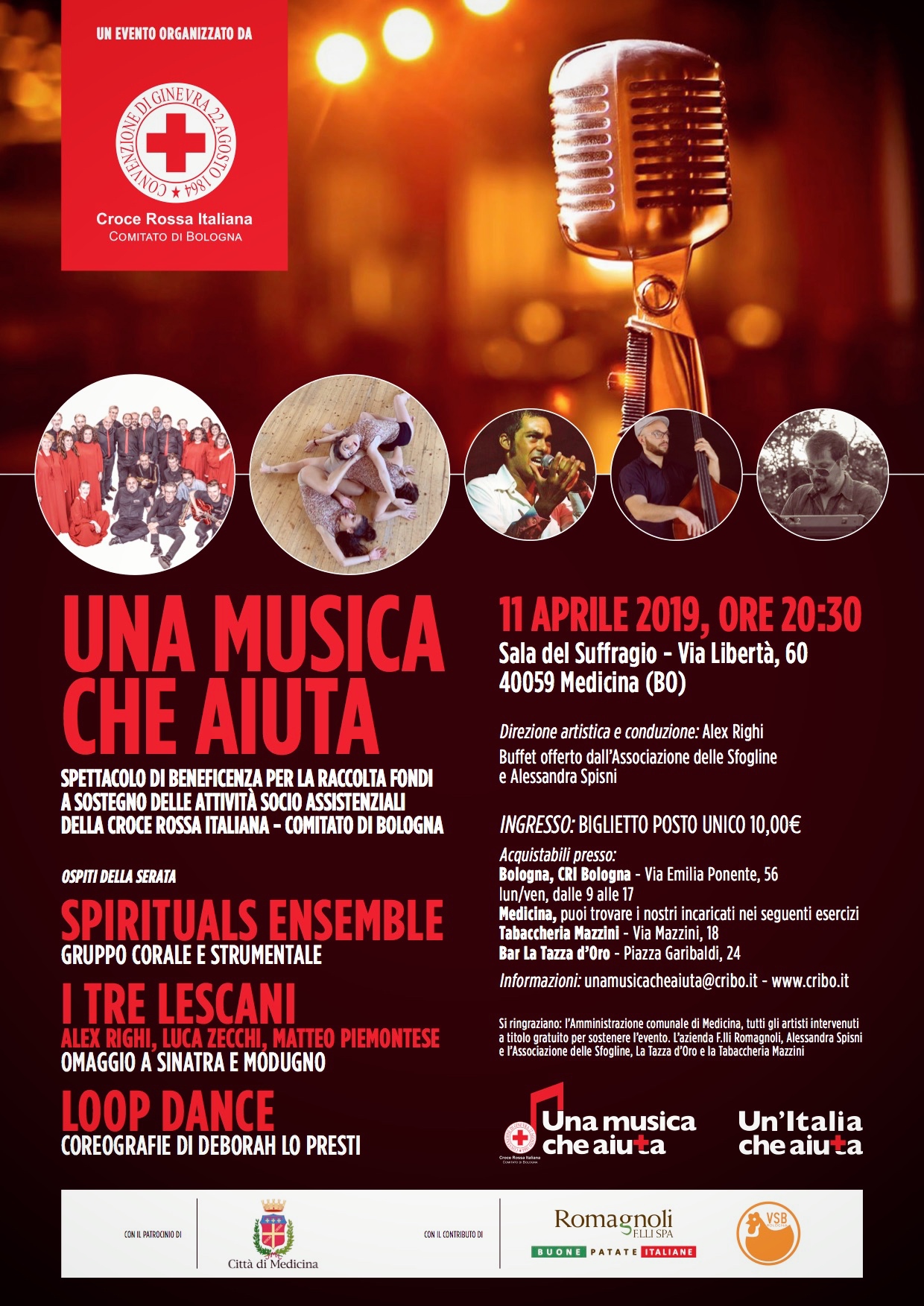 "Music that Helps" appeared on stage last 11 April in Medicina (BO), in Sala del Suffragio, Via Libertà, 60. The charity show was performed to raise money to support the social welfare work carried out by the Italian Red Cross - Committee of Bologna. Romagnoli F.lli Spa is delighted to be able to help this initiative, which supports local communities and some of their most vulnerable people in particular, who more than anyone else need support and solidarity.
The evening was livened up by music performed by the choral and instrumental group Spirituals Ensemble; by the band I Tre Lescani (Alex Righi, Luca Zecchi, and Matteo Piemontese), who paid tribute to Frank Sinatra and Domenico Modugno; and by the dance performance by the group Loop Dance, whose choreographies were arranged by Deborah Lo Presti. The event's artistic direction and management were entrusted to Alex Righi.