Particularly in winter, seasonal fruit and vegetables have to feature on our winter dinner tables. Here is our selection for January.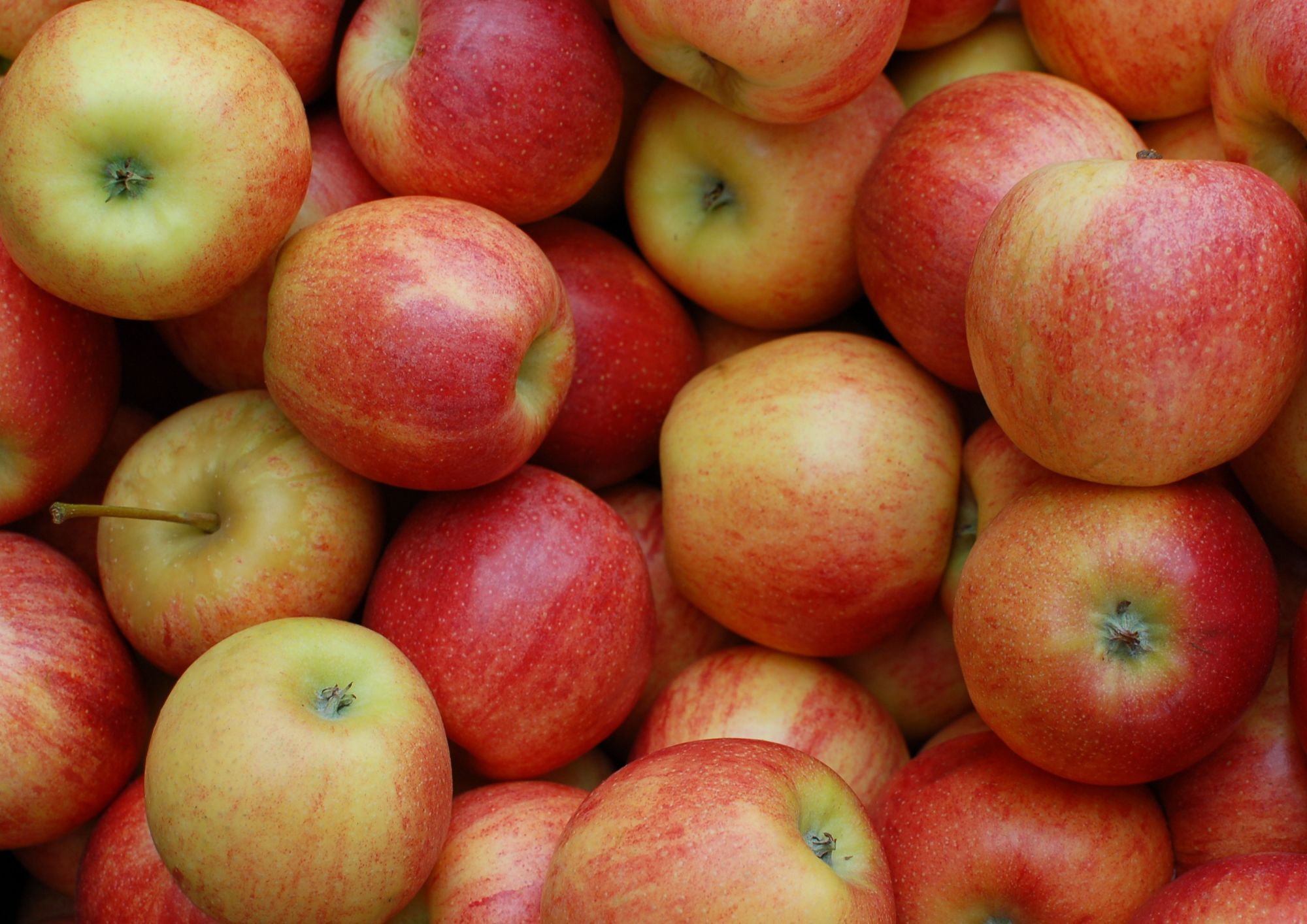 Apples
Sweet and crunchy, apples are bound to please the vast majority of palates, including any fussier fruit and vegetable eaters. In nature, there are about 7000 varieties with different colours, textures, flavours and nutritional properties. Apples are widely used in cooking, both for sweet and savoury dishes. They can be eaten cooked or raw, dried or candied, made into jellies, preserves or jam, but also caramelised like in this baked potato with speck ham, apples and walnuts.
Persimmons
Similar in their looks to large vine tomatoes with an incredibly soft texture, persimmons have a smooth, thin skin and a colour ranging from orange to scarlet red; while their flesh is very sweet and like jelly. Their high sugar content makes these fruits a natural source of energy, perfect for combating the lower temperatures. If they are not eaten with a teaspoon, they can be used as an ingredient in mousses and marmalades.
Rapini
Much loved for their beneficial properties, rapini are rich in vitamins and minerals, so they are useful for supporting the immune system during the colder months of the year. Only the more tender florets are eaten, also known by the name of broccoli rabe, which must be compact and without any yellow flowers, with dark green leaves and hard stalks. Rapini can be cooked boiled or in the pan and are perfect either for soups or pasta first courses, but also in other dishes such as this baked potato with rapini, anchovies and mini burrata cheeses.
Celery
Celery is a herbaceous plant with an intense aromatic smell, featuring leaf ribs or tuberous roots. Thanks to its high fibre content, this food makes you feel fuller and helps reduce the presence of cholesterol and triglyceride in the blood. Furthermore, it is a widely used vegetable for cooking, especially as the basis for broths and mirepoix, such as in this Vichyssoise, but also raw as the main ingredient for flavourful salads.
Lemons
The lemon, primarily known for its high vitamin C content, is rich in many nutrients and antioxidants such as potassium, beta-carotene and vitamin E, which make it a real cure-all. (Source: Veronesi Foundation). Incredibly versatile when cooked, the acidic notes of lemon juice can add an extra touch to salads and meat or fish main courses. Grated lemon peel - preferably organic and unprocessed - can be used for different sweet dishes, such as in these Colomba potato biscuits.
Potatoes
With the start of the new year, potatoes simply have to be in our recipes. Their high energy content and extraordinary culinary versatility make this tuber the perfect food for tackling one of the coldest months, including creamy soups and soft puréed soups.
Image: Canva