Much loved for their beneficial properties, rapini are rich in vitamins and minerals, so they're useful for preventing the flu and colds during the colder months of the year.
Let's see how to use them to make this delicious baked potato crafted by the chefs at Gialle&Co., Romagnoli F.lli's partner restaurant in Milan.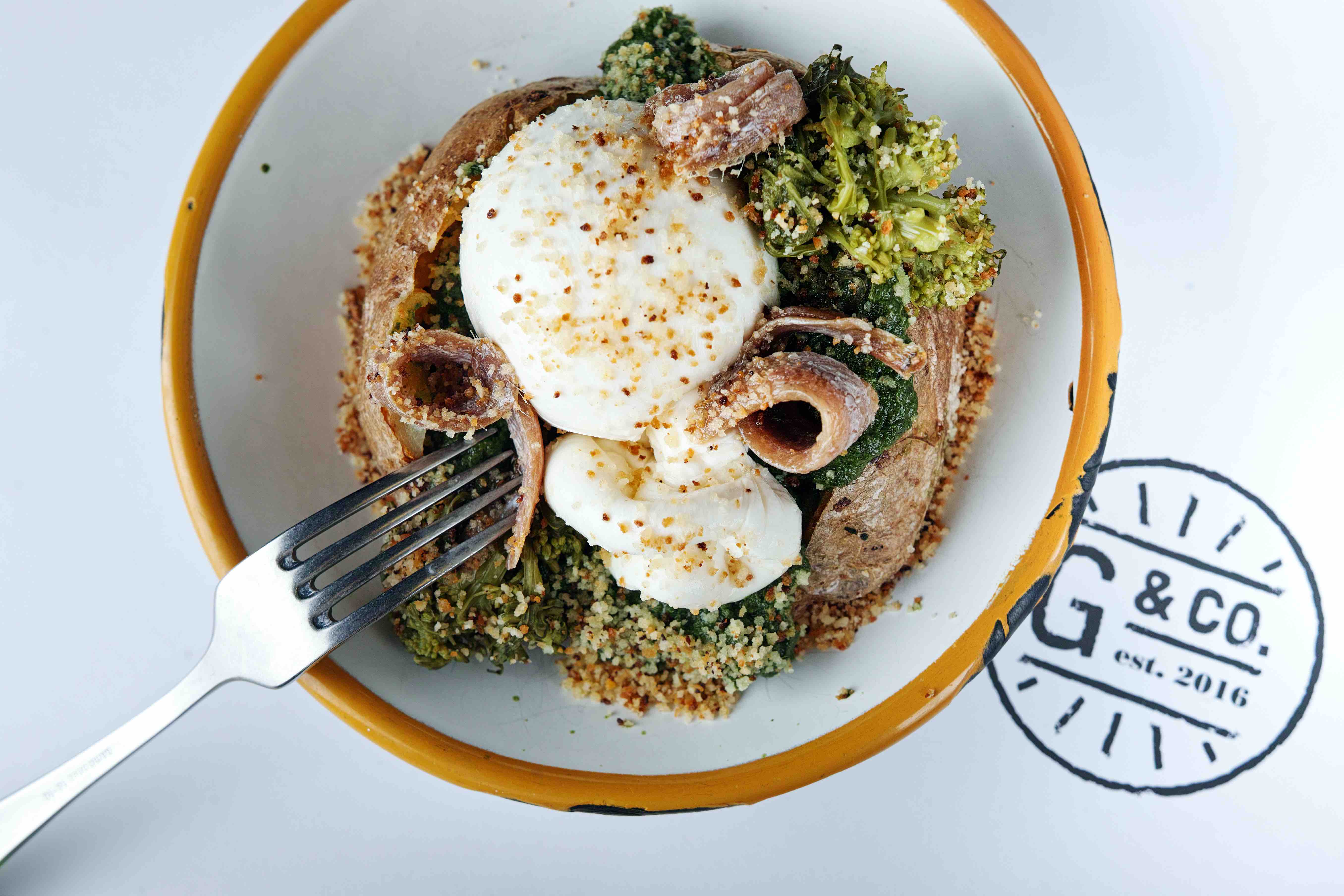 Ingredients for 4 people
Large yellow potatoes, 4
Rapini, 500 g
Anchovies from the Cantabrian Sea, 80 g
Burrata cheese cherries, 4 x 125 g
Breadcrumbs, 30 g
Chilli peppers, 20 g
Oil, to taste
Salt, to taste

Preparation
Wash the potatoes and carefully dry them. Coat them evenly in extra virgin olive oil using a pastry brush, then season them with a pinch of salt and cook them in a preheated oven at 180°C for 60-70 minutes. When the potatoes are cooked, take them out of the oven, cut them in half down the long side and season them with a pinch of salt and a drizzle of extra virgin olive oil.
To make the filling, clean the rapini removing the harder part of the stalk and the thicker leaves, then wash them thoroughly and steam them for 15 minutes. When they're soft, season them with a pinch of salt, a tablespoon of extra virgin olive oil and part of the chilli peppers, then mix them with a hand-held blender. Toast the breadcrumbs in a pan with some oil and chilli peppers.
Arrange the potatoes on plates, pour on the creamy rapini sauce while it's still warm and add a burrata cheese cherry and 2-3 anchovies on each one. Decorate your baked potatoes with breadcrumbs and eat them hot.