The best holiday menus, and many others, are made with seasonal fruit and vegetables. Here are some typical delicious foods from this time of year.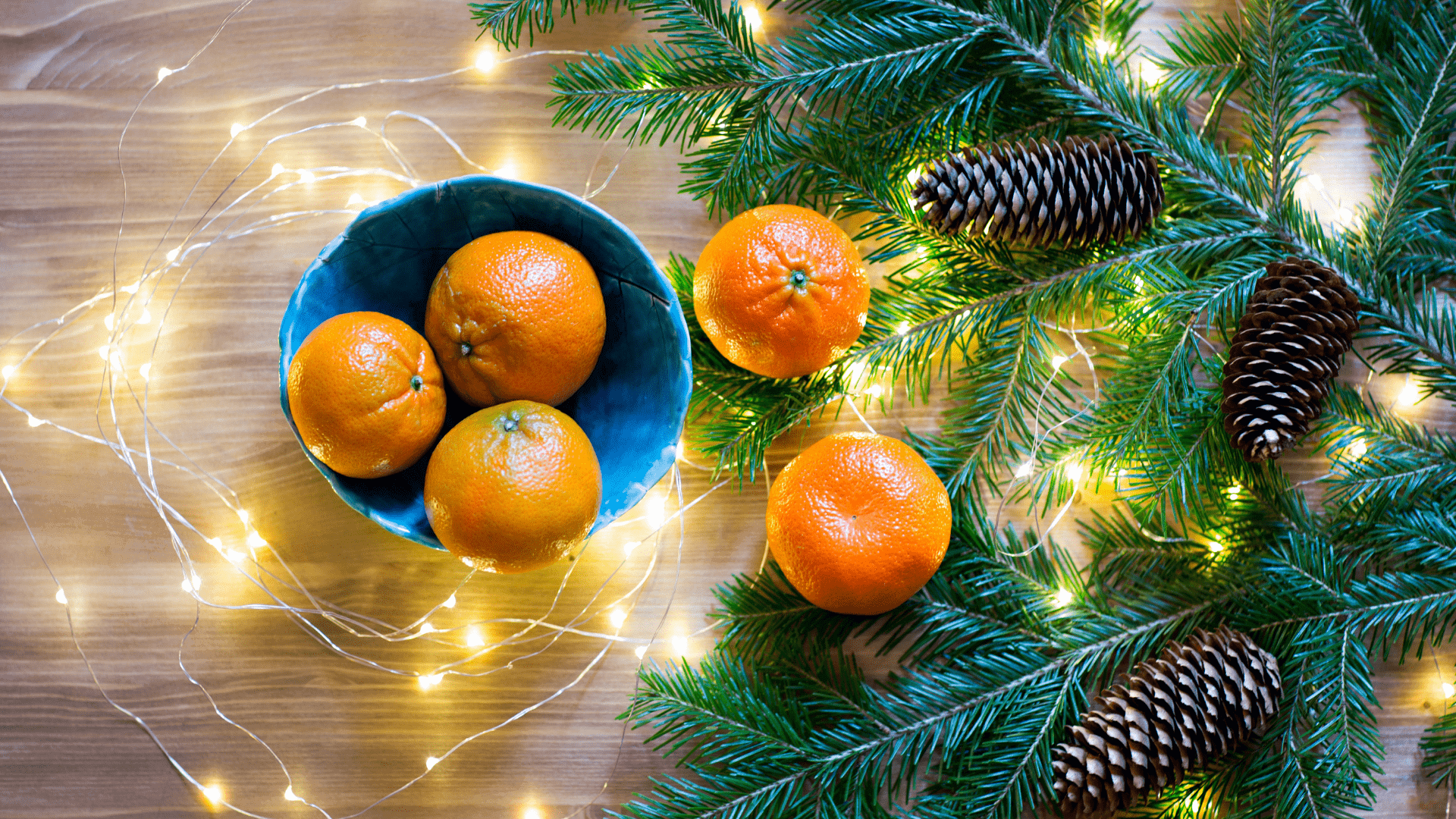 Leeks. Thanks to their ability to flavour dishes without overpowering the flavour of the other ingredients, leeks are the perfect partner for making delicious fritters, puréed soups and quiches.
Mandarins. This super versatile fruit is packed with vitamin C, whether you feel like a thirst-quenching freshly squeezed juice or homemade jams for wholesome breakfasts and homemade desserts.
Pomegranates. A must for people who love sharp notes, pomegranates have the benefit of easily adapting to both sweet and savoury recipes. You can use their seeds to make an excellent juice rich in vitamin C or to add a crunchy note to meat main courses.
Potatoes. To end the year in style, we have to have potatoes on our dinner tables. In December, they are perfect for making creamy mash, baked side dishes and as an ace up your sleeve for making creamy fillings, savoury tarts and many holiday recipes.
Bergamot. Similar to grapefruit, with a taste like lemon, but much more aromatic. We are talking about bergamot, a citrus fruit famous for its fragrant essence. This characteristic makes it particularly suitable for sweet dishes, such as jams, cakes and creams. Also try it for flavouring risottos, together with Tropea onion and Parmigiano Reggiano.
Romanesco broccoli. Particularly beautiful, romanesco broccoli differs from normal broccoli, in addition to its appearance, for its creamy texture when cooked and more delicate flavour. These aspects make it perfect as an ingredient in colourful side dishes, but also as a condiment for delicious first courses.
Image: Canva