We've already spoken about baked potatoes, delicious potatoes baked in the oven and then filled, a typical traditional British dish, that you can top with your favourite ingredients.
. Let's discover them together in this version with speck ham, apples and walnuts, a recipe by Gialle & Co., Romagnoli F.lli's partner restaurant.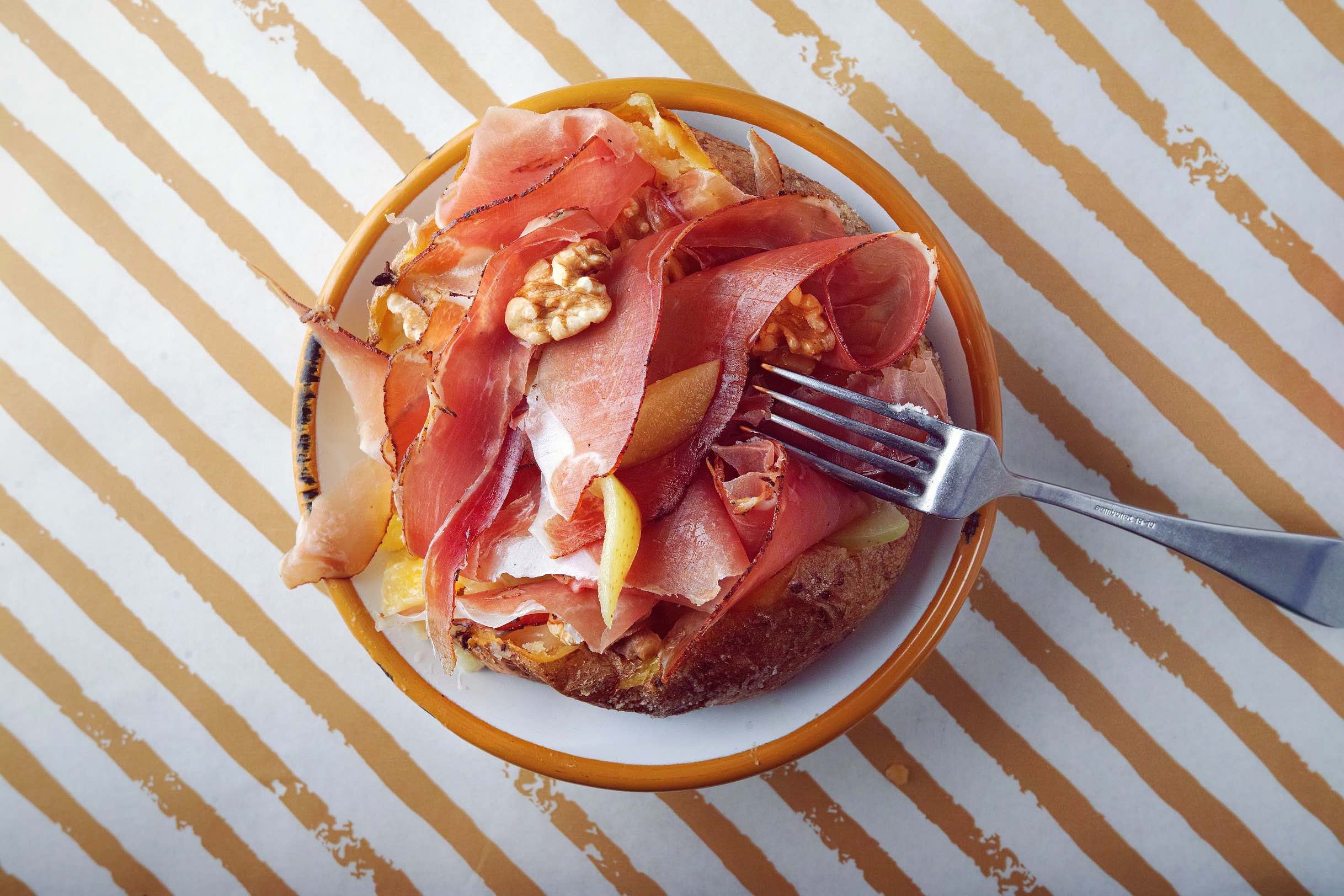 Ingredients for 4 people
Large yellow potatoes, 4
PDO Taleggio cheese, 240 g
Speck ham, 180 g
Walnuts, 60 g
Sugar, 40 g
Apple, 1
Salt, to taste
Extra virgin olive oil, to taste

Preparation
Wash the potatoes thoroughly and dry them. Coat them evenly in extra virgin olive oil using a pastry brush and season them with a pinch of salt. Preheat the oven to 180°C and bake them for 60-70 minutes. When the skin starts to turn golden brown, take them out of the oven and cut them in half down the long side, and then season them with salt and olive oil.
Cut the apples into thin slices and soften them in a pan with a couple of tablespoons of water. When they turn soft, add the sugar and caramelise them over a low heat while stirring from time to time. Melt the PDO Taleggio cheese and place it on the potatoes. Add a couple of slices of speck ham, the caramelised apples and the walnuts. Amaze your friends with this delicious baked potato!