This light and delicious vegetarian recipe is made with our èVita Residue-Free Levante variety potatoes, aged provola cheese, agretti, courgettes and asparagus.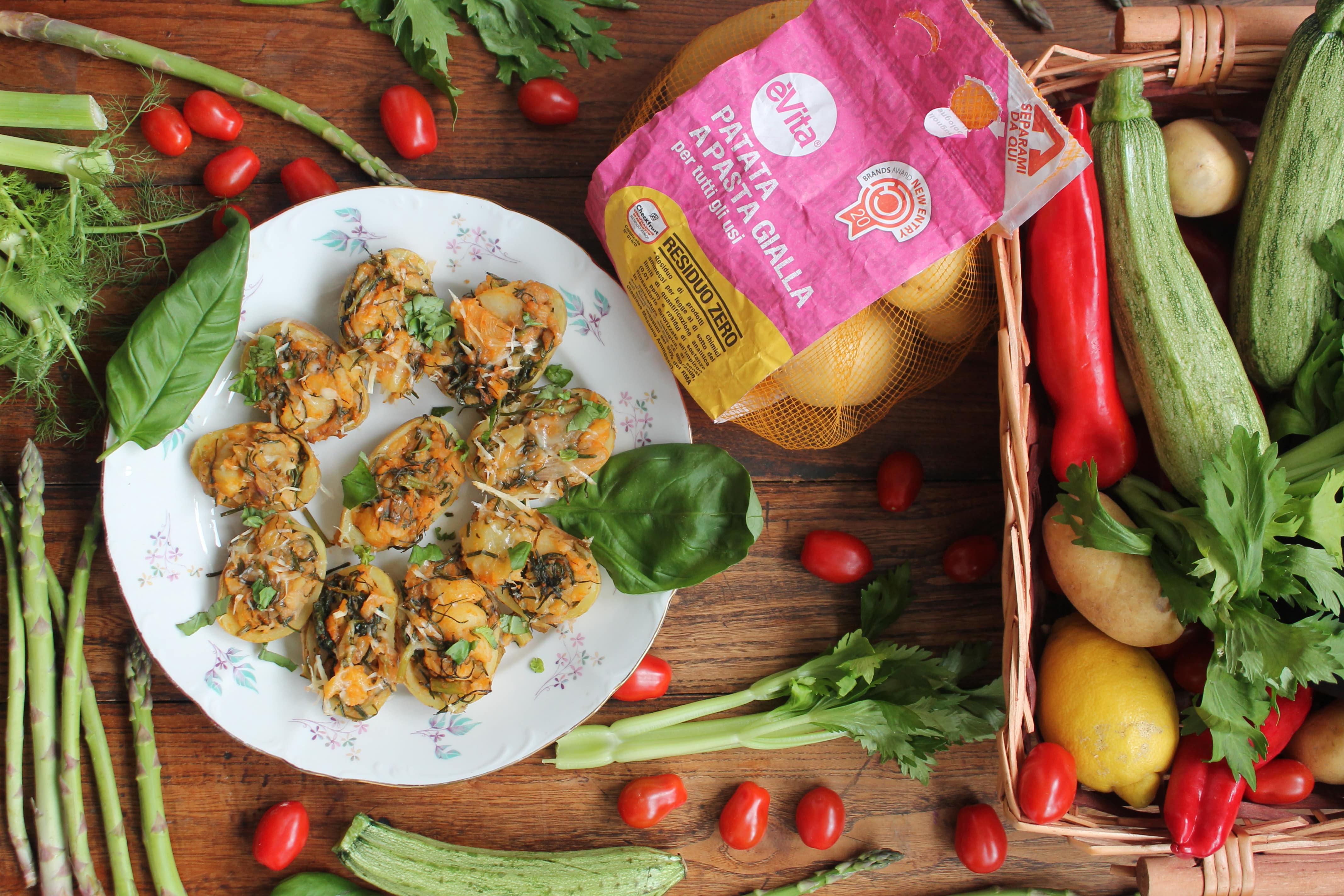 Ingredients for 4 people
Levante variety potatoes, 5
Asparagus, 50g
Courgettes, 1
White onions, 1
Agretti, 50g
Tomato sauce, 4 tablespoons
Aged provola cheese, 50g
Salt, to taste
Pepper, to taste
Extra virgin olive oil, two tablespoons
Preparation
After you have washed and peeled the potatoes, boil them for about 25 minutes (or you can bake the potatoes in the oven for about one hour at 200°C); in the meantime, add the oil and the washed, diced vegetables into a large non-stick pan. Brown them for about 25/30 minutes. Lightly add some salt and pepper.
Once the potatoes are cooked - after making sure that they have reached the desired texture - cut them in half and remove a little bit of the inside, which you will add to the rest of the vegetables. Stir the mixture and fill the potatoes. Add grated provola cheese to taste to each "boat" and bake for 10/15 minutes at 200°C. Leave them to cool down and then serve.

Image: Irene Bombarda