Here is a popular, much-loved recipe for Valentine's Day. These baked potatoes alla carbonara are made with the Constance variety, with its soft, velvety flesh and thin skin.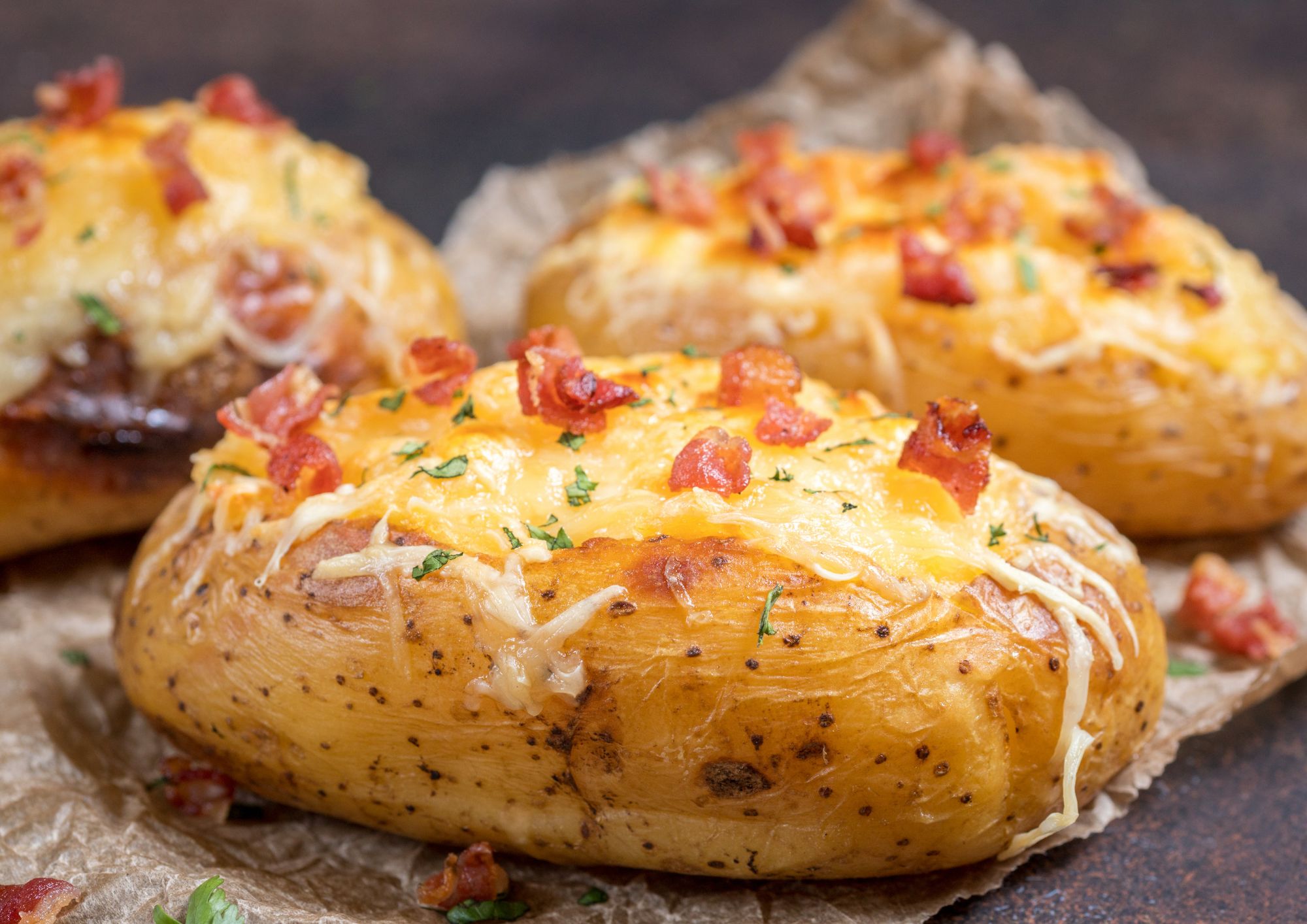 Ingredients for 2 people
Constance potatoes, 4
Egg yolks (medium eggs), 3
Guanciale cured pork cheek, 100g
Pecorino Romano cheese, 50g
Black pepper, to taste
Extra virgin olive oil, as required
Table salt, to taste
Chives, to taste
Preparation
First of all, remove the rind from the guanciale and slice it into thin strips about one cm thick. Brown the guanciale in a non-stick pan for about 10 minutes over a high heat, taking care not to burn it too much. In the meantime, crack the eggs in a bowl and only pour in the yolks, keeping the egg whites for other dishes. Once you have roughly grated the pecorino romano cheese, add it to the yolks, then season with black pepper. At this point, mix the mixture with a hand whisk, until you get a smooth, creamy consistency. Next, once the guanciale is as crispy as you want, turn off the hob and remove it from the pan, leaving the cooking juices inside. Put the guanciale in a small bowl to cool down for a few minutes. Thoroughly wash the potatoes and cook them in a preheated oven for about 50 minutes at 200 degrees. Once cooked, cut them in half lengthwise and season with table salt to taste and the guanciale cooking juices. Once out of the oven, using a piping bag, fill the inside of the potatoes with plenty of egg cream and pecorino cheese and add the strips of guanciale on top. Finally, cook the potatoes again for about 30-40 seconds under the grill and lastly, decorate with chopped chives as you like. Happy Valentine's Day!
Image: Canva