A traditional English recipe, baked potatoes are as easy to make as they are delicious. They are perfect with our Arizona variety new potatoes, which are ideal for eating with the skin still on.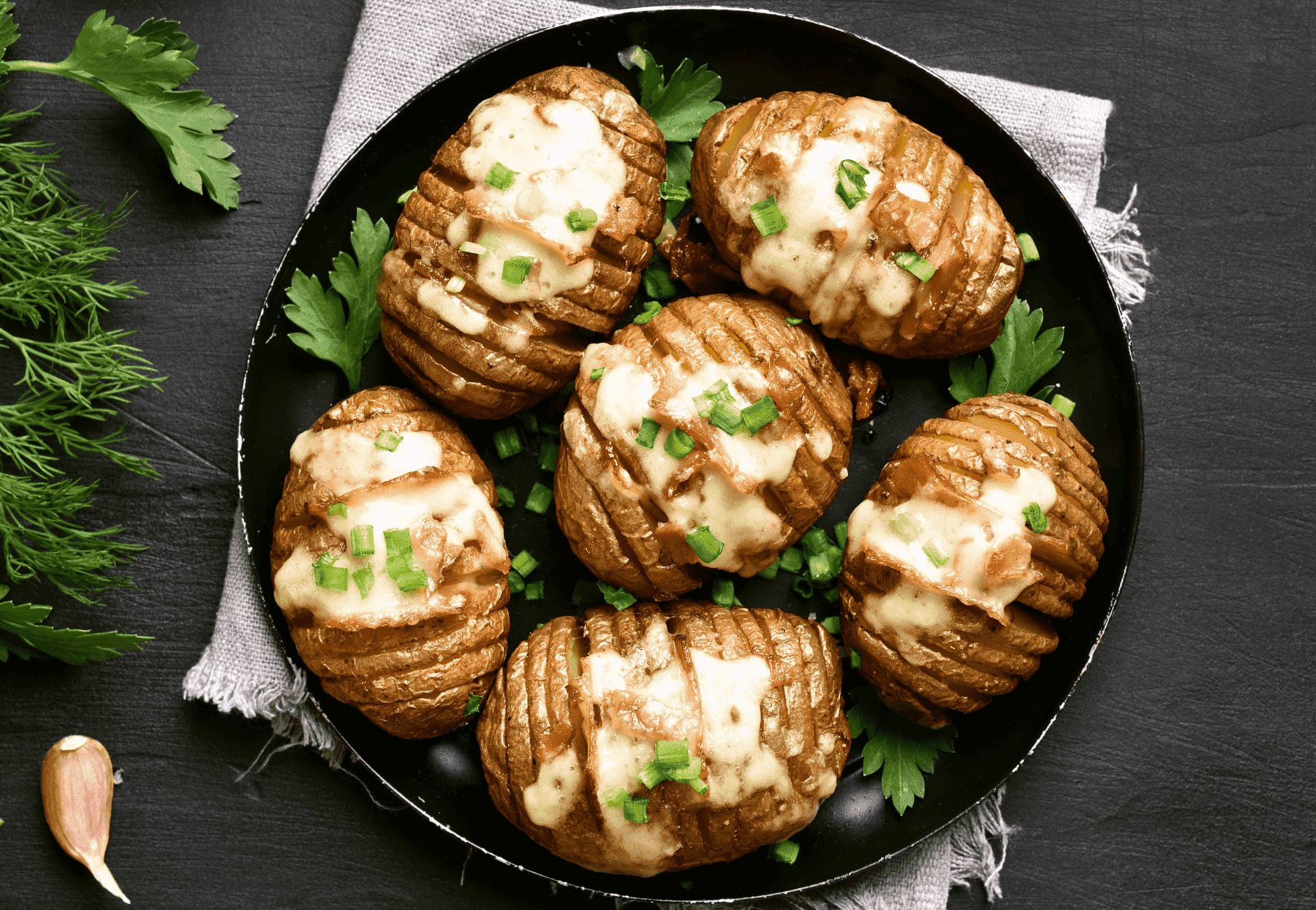 Ingredients for 4 people
Arizona variety new potatoes, 4
Extra virgin olive oil, 2 tablespoons
Bacon, 2 slices
Scamorza cheese, 50 g
Spring onion, to taste
Salt, to taste
Pepper, to taste
Preparation
After you have thoroughly washed and dried the potatoes, wrap them one by one in two sheets of aluminium foil. Bake for about one hour in an oven preheated to 200°C. Cook the bacon to one side in a hot non-stick pan, until it reaches the desired texture. Once the potatoes are cooked, open the foil and cut each potato in parallel lines that are not too deep. Season with salt, pepper and extra virgin olive oil to taste. Finish with the bacon and scamorza cheese and then garnish with the chopped spring onion.
Image: Canva