English on the outside, 100% Italian inside. A restaurant in Milan has revisited one of the classics of British cuisine, the baked potato, creating a hybrid delicacy bound to please every palate.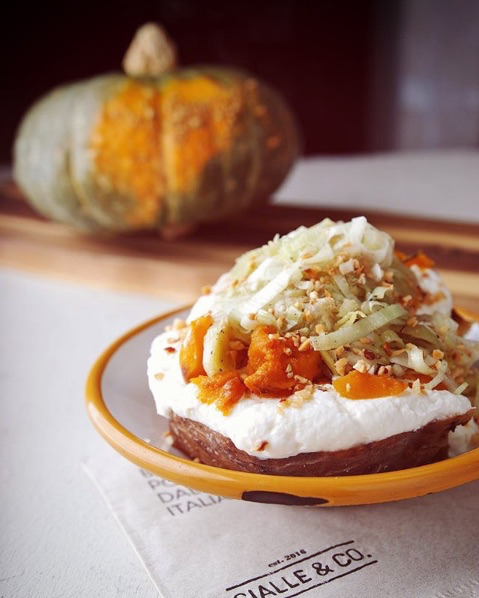 The idea for Gialle&Co was born when five friends took a trip to London. Not overly impressed even by the "best" baked potatoes in London, they decided to reinvent the dish with an Italian twist. The restaurant's first creation was the Threecolore, with stracciatella cheese, corn salad and cherry tomatoes (to recreate the colours of the Italian flag).
Gialle&Co's menu is entirely dedicated to the best Italian potatoes, all stuffed with seasonal ingredients of the country's gastronomic tradition, chosen with special regard for small local producers.
While the restaurant's star dish combines two different cuisines, the setting itself fuses various architectural styles, as rustic countryside elements coexist with vintage pieces and ultramodern materials.
Gialle&Co is also attentive to the latest trends. During the recent Milan Fashion Week, for example, the restaurant created a number of recipes that paid homage to iconic designers. Among these were a pomegranate and beets combo in honour of Valentino red, and a potato split into identical halves named after Dean & Dan.
The next time you're in Milan, be sure to give it a try!
For more information, visit the Gialle&Co website.
If you love jacked potatoes, check out the recipe for Mexican cheese-stuffed potatoes.