Growing potatoes requires vast areas of arable land, but if you just want to grow a bit, for fun or for private consumption, you can do so in your garden or even on your balcony.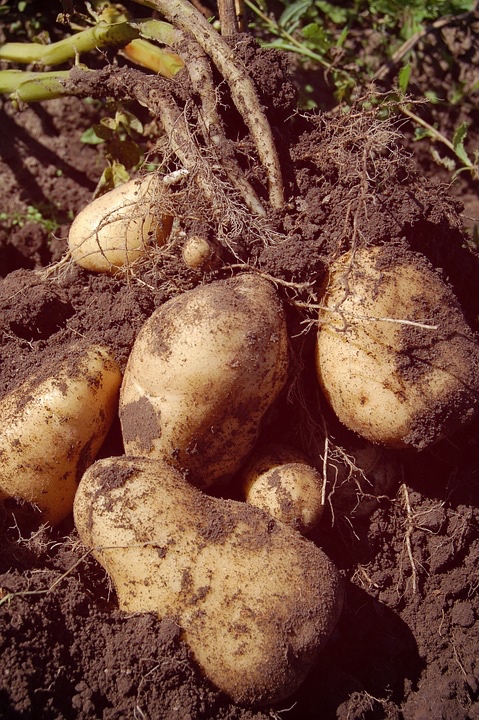 To start a small potato cultivation you simply need some sprouting potatoes, which you will plant in trenches at a depth of about 50 cm with the root facing upwards, so that the plant develops longitudinally. Place each potato at least 30 cm away from the next one, and water them three times a week. Give them plenty of water, as poorly irrigated potatoes grow slower and are at risk of deformation.
But what if you don't have a garden? With a bit of effort, it's possible to grow potatoes on your terrace or balcony. Fill a very tall pot (about 1 metre) with topsoil and plant a few sprouted potatoes at a depth of at least 40 centimetres (instead of a vase or pot, you could also use a very sturdy sack). After about 3-4 months (based on weather and potato type) the potatoes will be ripe. When the leaves begin to wither, you'll know it's time to extract them. If the skin doesn't come off, the potatoes are ready to be harvested.
The best period to plant potatoes is from February to June in northern Italy and from October to January in the South.