Serramare Garden, a concept combining 'plants and cooking', is celebrating its 1st year together with Romagnoli F.lli potatoes, the stars of three gourmet creations made in collaboration with Francesco Aquila, the winner of MasterChef 10.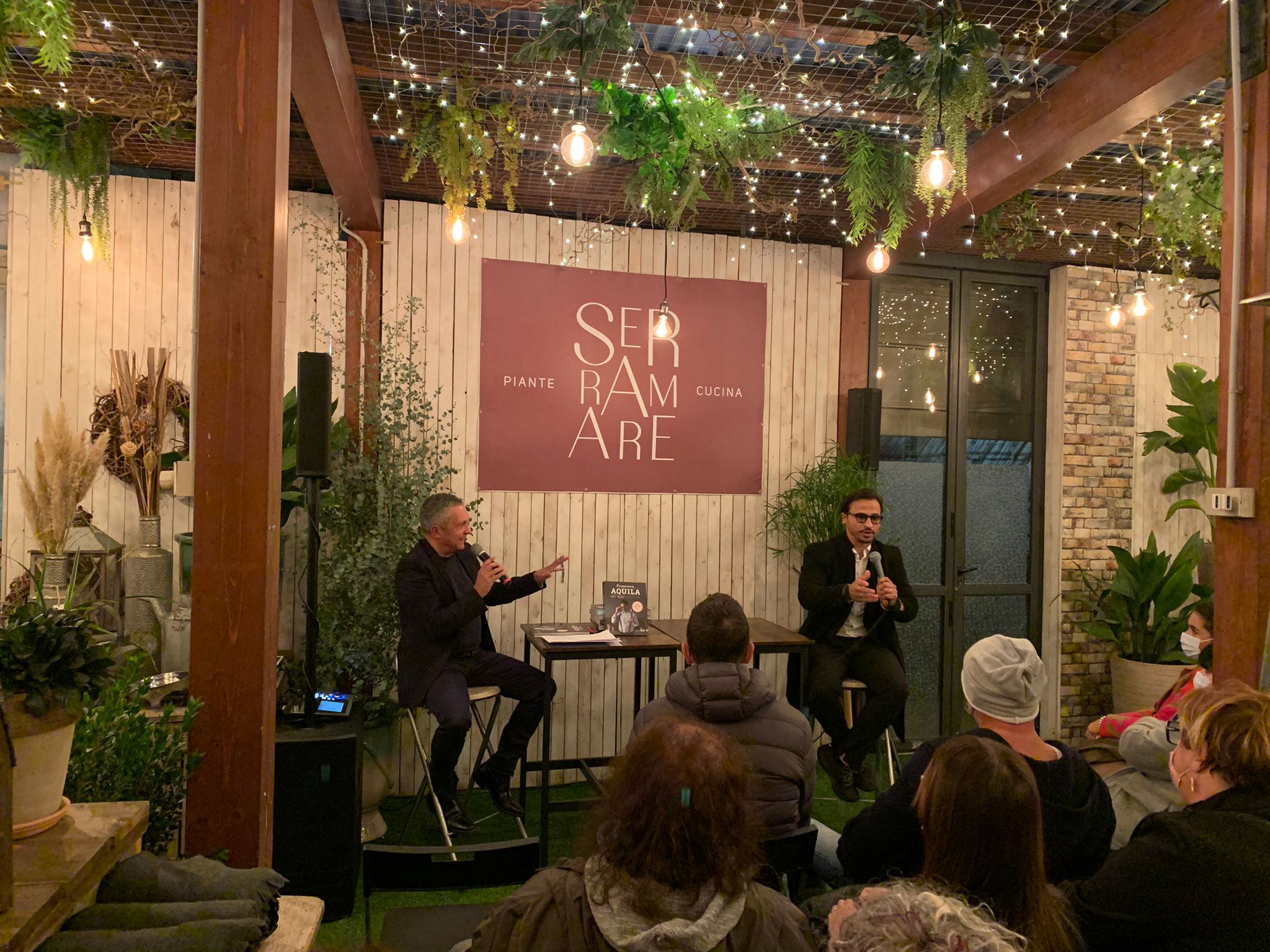 At the evening event last Friday, the offerings included Sottobosco, with brunoise porcini mushrooms in truffle oil, toasted pumpkin seeds, creamed pumpkin, flakes of fossa cheese and truffle powder; Magico Inverno, with melted provola cheese, chopped chestnuts, radicchio, crispy speck ham and black garlic powder; and Sempreverde, with creamy gorgonzola sauce, vegetable ratatouille, smoked tuna and gold leaf. These new baked potatoes will enrich the Serramare Garden menu, created for people who want to try delicious gourmet filled potatoes in a picturesque environment among plants and flowers.
To mark this occasion, and continuing the supply guaranteed for Serramare Garden ever since it started, Romagnoli F.lli Spa provided the most suitable potato varieties for this type of dish - tasty, delicious and highly popular with the guest of honour at the evening -, the quintessential outstanding Emilia-Romagna potato capable of enhancing the quality ingredients used in the recipes. The Constance variety, for making mini baked potatoes, with its thin bright yellow skin, which means it can be cooked without having to peel it, and medium texture flesh, suitable for various cooking methods; and the Colomba variety, for larger baked potatoes, with its bright skin and semi-firm yellow flesh, great in many recipes thanks to its versatility when cooking.
"Along with research in the field dedicated to sustainable growing techniques, we are carrying out our work to ensure that our catering and distribution clients, as well as end consumers, get high-quality potatoes with outstanding organoleptic qualities", explained Giulio Romagnoli, the CEO of Romagnoli F.lli Spa. "The guaranteed goodness, flavour and versatility of the ingredients used in cooking, including everyday products, is becoming an increasingly central issue in the current consumer environment. We need to provide an offer that lives up to these evolving needs".
Image: Serramare Garden