The holidays often go hand in hand with food and energy waste. Here are a few tips for more environmentally-friendly lunches and dinners.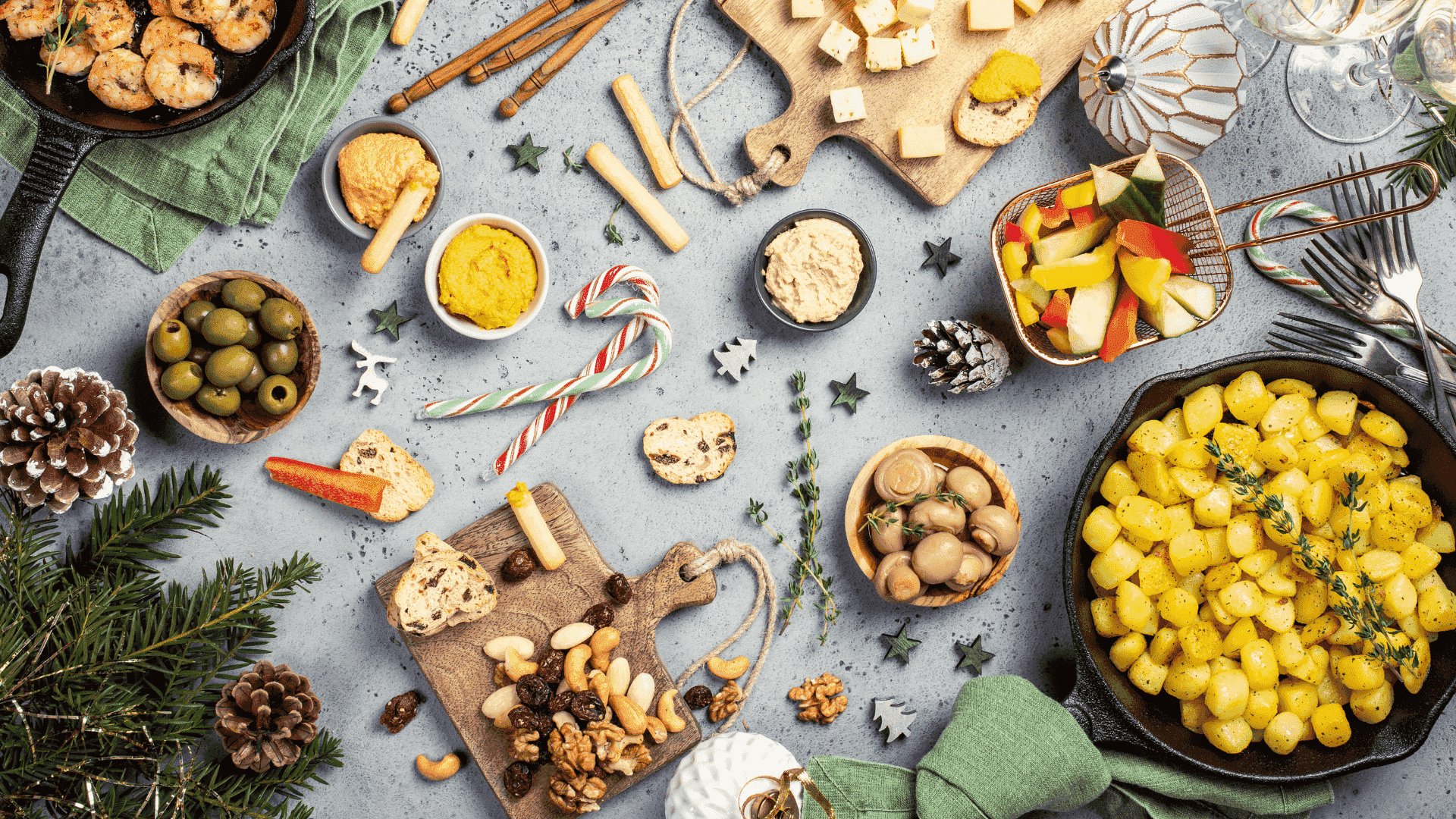 The menu. To surprise friends and family, the holidays are often full of dishes. It is not always an eco-friendly choice, especially when you go for out-of-season products and foods that have a higher environmental impact. Having too much and too many courses also increases the risk of wasting food, which is both an environmental and ethical problem. So you should go for typical ingredients of this time of year and don't hold back on vegetables (check out a few here), healthy and, why not, lighter dishes might even be more popular with our guests. And if there are leftovers at the end of the lunch or dinner, don't throw them away! You can freeze them, keep them for another day or reuse them to create different dishes. Here are a few ideas for reusing any leftover food with good taste.
The dinner table. A few little lights here and there are a must for a truly festive atmosphere, but be careful not to go over the top… The environment and your energy bill will thank you. Also remember not to use single-use plastic dishes and if we cannot do without the convenience of choosing disposable plates and glasses, then we should make sure to choose compostable ones. We should also try to reduce plastic decorations as much as possible - which pollute and are hazardous if thrown out - such as confetti, glitter, streamers, etc. Here are a few tips on making homemade, environmentally-sustainable Christmas decorations. It is also a good idea to think of the environment when you choose presents, wrapping materials and decorations for the Christmas tree, opting instead for eco-sustainable ornaments, packages and gifts, all the better if made with natural, recycled materials. Have a look here.
Image: Canva