Trick or treat? If you ask us, we'll take the treat every single time! Here are three recipes to sweeten up the scariest night of the year.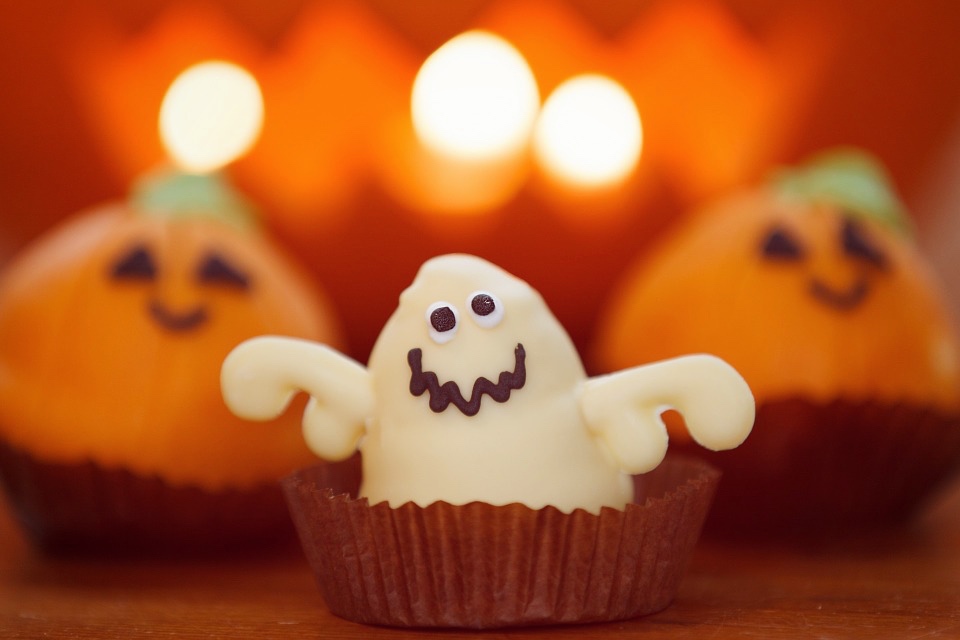 Pumpkin-shaped muffin with potatoes
Ingredients for 8 muffins
Sweet potatoes, 400 g
Milk, 200 ml
Sugar, 150 g
Seed oil, 50 ml
Flour, 300 ml
Baking powder, 8 g
Salt and cinnamon, to taste
Orange-coloured fondant, to taste
Preparation
Boil the peeled potatoes in lightly-salted water, then mash them with a potato masher. Add the sugar, oil, cinnamon, milk and – little by little – the sifted flour and baking powder. Fill the muffin cups half way up and bake at 175° for 13-15 minutes. Remove from the oven and cool. In the meantime, work the fondant and shape it into a Halloween pumpkin. Place the pumpkin-shaped fondant on each muffin, holding it in place with a drop of edible glue (if not, you can use a half spoonful of jam). Another option is to decorate your muffins with whipped cream and chocolate chips, to make them look like spooky little ghosts: apply the cream using a star-tipped pastry bag and make the eyes and mouth with the chocolate chips.