Romagnoli F.lli's èVita La Novella Siciliana potatoes come from the best production areas in Sicily.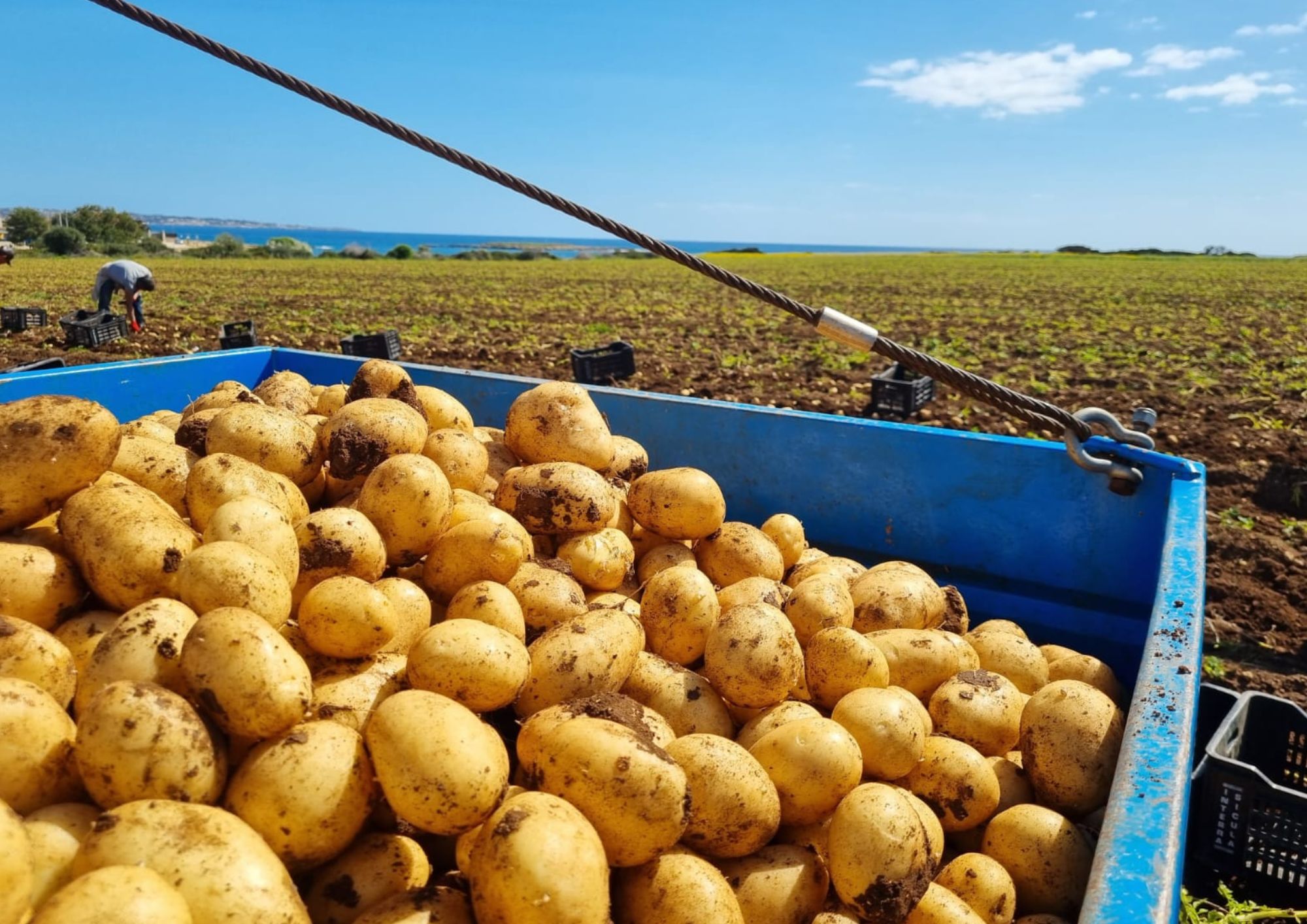 Also known as early potatoes, new potatoes are "young" potatoes produced by growing early and mid-to-early varieties. With the arrival of spring, when average temperatures hover between 12°C and 20°C, it is time to sow these tubers, which are harvested before they are fully ripe, generally by the first half of June. Given the need for particular weather conditions - mild temperatures that rarely fall below 0°C - not all farmland is suitable for growing this early produce: in Italy, new potatoes are mainly produced in southern regions. They also stand out with their typical delicate flavour, their soft yellow flesh and their thinner straw-yellow-coloured skin, which is easy to remove. These characteristics make them perfect for eating boiled or roasted, for accompanying fish or meat main courses, like in our lamb chops and èVita La Novella Siciliana roast potatoes, or as the star of the show in lighter dishes, such as in our mussels and Arizona potato salad.
Romagnoli F.lli's potato varieties
The varieties typically used for growing new potatoes include Arizona, Elodie, Paradiso, Vogue, Levante and Alouette. The first one, which has established itself as the outstanding new potato due to its organoleptic qualities, early harvesting and excellent production yields, is most commonly used for producing èVita La Novella Siciliana yellow potatoes: they come from the best production areas in Sicily, in particular from around Syracuse, where the characteristic reddish soil, rich in iron, gives these potatoes highly prized qualities. Lastly, Levante and Alouette are both Romagnoli F.lli "Next-Generation" varieties perfect for growing Residue-Free, the result of our research and innovation aimed at promoting sustainable growing techniques, which combine protecting the environment, the crop and the consumer's health.
Image: Romagnoli F.lli