A versatile ingredient used in recipes all around the world, whether cooked or raw, onions can add an extra touch to so many dishes. But how do you choose the right type? Here are a few guidelines.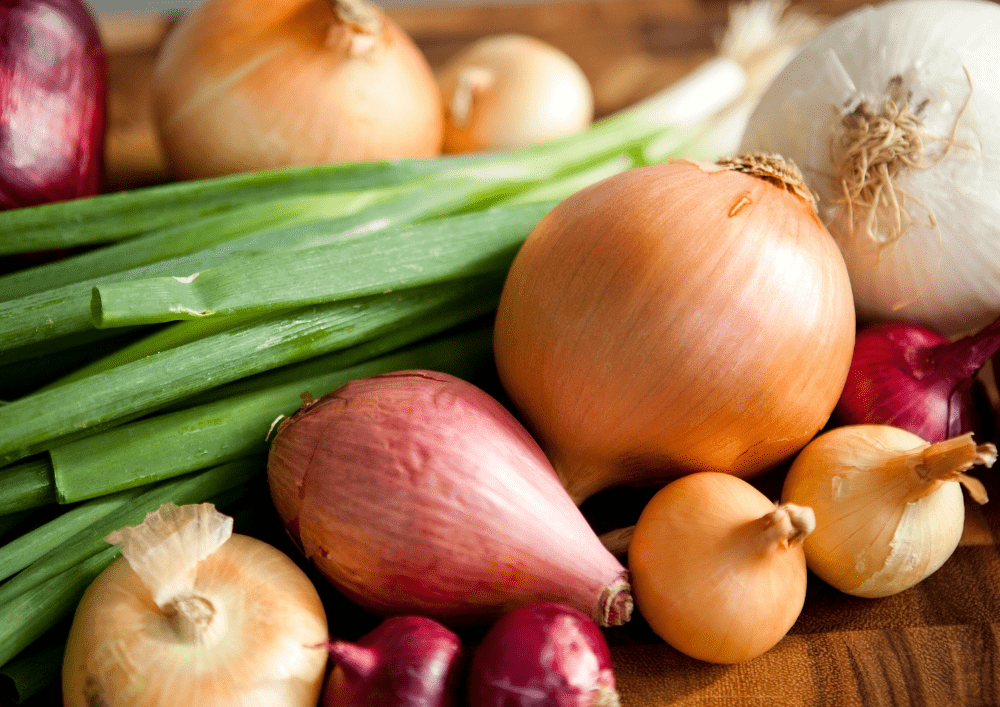 The onion (Allium cepa L.) is a bulbous plant from the Liliaceae family. Onions are 90% water and the remaining part is carbohydrate, protein, fibre, vitamins and minerals. There are many varieties with different shapes, colours, sizes and, of course, organoleptic properties. For the sake of convenience, it is a good idea to tell them apart from the beginning, starting from the three macro-categories of this vegetable.
Red onions. Red onions are characterised by their sweet flavour and crunchy texture. The most famous varieties include the PGI Calabrian Tropea Red Onion. Ideal for using raw, they are perfect for salads, sandwiches and even sweet dishes such as marmalades or jams.
Yellow onions. Copper onions are characterised by their copper or golden colour. Unlike their red 'cousins', they are good for cooking for longer – which gives them a soft texture and a sweeter flavour – so they are particularly recommended for frying. The most commonly used varieties include the Montoro copper onion, the Milan copper onion and the Parma golden onion.
White onions. This type stands out for its particularly pronounced flavour and a decidedly crunchy texture. This is why you need to use them after cooking them for longer, in dishes such as quiches, omelettes or soups. However, some varieties like the Giarratana White onion stand out for their sweeter notes that allow them to be used in more versatile ways.
Choose the perfect variety for your recipe from the ones in our èVita Residue-Free range. These are white, yellow and red onions grown using coded farming practices that require the use of very low-residue chemical molecules, which help produce a product that balances protecting crops, the environment, natural resources and people's health.
Image: Canva