Romagnoli F.lli is assessing the situation for producing new potatoes in the area around Syracuse. In fact, the weather conditions in this half of the year will have major consequences on the harvest and delays are expected in releasing the product to market.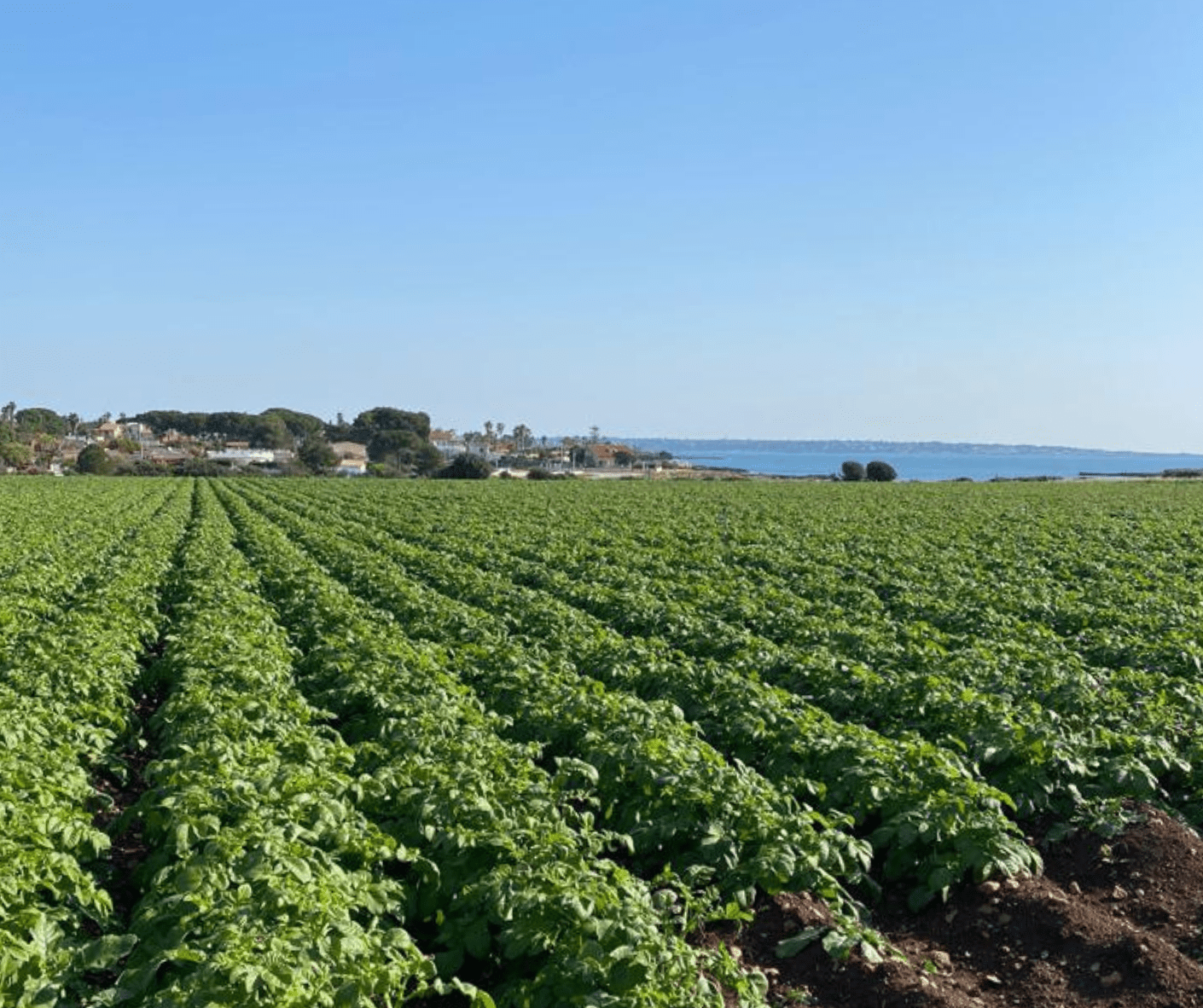 During September and October, the entire production area was hit by heavy rainfall, which caused considerable damage, in particular, destroying late season crops and delaying the sowing of new potatoes by over one month. The surface area reserved for potatoes decreased by about 8-10% compared with 2021. Finally, from January to February, and going on into March, low temperatures at night brought extensive frosts, although the damage was relatively moderate thanks to the frost-proof irrigation systems used. During the daytime too, temperatures were below the averages for this time of year, often combined with poor sunshine, causing a further delay in the development of the plants and the growth of the tubers.
"Faced with the weather conditions of the last six months", explained the Romagnoli F.lli Spa technical service, "we are expecting to start harvesting in the first ten days of April, with nicely ripe potatoes, but with a lower product availability, which will increase throughout the following month of May".
Due to the adverse weather conditions and the spiralling production costs, there might be a considerable increase in prices from 2021, which will subsequently be passed on to the price of the packaged product.
"Despite the difficulties of this time of year, farms are fully aware that the quality of the product continues to have an increasingly strategic importance. And from this perspective, we will be able to tackle the next campaign relatively calmly, laying the foundations to seize many market opportunities in the future", concluded the Romagnoli F.lli Spa technical service.