A light, fresh recipe packed with summer flavours, made with our Arizona variety Sicilian new potatoes, perfect for eating with the skin on too.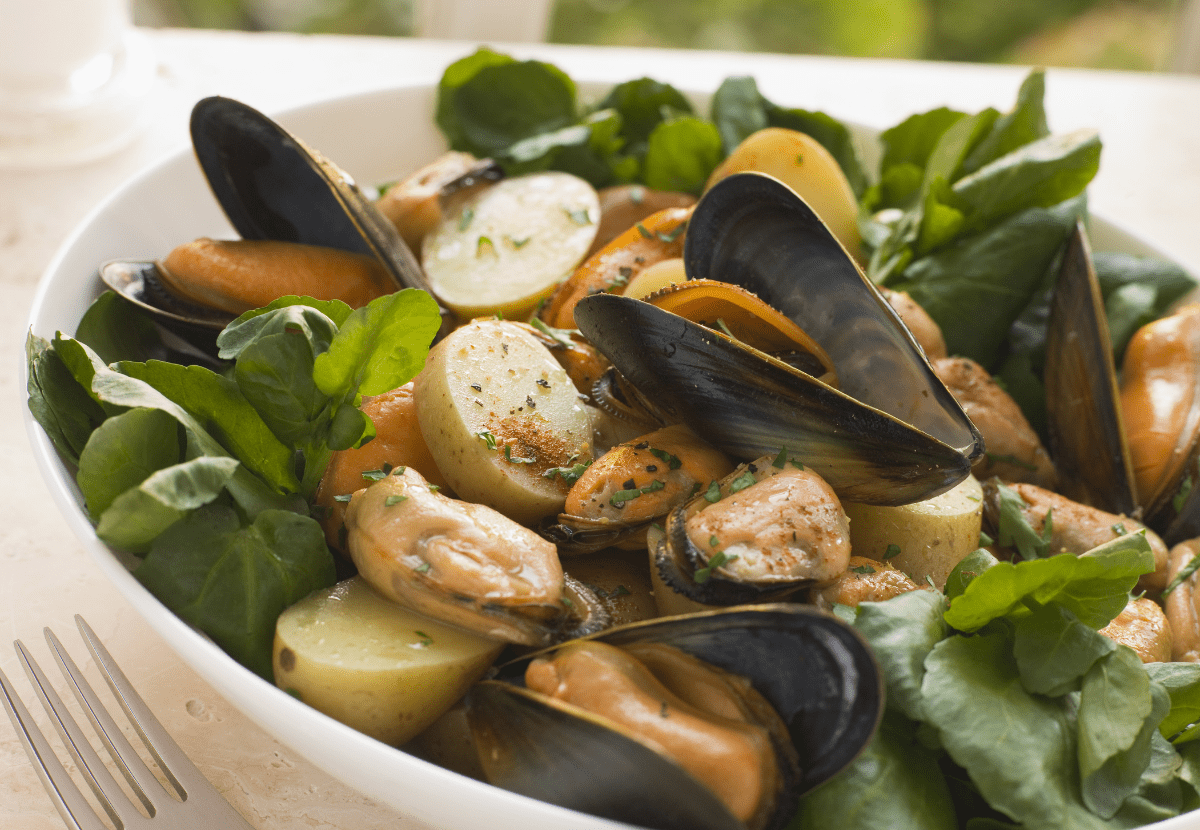 Ingredients for 4 people
Mussels, 1 kg
Arizona potatoes, 300g
Watercress, 200g
Garlic, 2 cloves
Parsley, to taste
Lemon, 1/2
Extra virgin olive oil, to taste
Salt, to taste
Pepper, to taste
Water, as required

Preparation
Wash the potatoes and boil them for about 20 minutes over a medium heat. Once cooked, cut them into halves or quarters (depending on the size of the potato) and leave them to cool down. Put the pre-cleaned mussels into a large non-stick pan with some garlic, two ladles of water and some pepper to taste, and then leave them to open. Finish cooking and add the chopped parsley, then leave it to cool down. Put the washed watercress, the potatoes and the mussels in order on plates. Season with extra virgin olive oil, lemon juice, salt and spices to taste.
Image: Canva