To recharge our batteries at the time of year when we feel most tired, here are our tips on the fruit and vegetables to eat during April.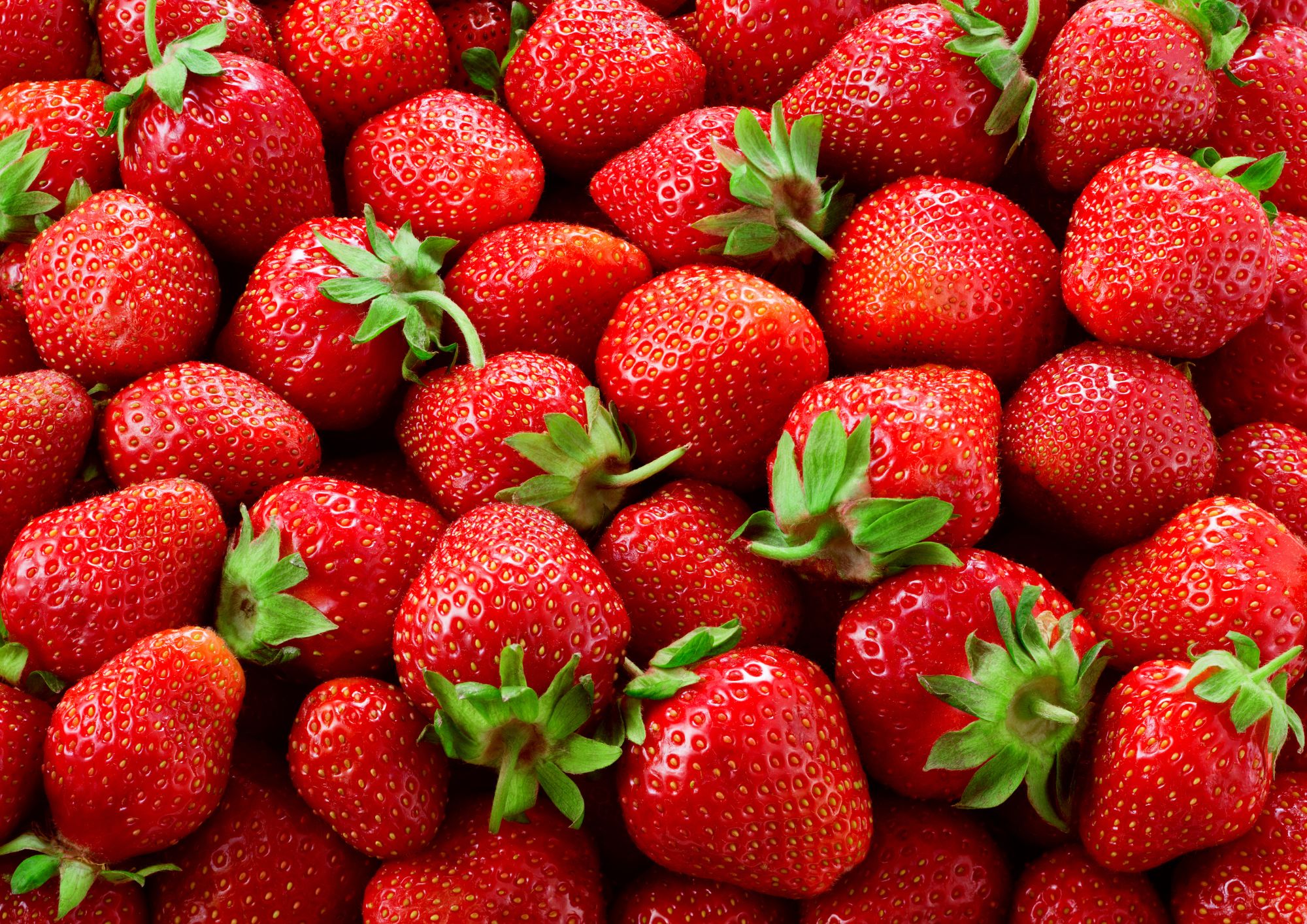 Strawberries. These are actually "false fruits" from plants of the Fragaria genus. The real fruits are small achenes, wrongly called seeds, scattered over the red fleshy body. Low in calories and rich in nutrients (see Humanitas), strawberries can be eaten fresh, in jam or blended. They are also a widely used ingredient for making ice cream, cakes and desserts, like in this strawberry tart made with potato shortcrust pastry.

Yellow loquats. Originally from south-east China, yellow loquats are small, light orange-coloured pomes, characterised by their round shape, thin skin and soft, sweet, cream-coloured flesh. Rich in vitamins A and C, minerals and fibre, they boast many nutritional properties and are very filling, which makes them a perfect snack to eat on their own (source: Humanitas). Alternatively, you can turn them into very sweet sauces for serving with desserts or fish or meat dishes, or into jams to eat for breakfast.
Fennel. Light, fresh and healthy, fennel is a vegetable well-known for its digestive and detoxing properties, as well as for its intense flavour. It is a powerful natural cure-all, rich in vitamins, minerals and antioxidants (Source: Humanitas). Characterised by its crunchy texture, fennel can be eaten raw in salads or pressed juices, or cooked as a side dish for main courses or as the main ingredient in savoury tarts and pies.
New potatoes. Their delicate flavour and thin skin are the main characteristics of these mini potatoes to be eaten without peeling them first. Perfect boiled, roasted or pan-fried, they are the ideal side dish for various savoury meals, such as in these eggs Benedict with new potatoes and asparagus. The varieties typically used for growing new potatoes include Arizona, Elodie, Paradiso, Vogue, Levante and Alouette.
Rocket. Rocket is a vegetable that stands out with its light, crunchy texture and with its slightly bitter, peppery flavour. Characterised by its high mineral and vitamin C content (source: Humanitas), it is mainly eaten raw, particularly as a fresh, delicious side dish, but also in several first courses, such as pasta with rocket pesto.
Radishes. With their red or white skin, crunchy flesh and slightly peppery taste, radishes are edible roots featuring a low calorie content and a high amount of water, fibre, vitamins and minerals (source: Humanitas). These vegetables are not often found in Italian cuisine, where they are mainly used raw for adding flavour to salads.
Image: Canva