All the flavour and properties of fresh fruit and vegetables concentrated into a glass. Whether you prefer light extracts or thick smoothies, here are 5 combinations to make pressed juices and smoothies that will suit all tastes.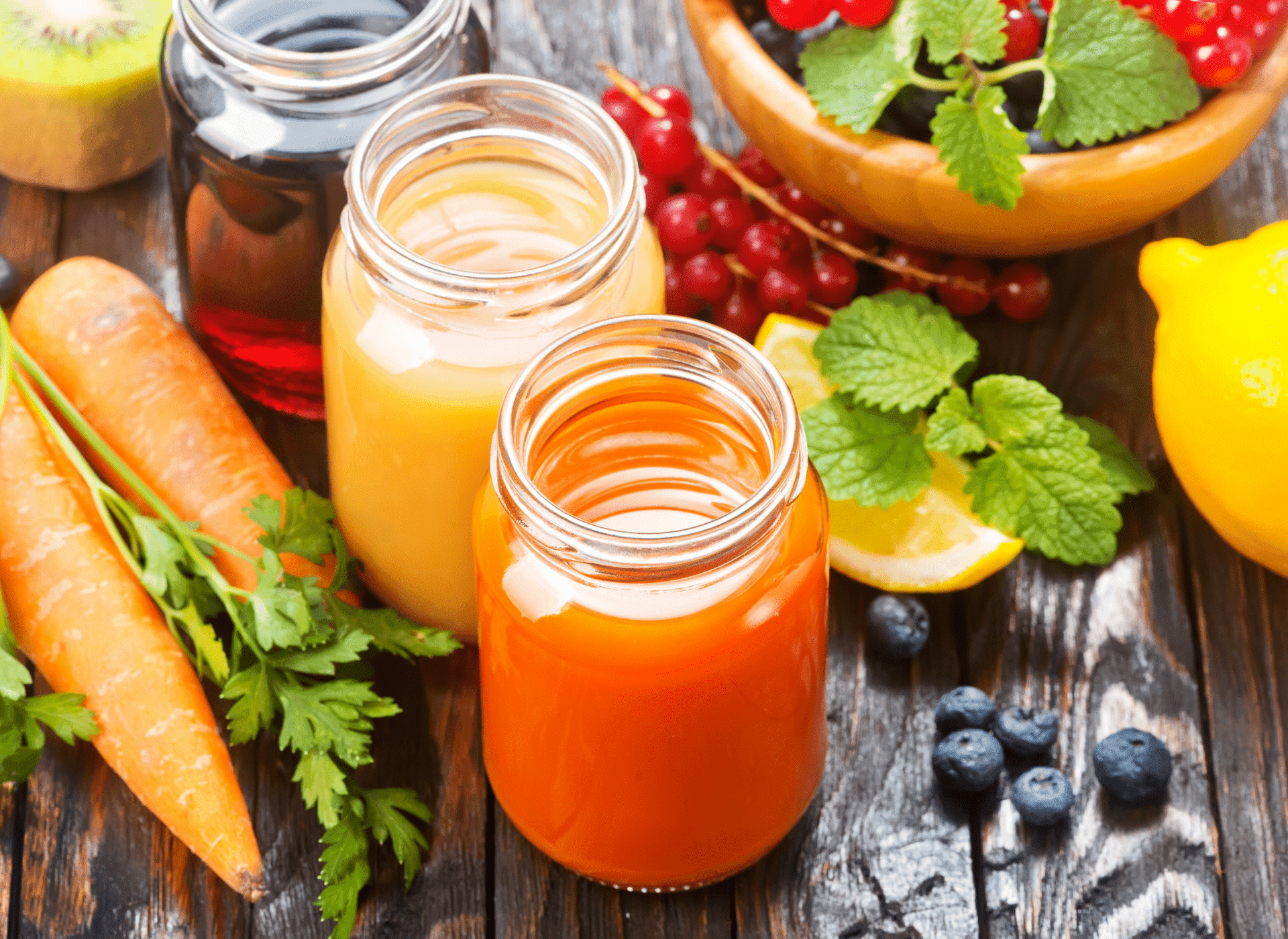 Thanks to their thirst-quenching effect, wealth of vitamins and versatile combinations of fruit, vegetables and spices you can make them with, these drinks have held pride of place for several years among the ranks of the most fashionable food trends.
Full green. Chlorophyll is in all its glory in this bright green pressed juice. A few leaves of kale, cucumber, celery, lime, ginger and, finally, apple for a sweet touch.
Creamy. A velvety smoothie perfect for people with a sweet tooth: banana, almond milk, cinnamon and a teaspoon of chopped walnuts as a garnish.
Bright orange. Clementine, carrot, ginger and turmeric for a thirst-quenching extract with citrusy, spicy notes.
Summer. Very simple and incredibly thirst-quenching, this pressed juice will be your ally against the scorching summer heat. All you need is watermelon, cucumber and ginger.
Pink. With its bright colour and an irresistible mix of sweet and sour notes, this smoothie is made from blueberries, strawberries, almond milk and banana. If you want a creamier version, just add a few tablespoons of Greek yoghurt and you're all done!
Image from Canva