It is impossible to resist the delicacies of springtime! At this time of year, vegetable gardens start filling up with new colours, which will explode in the coming months. Over the last few weeks, we've already been able to get our hands on one of our favourite fruits of the warmer months: strawberries.
Use them to make this tart with a potato shortcrust base. This is a real treat that is great served as a dessert at the end of a meal or perfect for enjoying as an afternoon snack. Let's take a look at the recipe.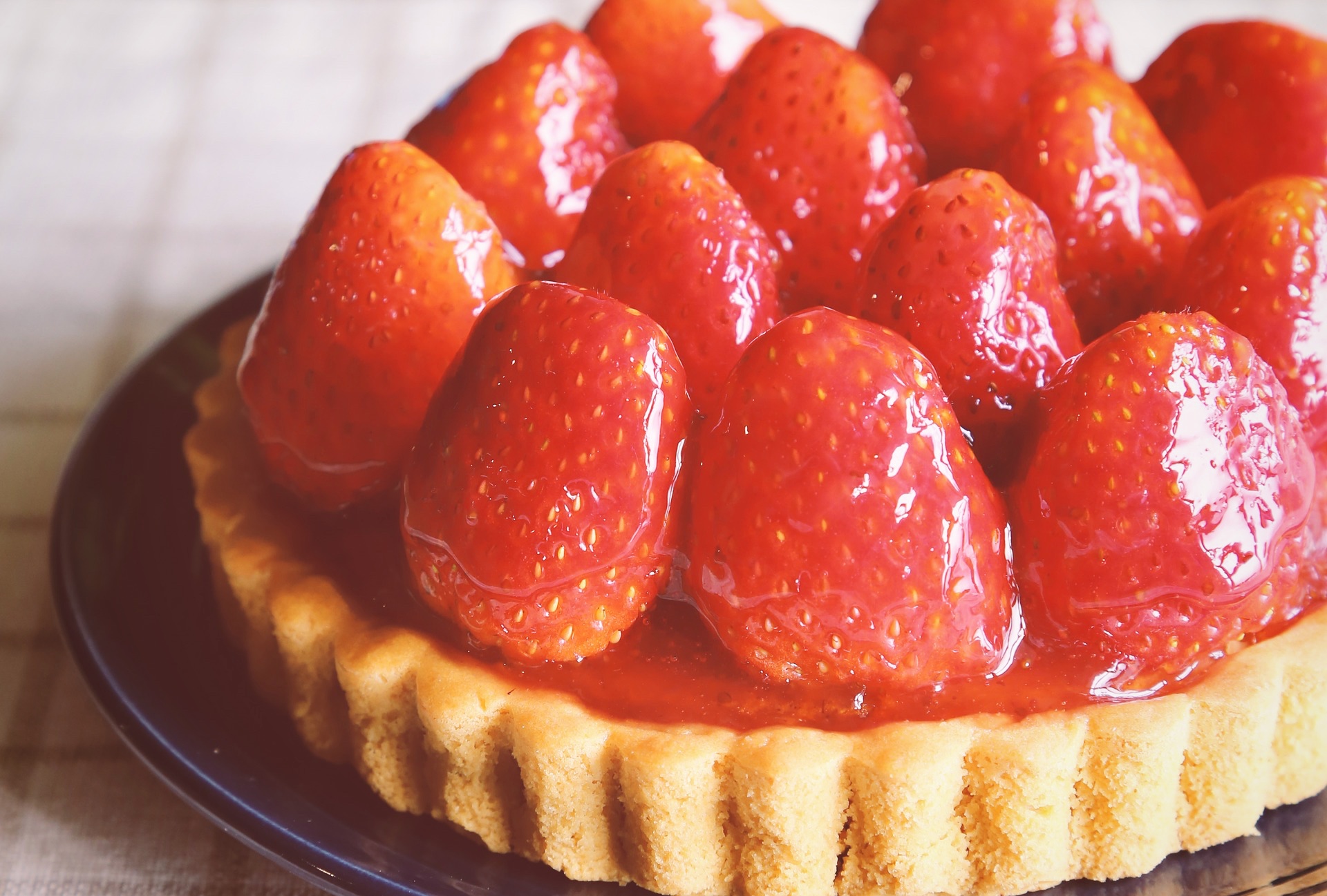 Ingredients for a cake with a diameter of 20 cm
00-grade flour, 500 g
Potatoes, 400 g
Strawberries, 500 g
Sugar, 60 g
Butter, 100 g
Lemon peel, 1
Eggs, 1
Strawberry jam, 200 g
Dessert cream 200 ml or custard 400 ml
Gelatine sheets, 8 g
Salt, as needed
Preparation
Start by preparing the shortcrust pastry. Wash the potatoes, peel them, and then boil them in lightly salted water for 30 minutes. Drain them, leave them to cool down, and then mash them with a potato masher. Add the melted butter once it is cool. Add the egg, lemon peel, sugar, and a pinch of salt. Sieve the flour and add it to the mixture. Mix everything together well until you get a compact consistency. Wrap it in cling film and then leave it in the fridge for 1 hour.
Use a rolling pin to spread out the shortcrust pastry and then use it to line a buttered mould with a diameter of 20 cm. Preheat the oven to 180°C and place inside for about 15 minutes, then take it out and leave it to cool down.
Now move on to the filling. Whip the dessert cream and gently lay it onto shortcrust pastry base or, if you prefer, you can use custard instead. Cover with a layer of strawberry jam. Carefully wash the strawberries, dry them, and then place them onto the strawberry jam base.
Then move on to the gelatine, which is used to cover the tart to keep it looking how it should do and to prevent the fruit from darkening. Soak the gelatine sheets in cold water for 10 minutes, heat up a few spoonfuls of liquid (milk or fruit juice) without allowing it to boil, add the gelatine sheets once you've wrung them out, and then mix together until they have completely dissolved. Leave it to cool down to room temperature and garnish the tart with the gelatine whilst it is still liquid.
Leave it in the fridge for 3-4 hours before serving.