Gluten-free, lactose-free and only made from plant-based ingredients, this light, incredibly delicious first course was made for us by food blogger @uno.spicchio.di.melone with our Levante variety potatoes.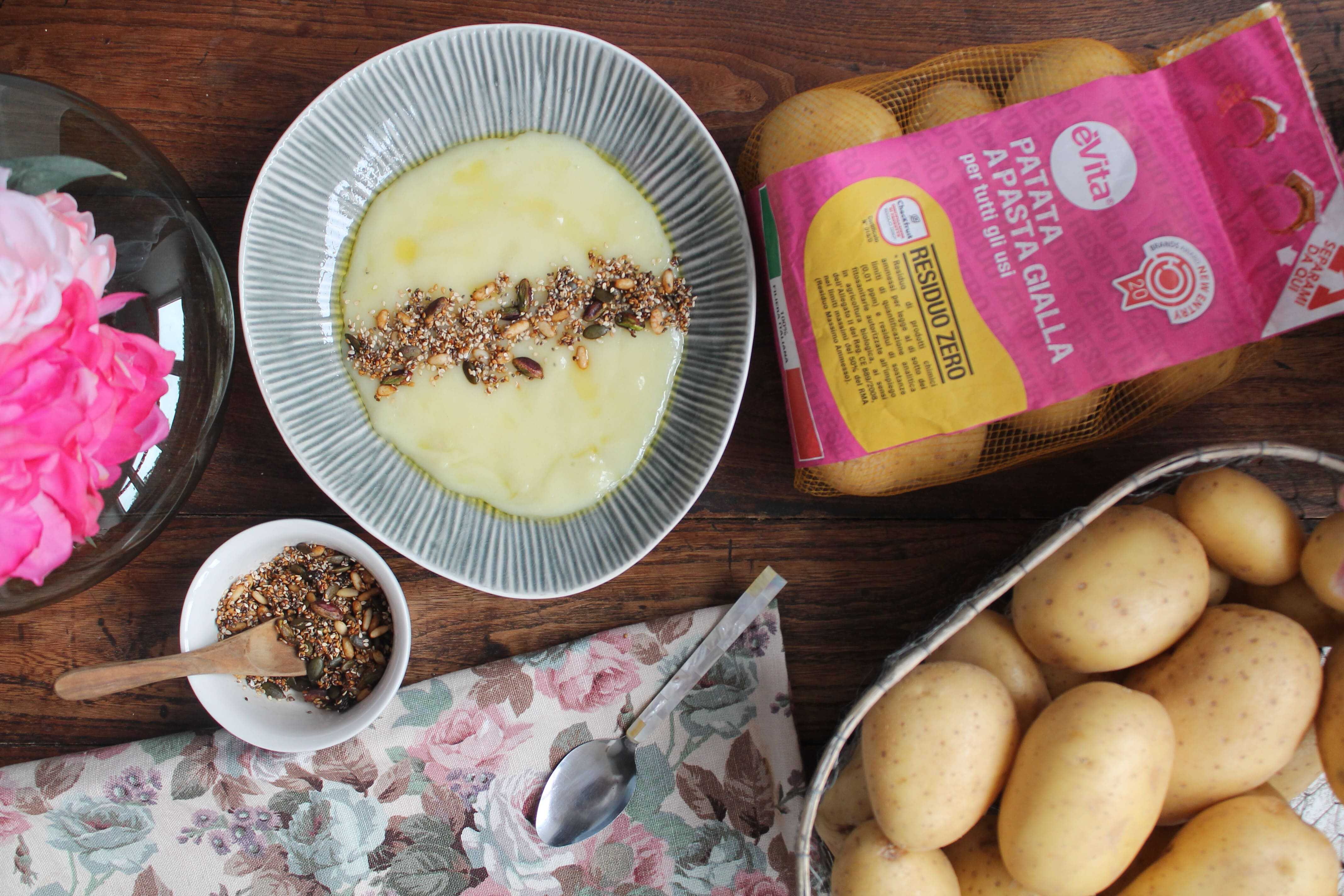 Ingredients for 4 people
Levante variety potatoes, 6
Water, as required
Sea salt, to taste
Extra virgin olive oil, to taste
Mixed oil seeds, 4 tablespoons
Soy sauce, to taste
Preparation
Peel and dice the potatoes, put them in a saucepan and add water until they are covered. Add some salt and boil until they are cooked. Blend the potatoes and, if the texture is too thick, add water as required. Toast the seeds in a non-stick pan with a few drops of soy sauce. Plate up by adding a generous portion of toasted seeds to the puréed soup as well as a drizzle of extra virgin olive oil.
Image by Irene Bombarda