Soft, thick and delicious: a Spanish omelette has the advantage of being great and a simple, versatile recipe, perfect for lunch, dinner or an Iberian-style aperitif.
A typical Spanish dish made from eggs, potatoes and onions, there are many versions of a Spanish omelette. Let's see how to make it in its original version with our Levante 'next-generation' variety potatoes, with their yellow flesh and semi-floury texture.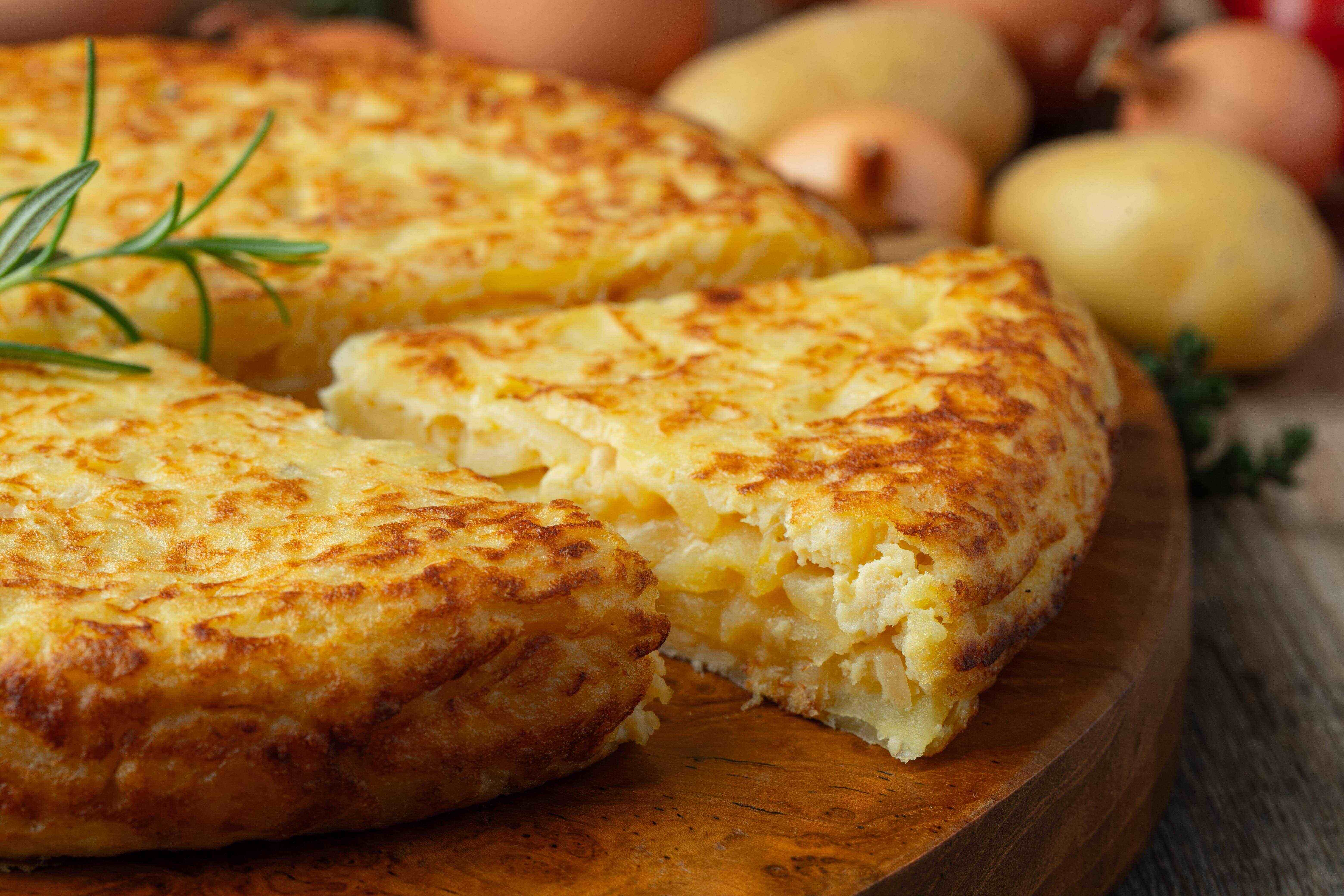 Ingredients for 6 people
Levante-variety potatoes, 500 g
Onions, 200 g
Eggs, 5
Extra virgin olive oil, 150 ml
Salt, to taste
Black pepper, to taste
Preparation
Start by preparing the potatoes: wash them, peel them and cut them into cubes about 1 cm thick. Cut the onions into round slices about 1 cm thick. Heat up some extra virgin olive oil in a large non-stick pan, add the potatoes and then leave them to cook over a low heat for about 3 minutes. Add the onions, cover the pan with a lid and keep cooking for 15 minutes. Once cooked, drain any excess oil from the potatoes and onions and put them to one side. In the meantime, beat the eggs with a whisk in a bowl, then add salt and pepper to taste. Add the eggs to the potatoes and onions and then stir. Pour the mixture into a pan about 25 cm in diameter and cook with the lid on for 10 minutes. When the bottom is golden brown, turn the omelette over onto the other side using a plate and cook for another 10 minutes. Once cooked, plate up and serve hot.
Image by Vasiliy Budarin from Shutterstock