Let's start 2022 with a light, incredibly delicious recipe from our @uno.spicchio.di.melone. The perfect texture is guaranteed by our Levante variety potatoes for these baked balls made without egg.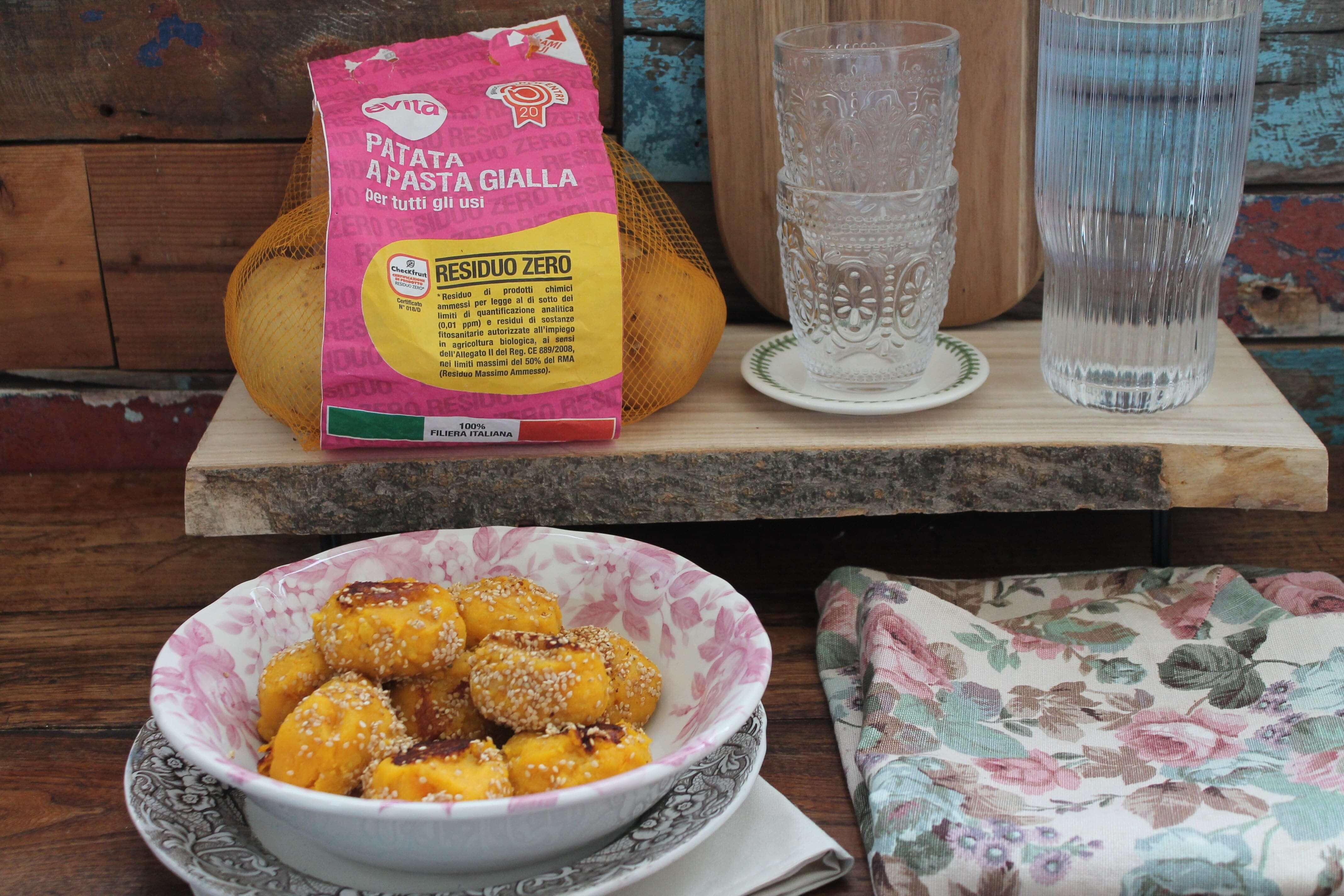 Ingredients for 9-10 balls
Levante variety potatoes, 3 medium
Delica variety squash, 200 g
Breadcrumbs, 150 g
Parmigiano Reggiano, 50 g
Salt, to taste
Sesame seeds, to taste

Preparation
Wash and peel the potatoes, dice them and boil them for about 15 minutes. Peel the squash, cut it into small even pieces and roast it in the oven at 180 degrees for about 35 minutes. Once cooked, mash the potatoes until you get a soft mixture and blend the squash to make a purée. Add all the ingredients into a bowl, except for the sesame seeds, and mix well. If the mixture is too compact, add milk as required.
Make some balls and coat them in sesame seeds.Add extra virgin olive oil as required in a non-stick pan and cook the balls for about 7 minutes on each side over a medium heat. Leave them to cool down and then serve.
Image: Irene Bombarda