A classic side dish of pan-fried potatoes can give your recipes that extra touch. But how do you make it perfectly? It is made here with our Monique variety potatoes, perfect for keeping the right cut and an intense flavour.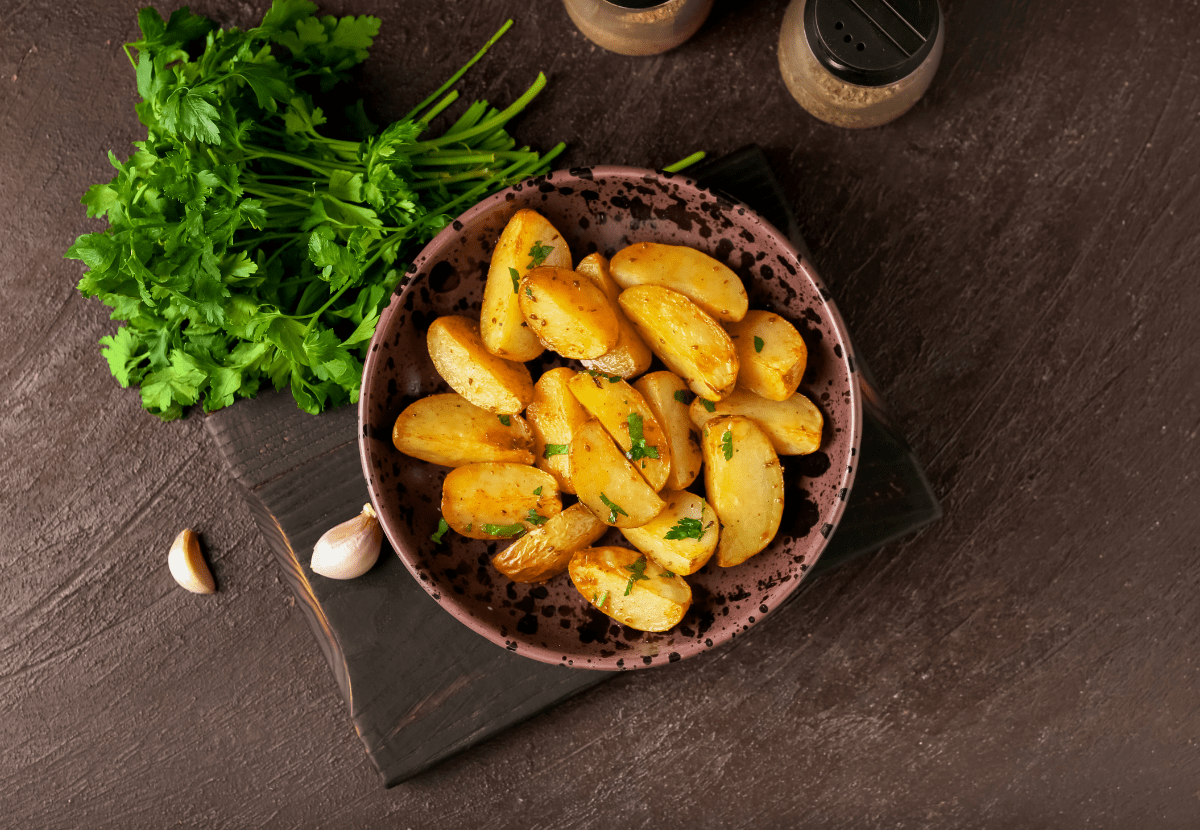 Ingredients for 4 people
Monique variety potatoes, 750g
Parsley, to taste
Garlic, 1 clove
Extra virgin olive oil, to taste
Salt, to taste
Black pepper, to taste
Preparation
After washing the potatoes, cut them into similar sized wedges and then leave them to soak in cold water for about 40 minutes. Heat up about 5 tablespoons of extra virgin olive oil in a large non-stick pan and brown a clove of garlic, which will give the recipe a bolder flavour.
Put the potatoes evenly in a pan and cook them over a medium heat for about 20 minutes with the lid on. For the final 5 minutes, finish cooking over a high heat to give them the perfect, even golden brown colour. Add salt and pepper to taste and serve, garnishing with some chopped parsley.
Image: Canva