Here is a recipe for potato salad, an absolute classic dish especially in the 'German' version. However, this is a Japanese take on it, which goes perfectly with our soft, delicate Arizona potatoes.
Easy to make, Japanese potato salad is made from potatoes, cucumbers, carrots, cooked ham and mayonnaise, featuring a delicate flavour and contrasting creamy and crunchy textures.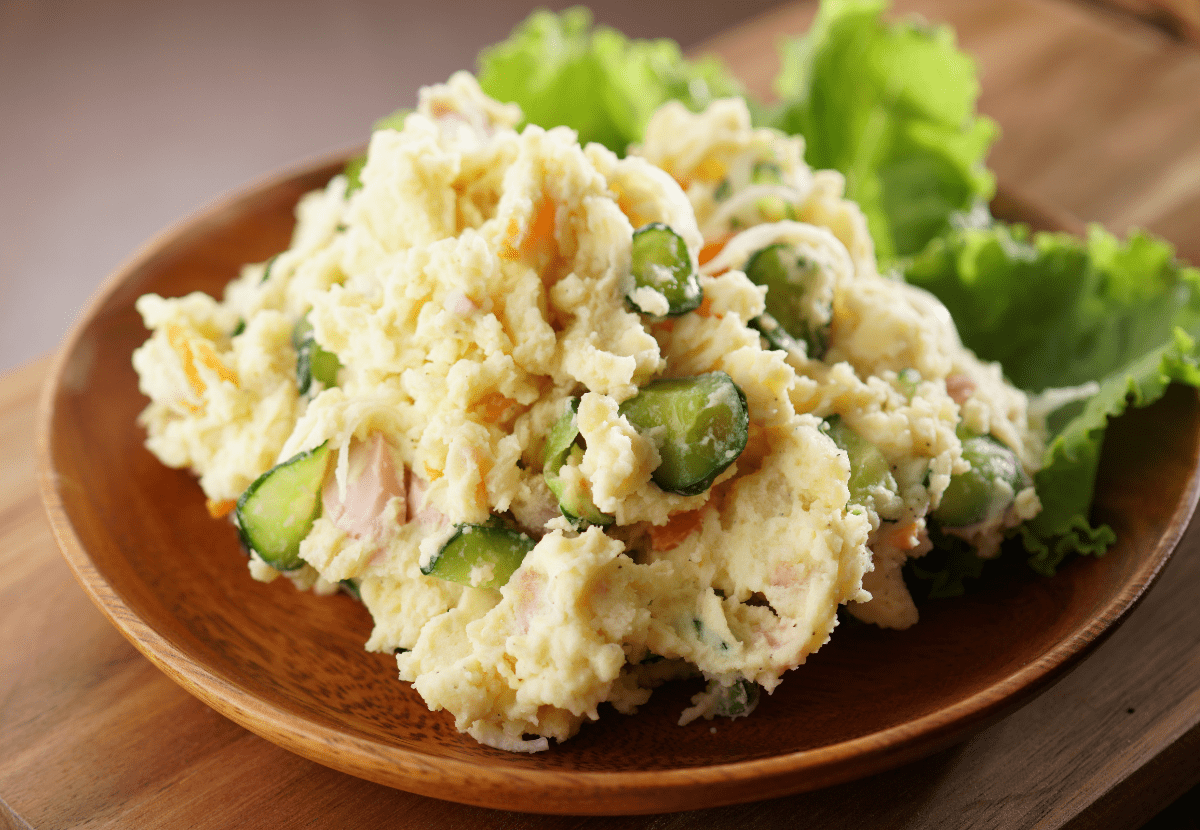 Ingredients per 2 people
Arizona potatoes, 500g
Mayonnaise, 10 tablespoons
Japanese or Dutch cucumbers, 150g
Diced cooked ham, 30g
Carrots, 100g
Salt, to taste
Sea salt, to taste
Preparation
Spread some sea salt to taste on a chopping board and roll the pre-washed cucumbers on it, applying a little pressure, then rinse them thoroughly and cut them into thin round slices.
After you have washed the carrots and potatoes, cut the potatoes in half and put everything in a large pan. Boil in salted water for about 35 minutes. After you have drained them and cooled them under running water, you can then peel them.
Dice the carrots and mash the potatoes, then add everything to the cucumbers, mayonnaise and diced ham and stir well. Put it in the fridge and serve chilled.
Image: Canva