What would a festive dinner table be without a Russian salad? Here is a basic version of the recipe, which is perfect thanks to our Colomba variety potatoes with their semi-firm flesh, to make a dish with the perfect texture.
If you like, you can enrich it with hard-boiled eggs, other vegetables and by adding mustard.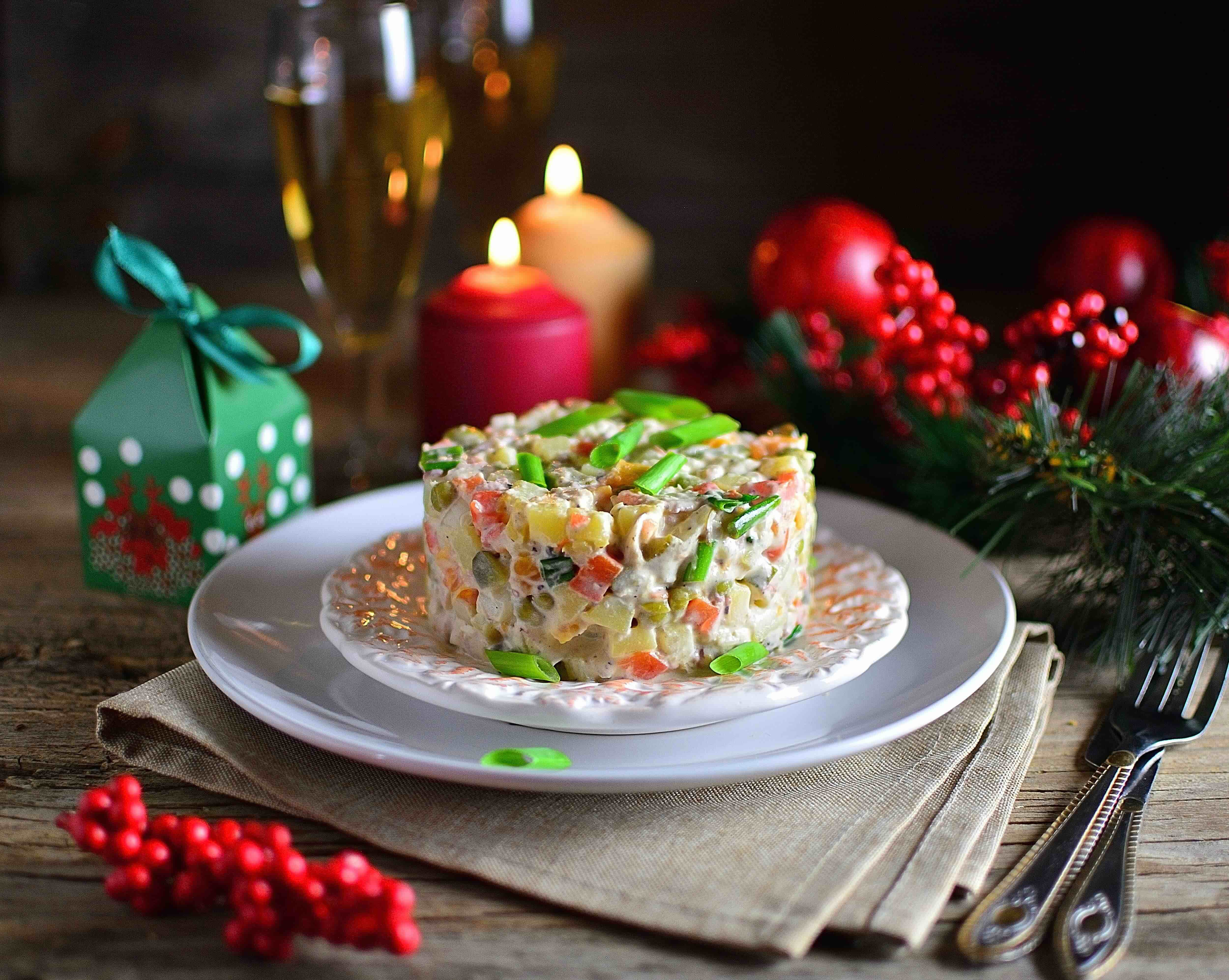 Ingredients for 6 people
Colomba variety potatoes, 4
Carrots, 3
Pickled gherkins, 12
Peas, 120 g
Mayonnaise, 200 g

Preparation
Wash and boil the potatoes for about 40 minutes in lightly salted water. Peel and boil the carrots separately for about 10 minutes in salted water. Meanwhile, cook the peas by boiling them for about 5 minutes. If you are using frozen peas, follow the cooking instructions on the pack. In the meantime, cut the gherkins into small cubes.
When the vegetables are cooked, drain them thoroughly. Peel the potatoes and cut the potatoes and carrots into similar sized cubes. Leave the ingredients to cool down and dry on a large tray.
Once the vegetables have cooled down, mix them in a large bowl, add the mayonnaise, mix it together thoroughly and put it in the fridge for about two hours. Serve the individual portions using a dough cutter.
Image by Tatyana Malova from Shutterstock