The delicate flavour of our Paradiso-variety new potatoes, with their semi-firm flesh and light skin, meets the sweet crunchiness of Cipolla Rossa di Tropea Calabria IGP in a simple recipe that is still packed with flavour, also starring olives, capers and cherry tomatoes.
It is a light, fresh salad that includes some of the most characteristic flavours of Mediterranean cuisine.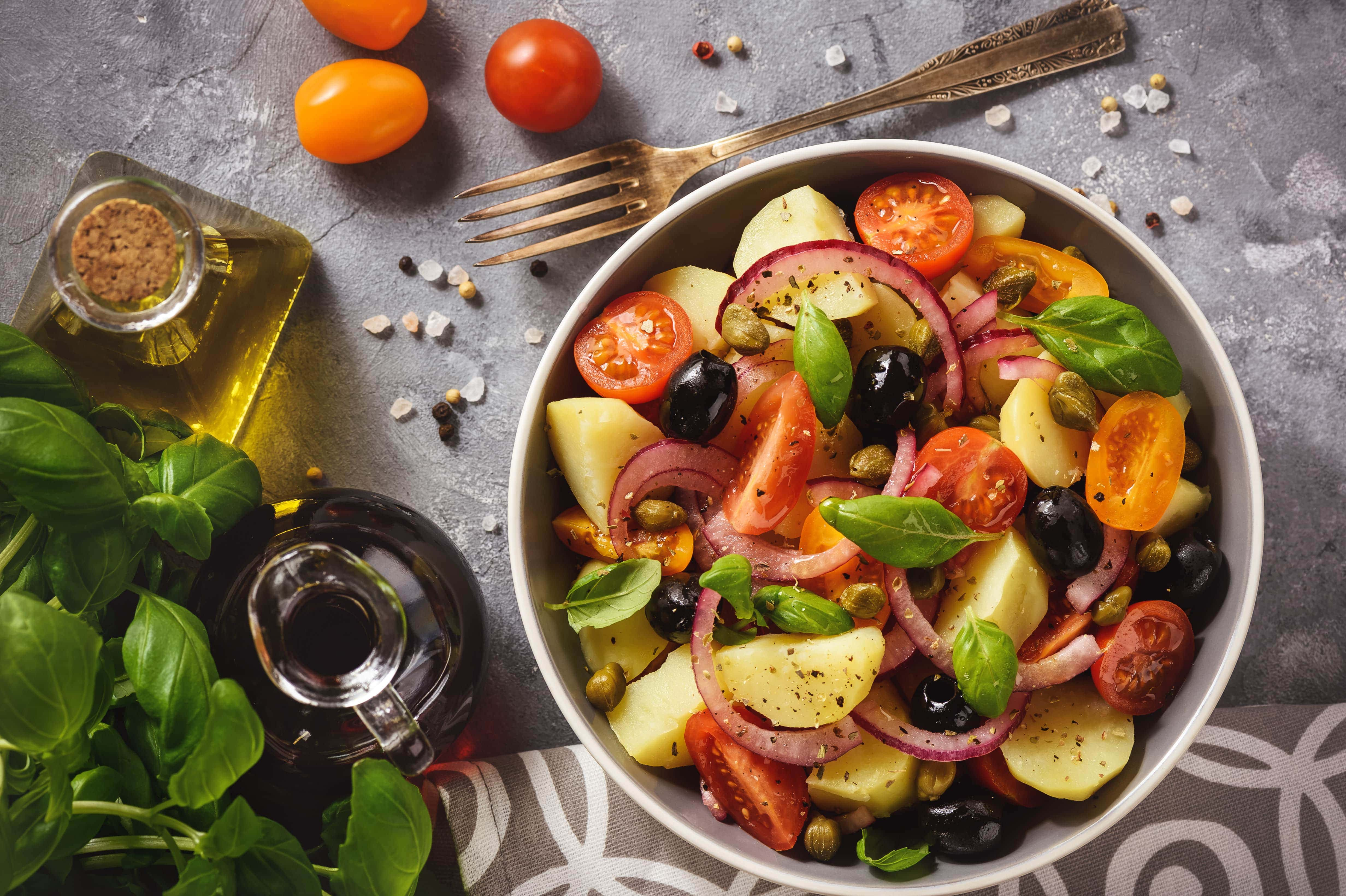 Ingredients for 4 people
Paradiso-variety potatoes, 1 kg
Cipolla Rossa di Tropea Calabria IGP onions, 2
Cherry tomatoes, 400 g
Black olives, 300 g
Capers, 80 g
Extra virgin olive oil, to taste
Basil, to taste
Oregano, to taste
Salt, to taste
Pepper, to taste
Preparation
Start by preparing the potatoes. Wash them, put them in a large saucepan with some water and cook them for about half an hour from when the water starts to boil (check they are cooked with a fork as times may vary depending on the size of the potatoes). Once cooked, drain them and leave them to cool. In the meantime, peel the onions and cut them into round slices about 2-3 mm thick, in order to really bring out their crunchy texture. Wash the baby tomatoes thoroughly and cut them in half. Remove the peel from the potatoes before they cool down completely and cut them into small pieces. Put all the ingredients into a large salad bowl. Add the olives, capers, a few basil leaves, a pinch of oregano, extra virgin olive oil, salt and pepper to taste. Mix it gently and then serve.
Image by Cesarz from Shutterstock