Timeless potato croquettes, one of the star finger food recipes of Italian cuisine, are made here with our incredibly soft Elodie variety potatoes and served with a fresh creamy beetroot sauce.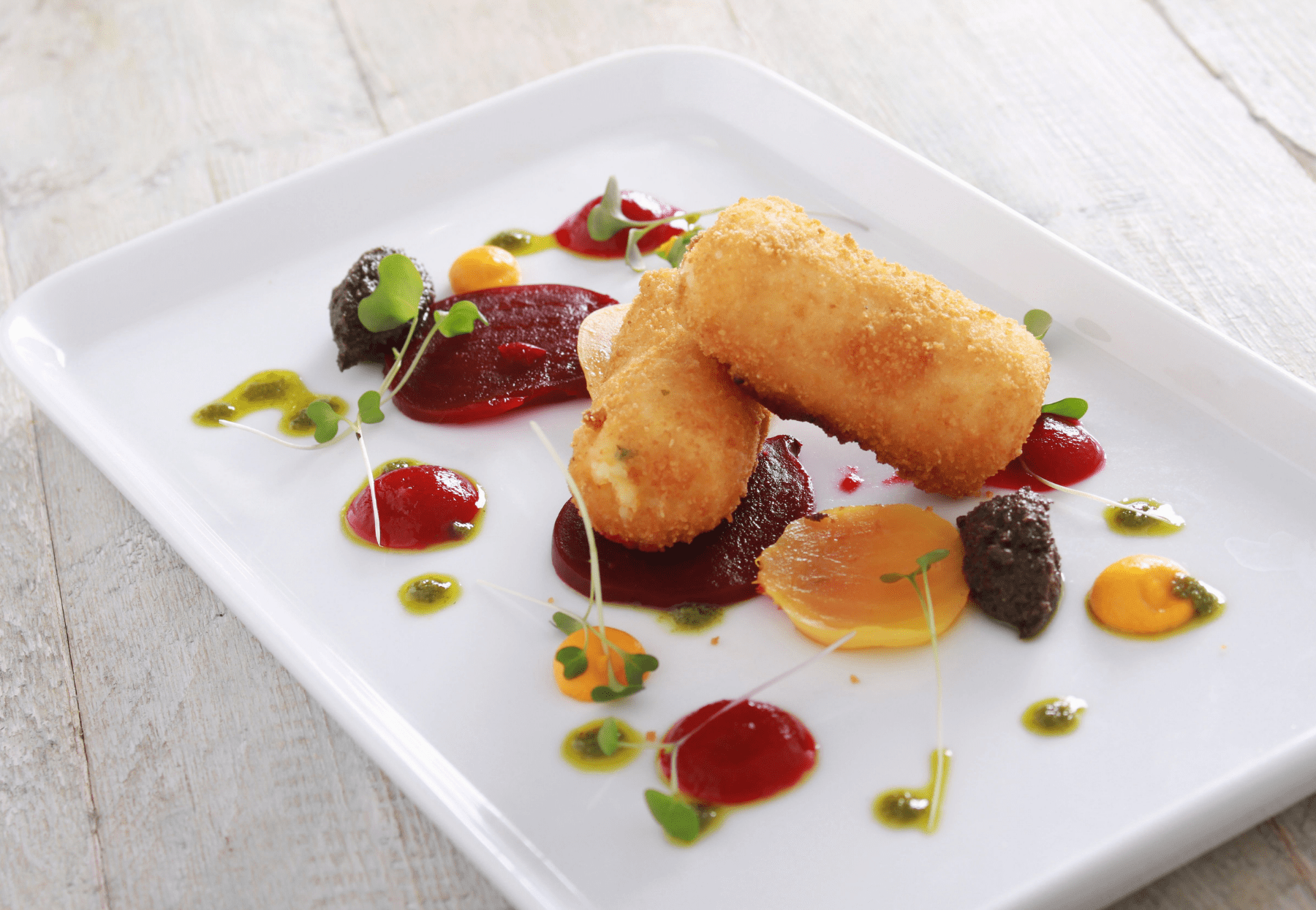 Ingredients for 4 people
Elodie variety potatoes, 550 g
Beetroot, 200 g
Eggs, 2
Breadcrumbs, as required
Tropea red onion, 50 g
Salt, to taste
Black pepper, to taste
Peanut oil, to taste
Extra virgin olive oil, to taste
Lemon juice, 1 tablespoon
Preparation
Start by preparing the creamy beetroot sauce, which will be served cold. Dice the beetroot and 100g of potatoes. Heat up some extra virgin olive oil in a large pan, brown the chopped onion and add the diced potatoes, browning everything for about 6-7 minutes. Add the beetroot and water as required, then leave it to cook for about 15 minutes after adding salt and pepper to taste. Once cooked, blend everything until you get a smooth creamy mixture and leave it to cool down.
Now move on to making the potato croquettes. Thoroughly wash the potatoes and boil them for about 30 minutes. Once soft in the centre, drain them, peel them and mash them with a potato masher. Add 1 whole egg and 1 yolk, salt and pepper and then mix well. Take some of the mixture and shape it, then roll it in breadcrumbs. Fry them in a large non-stick pan with some boiling hot peanut oil. Plate up the creamy beetroot sauce and the croquettes, garnishing to taste: you can add sprouts, herbs, pâté, creamy sauces or slices of fresh beetroot.
Image: Canva