A mouth-watering recipe from @uno.spicchio.di.melone, this potato and chickpea curry – the perfect combination between spiced and soft flavours – is made with our versatile and delicious Colomba potatoes.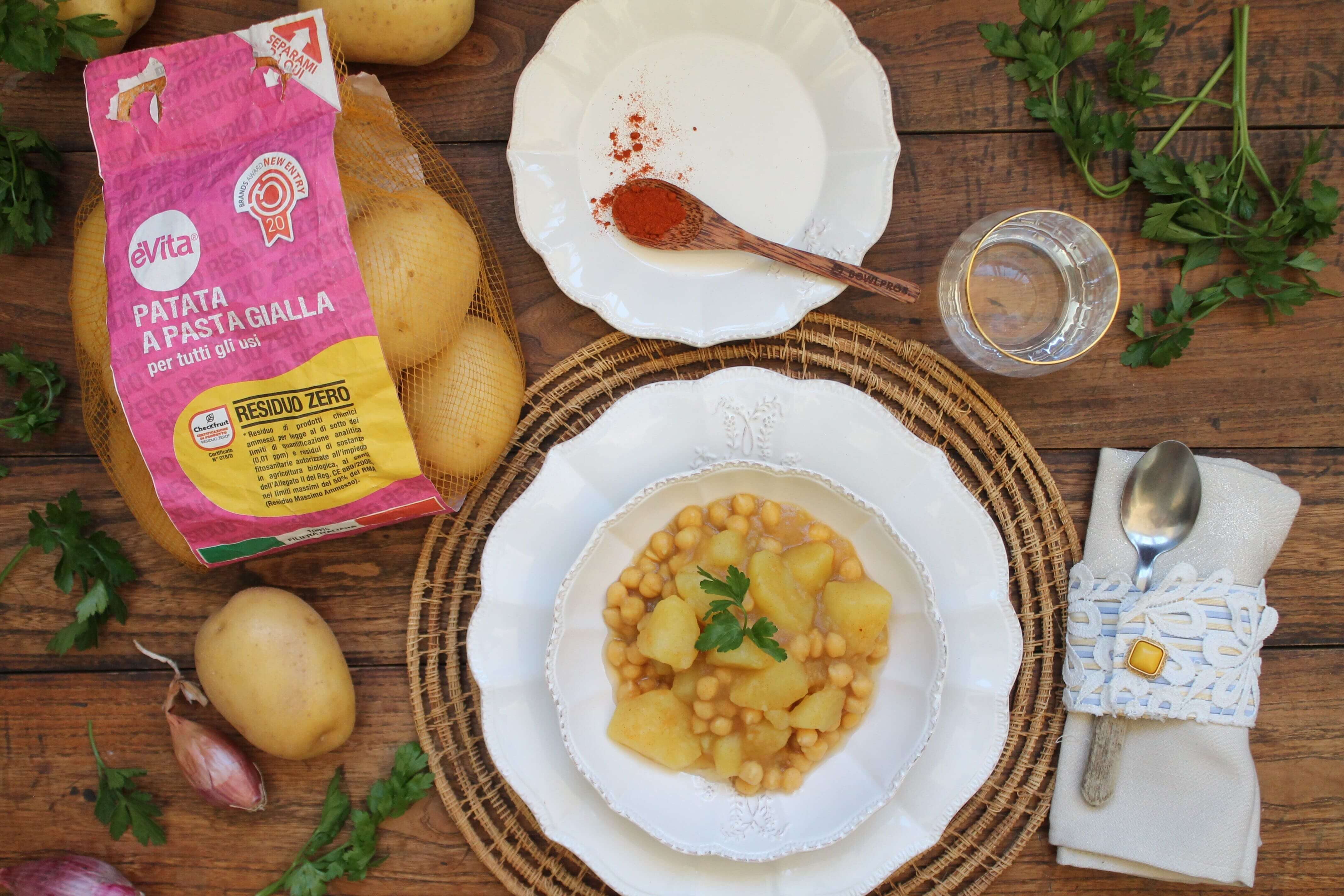 Ingredients for 4 people.
Colomba potatoes, 2
Shallot, 1
Dry chickpeas, 100 g
Vegetable stock cube, 1
Curry powder, 1 teaspoon
Water, as required
Extra virgin olive oil, to taste
Salt, to taste

Preparation
Leave the chickpeas to soak for 12 hours. Next, brown the shallot in a saucepan with a drizzle of extra virgin olive oil, then add the chickpeas (after rinsing them) and the peeled, washed and thickly diced potatoes. Cover with water and add a stock cube (glutamate-free if possible), a big tablespoon of curry powder and then cook over a moderate heat for at least one hour, keeping the lid almost on over the saucepan. Try it once cooked: add some more salt if necessary and then keep cooking. Serve the potato and chickpea curry still hot, adding aromatic oil to taste or some more curry powder.
Image: Irene Bombarda