Looking for the perfect Christmas starter? Serve an irresistible mix of the sea and the land with these mini balls made with our soft Constance variety potatoes and cod fillet.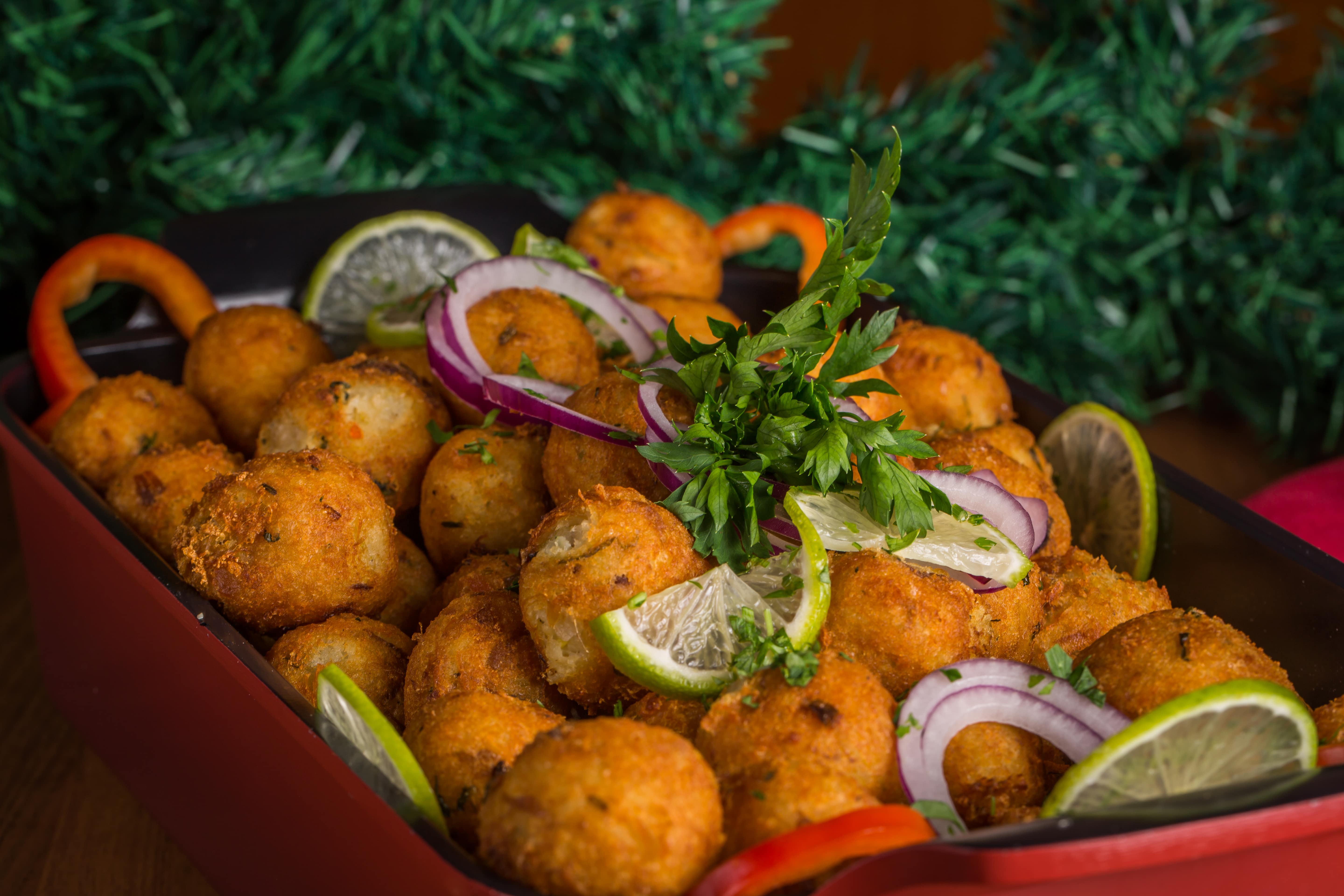 Ingredients for about 15 balls
Cod fillet, 250 g
Constance variety potatoes, 350 g
Eggs, 1
Breadcrumbs, as required
Parsley, to taste
Extra virgin olive oil, to taste
Salt, to taste
Black pepper, to taste
Garlic powder, to taste
Lemon, 1
Tropea red onion, 1
Preparation
Having washed and peeled the potatoes, dice them and boil them for about 15 minutes. Mash them when they are ready.
Meanwhile, finely chop the cod fillet until you get a soft mixture. Add the fish to the potatoes and then add the egg, parsley, a sprinkling of garlic powder, salt and pepper. Mix it together and, if the mixture is too runny, add breadcrumbs as required.
Once you have a smooth mixture, make some balls and fry them in plenty of hot oil in a non-stick pan with high edges. Leave them to cook, turning them from time to time, until they are golden brown all over and, in any case, check they are cooked in the middle.
Drain the mini balls on some paper towel using a strainer ladle and serve them hot with a few lemon wedges, slices of Tropea red onion and your favourite sauces.
Image by Estudio Conceito from Shutterstock