Soft on the inside and crispy on the outside, these coated potatoes are the perfect recipe to add a special touch to the timeless classic of roast potatoes.
The perfect accompaniment to any main course, we can make this delicious side dish with our Monique variety potatoes, with their firm texture and intense flavour.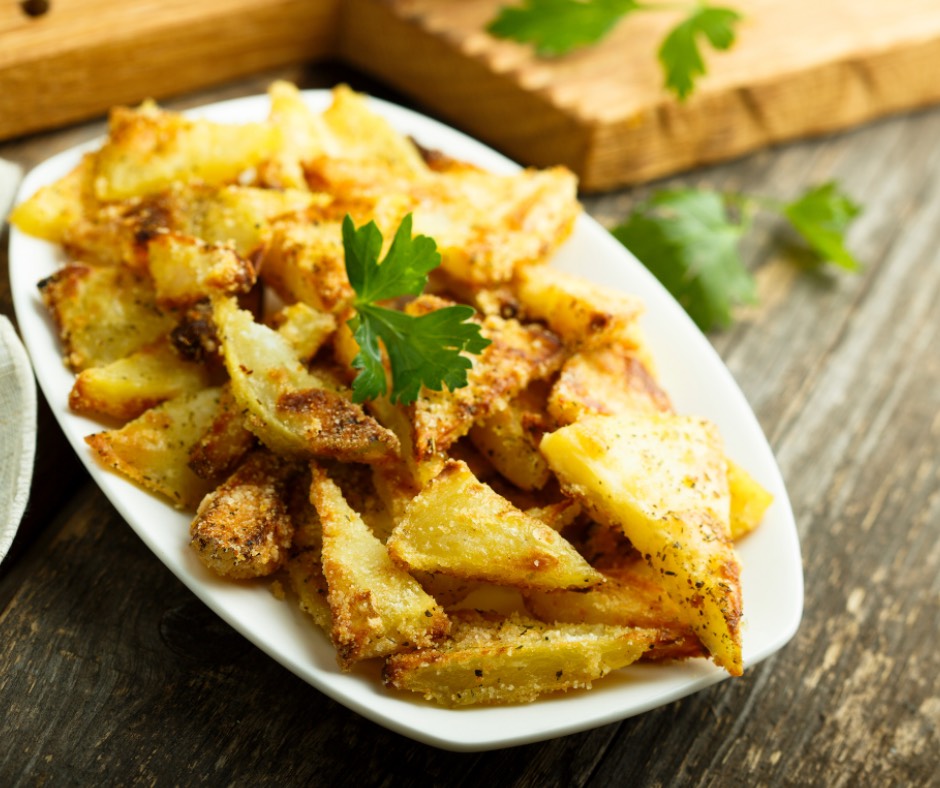 Ingredients for 4 people
Monique potatoes, 1 kg
Breadcrumbs, 45 g
Parmigiano Reggiano, 2 tablespoons
Garlic, 1 clove
Extra virgin olive oil, to taste
Rosemary, to taste
Black pepper, to taste

Preparation
Having washed and peeled the potatoes, cut them into thick pieces and leave them to soak in cold water. Mix the breadcrumbs, salt, pepper, rosemary and Parmigiano Reggiano in a bowl to one side. Having drained the potatoes, coat them in the breadcrumbs. Then spread them out on a baking tray greased with some extra virgin olive oil. Add some more oil to taste and bake the potatoes in a preheated oven at 180°C for about three quarters of an hour, turning them from time to time to make sure they are evenly cooked, and then finally serve.
Image: Canva