How great are pancakes! In this recipe by @uno.spicchio.di.melone we make them with our Constance variety potatoes for an extra-soft result.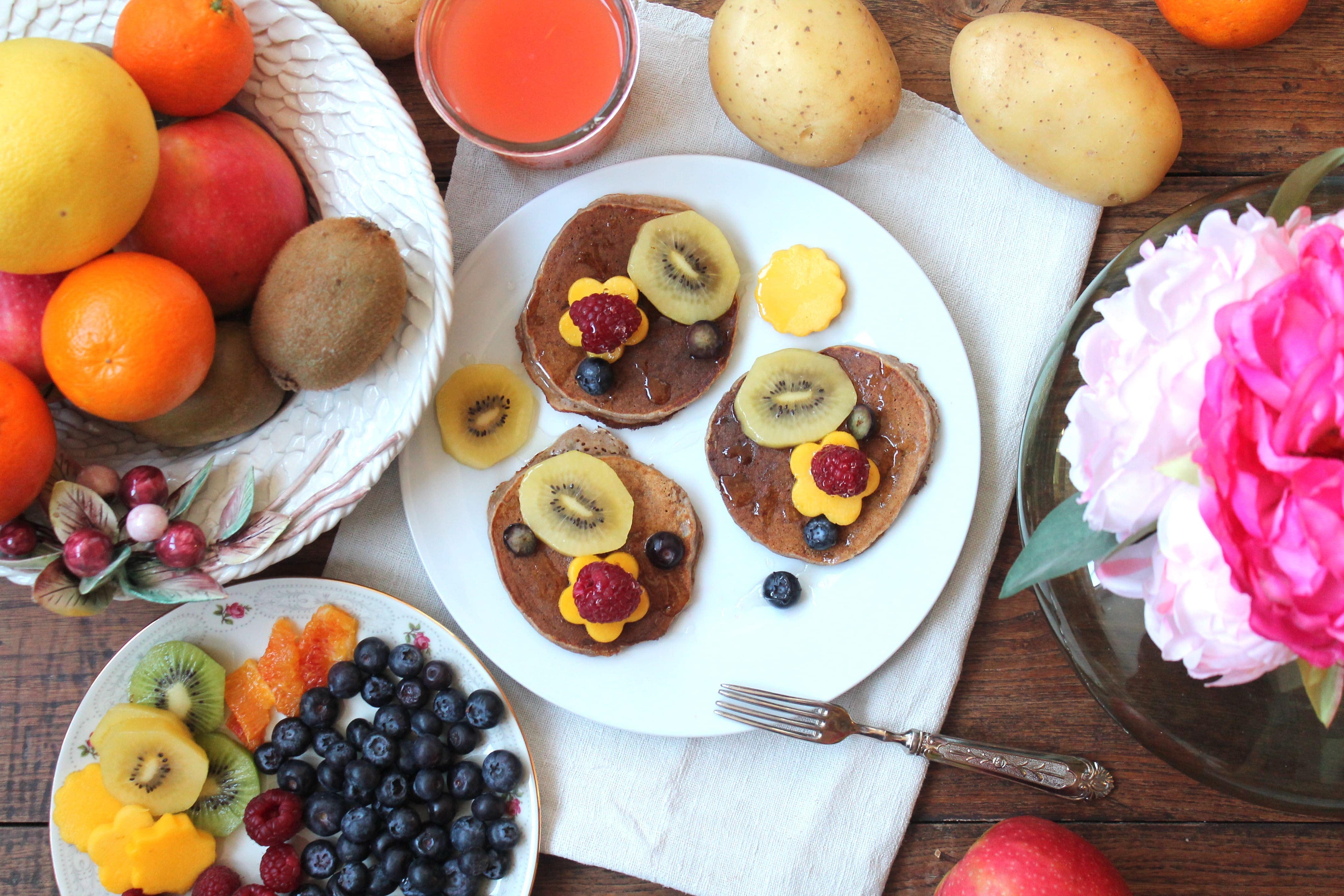 Ingredients for 13-15 pancakes
Constance variety potatoes,150 g
Ultra-fine "00" flour, 60 g
Wholemeal flour, 60 g
Plant milk (soya, almond or rice), 120 ml
Baking soda, 1 teaspoon
Extra virgin olive oil, 1 tablespoon

Preparation
Boil the potatoes for about 30-40 minutes from boiling point. Once cooked, drain them, peel them and cut them into pieces. Mash them with a potato masher until you get a smooth, even texture, then pour them together with the other ingredients into a bowl and stir until the mixture is smooth. Heat up a knob of butter in a non-stick pan, then spread out the desired amount of batter onto the hot surface, which will give shape and thickness to each pancake, using a small ladle. Cook over a medium heat for two minutes on each side. Serve hot with fresh fruit, honey, maple syrup or even with savoury toppings.
Image: Irene Bombarda