Soft and delicate thanks to our Constance variety potatoes, these fried chiacchiere pastries are a traditional classic to celebrate Shrove Tuesday, the last day of Carnival in Italy.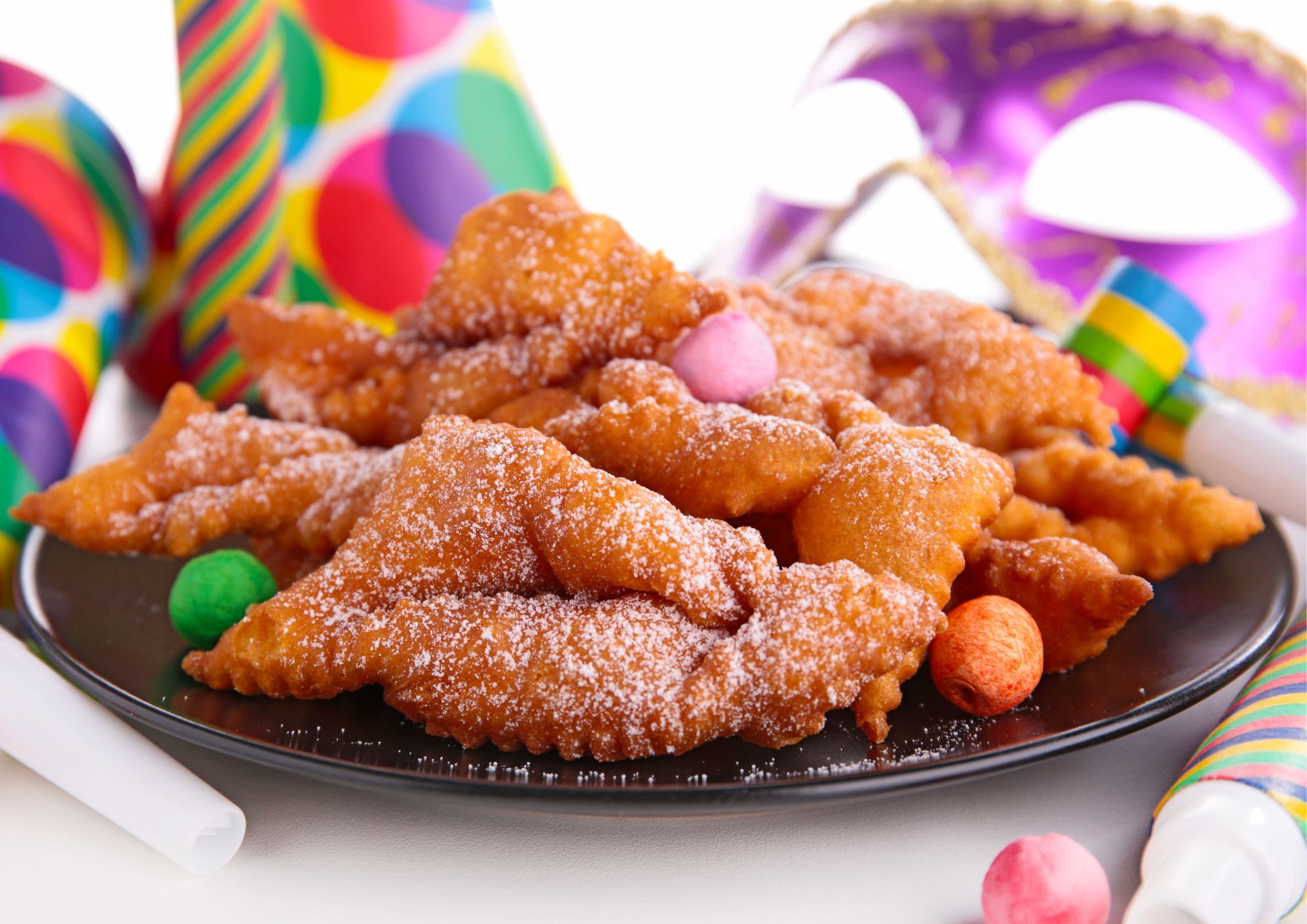 Ingredients for 4 people
Constance potatoes, 100g
Ultra-fine "00" flour, 200g
Eggs, 2
Baking soda, as required
Table salt, as required
Icing sugar, to taste
Peanut oil, as required
Preparation
Thoroughly wash the potatoes, peel them, cut them into pieces and boil them in plenty of water for about 30-40 minutes, until they are soft. Drain the potatoes and put them into a mixer with a tablespoon of flour and baking soda as required, then blend. Add the eggs, the remaining flour, salt to taste and blend the mixture again. The dough should not be too sticky, so add more flour if needed. At this point, roll out the dough on a surface top pre-coated with flour, then cut it into diamonds. Heat up plenty of oil in a pan with high edges or in a fryer and fry the chiacchiere, turning them on both sides and making sure not to burn them. Finally, drain the chiacchiere on paper towel and sprinkle to taste with icing sugar.
Image: Canva