A traditional Argentinian recipe with a vegetarian twist, Constance potato-filled empanadas, with their bold, flavourful taste, and paprika onions! The perfect dish for an aperitif among friends!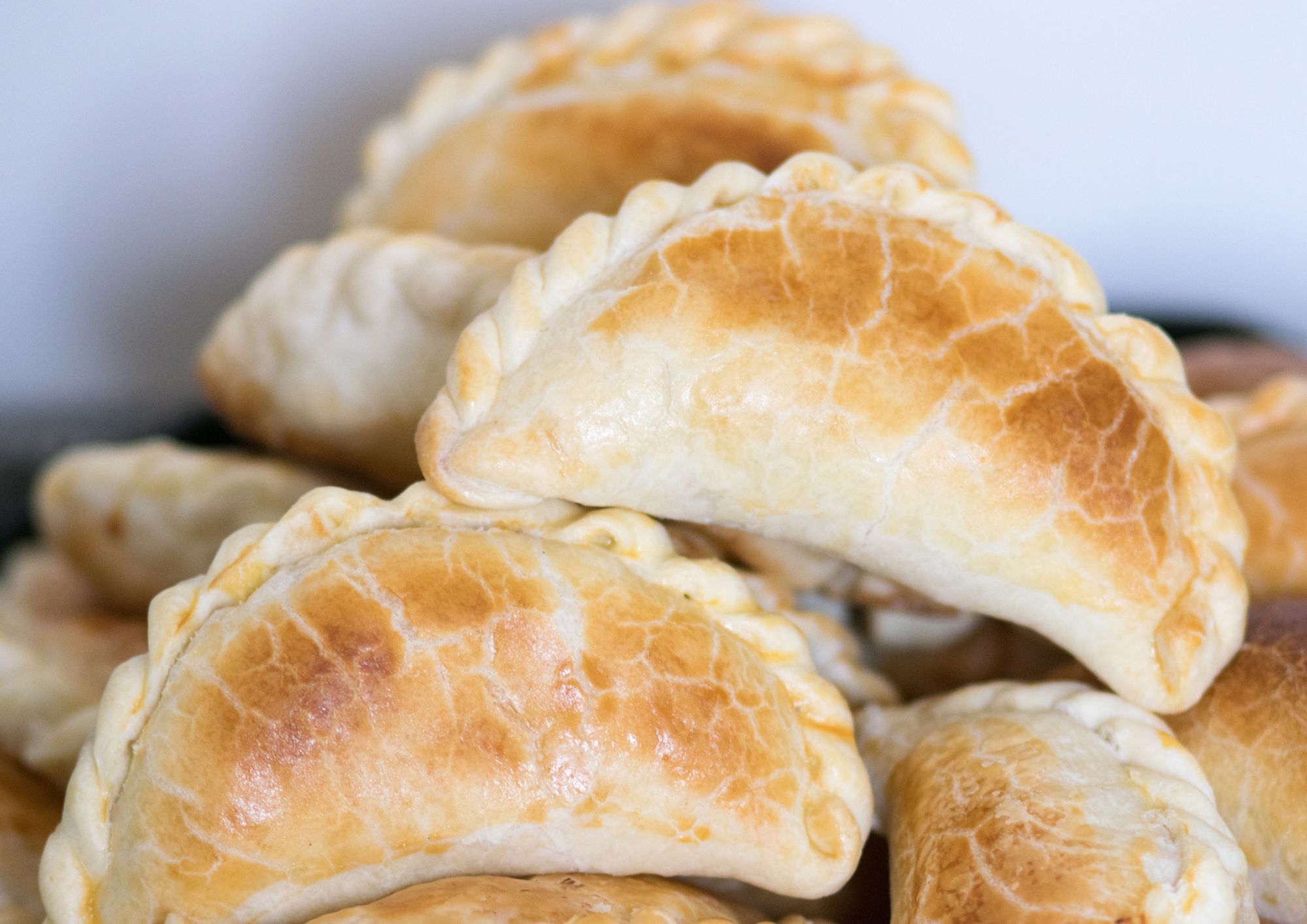 Ingredienti per 4 persone
Ultra-fine "00" flour, 200 g
Constance potatoes, 300 g
White onion, 2
Water, 100 ml
Extra virgin olive oil, 100 ml
White wine, to taste
Salt, to taste
Black pepper, to taste
Sweet paprika, to taste
Rosemary, to taste
Preparation
First of all, pour 50 ml of water into a bowl with the flour. Add the extra virgin olive oil and salt to taste, then mix and pour in the remaining water. Transfer the dough onto a pastry board and knead it with your hands until it is firm and elastic. Shape it into a small ball and wrap it with cling film. Leave it to rest for half an hour somewhere cool.
Thoroughly wash the potatoes, peel them, dice them and put them in boiling salted water for 5-10 minutes (depending on the size of the pieces). When they are slightly soft, drain them and leave them to cool. At this point, finely chop the onion and sweat it in a non-stick pan with a drizzle of extra virgin olive oil. Once it is perfectly brown, add the diced potatoes to the onion, season with salt and pepper, then simmer with the white wine and leave it to cook over a low heat with the lid on for 5 minutes. When the wine has evaporated, remove the lid and keep cooking for another 5 minutes. Finally, add the rosemary and sweet paprika and mix everything together well. Turn off the hob and leave it to rest.
Take the dough and roll it out with a rolling pin to a thickness of 1.5 mm; then make 15 discs with a dough cutter about 12 cm in diameter. Place a disc of dough on the worktop and fill it with a spoonful of filling. Fold the disc in half and press the edges with your fingers to seal it, then crimp it to create the typical ruffled edge. Alternatively, you can seal the edge by pressing it with the prongs of a fork. Transfer the empanadas onto a baking tray lined with baking paper, brush them with beaten egg yolk and bake at 200°C for 20 minutes. Leave them to cool down before serving.
Image: Canva