This is undoubtedly a springtime recipe. This puréed soup made with asparagus and Constance variety potatoes, with their soft, velvety flesh and thin skin, can be served either as a starter or as a main course.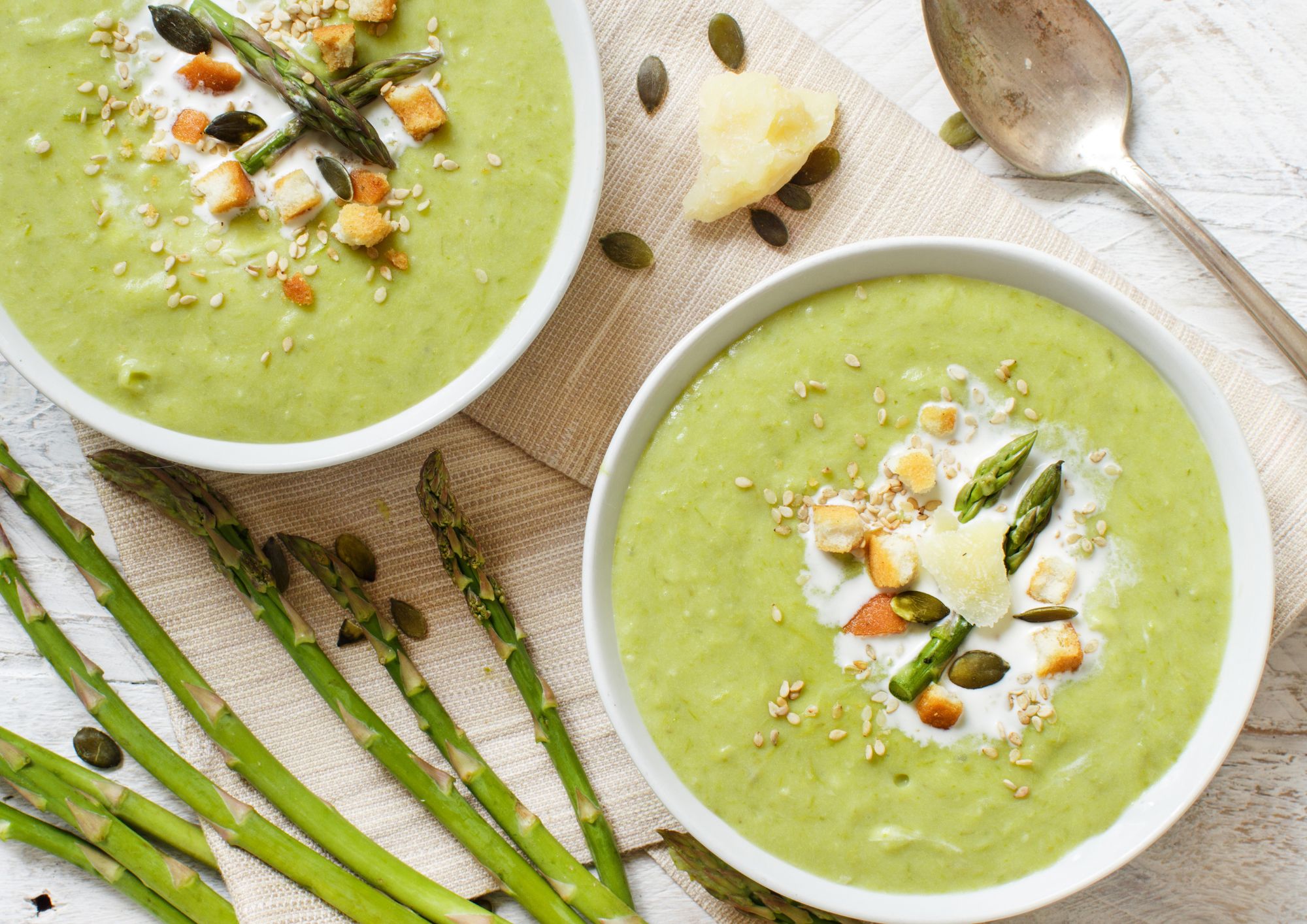 Ingredients for 4 people
Asparagus, 800 g
Constance potatoes, 300 g
Vegetable stock, 1 l
White wine, 200 ml
Butter, 30 g
Shallot, 1
Extra virgin olive oil, 2 tablespoons
Chives, to taste
Table salt, to taste
White pepper, to taste
Preparation
Thoroughly wash the potatoes, peel them, dice them and put them to one side. Thoroughly rinse the asparagus under running water and remove the lighter, more fibrous bottom part. Cut the asparagus stalks into thin round slices, while the softer tips can be reduced into longer pieces. Peel and slice the shallot and sweat it together with the extra virgin olive oil and butter in a saucepan large enough that it can also hold the other ingredients. Add the potatoes and asparagus and fry everything for about ten minutes over a low heat, stirring from time to time. Simmer with the white wine until reduced, and once it has evaporated, add the hot vegetable stock and leave the vegetables to cook over a low heat for another 20-25 minutes. Season to taste with fresh ground white pepper and adjust with salt. Turn off the hob and transfer everything into a large bowl, then use a hand-held blender to reduce the vegetables into a creamy soup. Season with a few chives and, if you like, serve your puréed soup with some croutons.
Image: Canva