To celebrate World Pulses Day, we are offering a delicious vegan recipe made from chickpeas, spinach and incredibly soft Constance variety potatoes.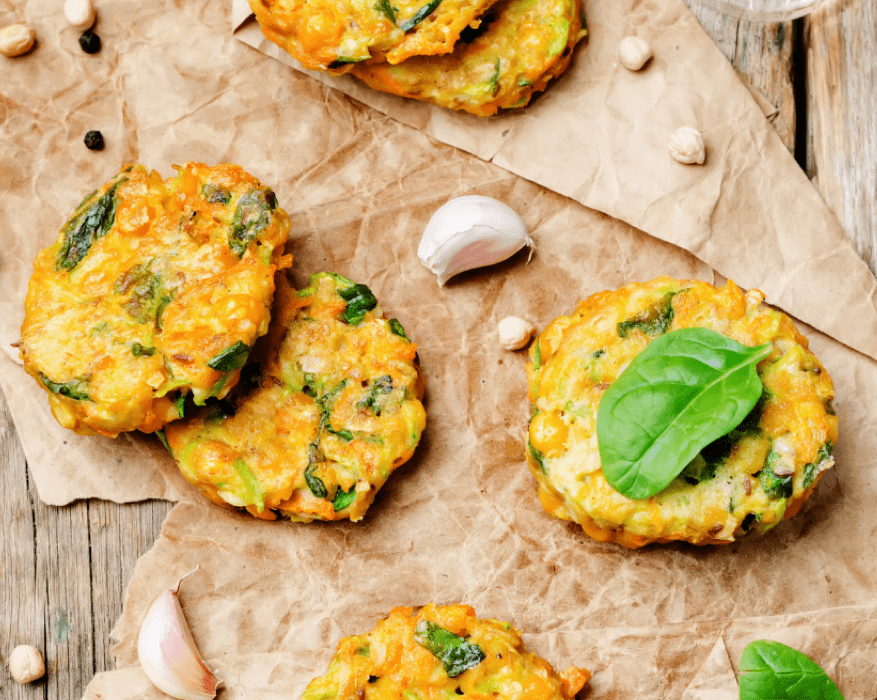 Ingredients for 4 people
Constance variety potatoes, 150g
Canned chickpeas, 300 g
Carrots, 50g
Baby spinach, 50 g
Breadcrumbs, as required
Garlic, 1 clove
Extra virgin olive oil, to taste
Salt, to taste
Black pepper, to taste

Preparation
Boil the potatoes for about 30-40 minutes from boiling point. Once cooked, drain them, peel them and cut them into pieces. Drain the boiled chickpeas, making sure you leave some to one side - which we will use later - and blend them together with the potatoes until you get a smooth mixture. Peel the carrots and cut them into julienne strips. Sauté the baby spinach and carrots in a pan for 2 minutes with a clove of garlic, extra virgin olive oil and salt to taste. Pour the mixture into a bowl, add the whole chickpeas, carrots, baby spinach, breadcrumbs and mix it together, adding salt and pepper to taste. Shape your burgers and cook them in a non-stick pan with a drizzle of extra virgin olive oil for about 5 minutes. Once cooked, leave them to cool down for a few minutes and then serve.
Image: Canva