This vegan recipe by @uno.spicchio.di.melone is perfect for summer. All the softness of our Arizona variety potatoes in a light and delicious filling.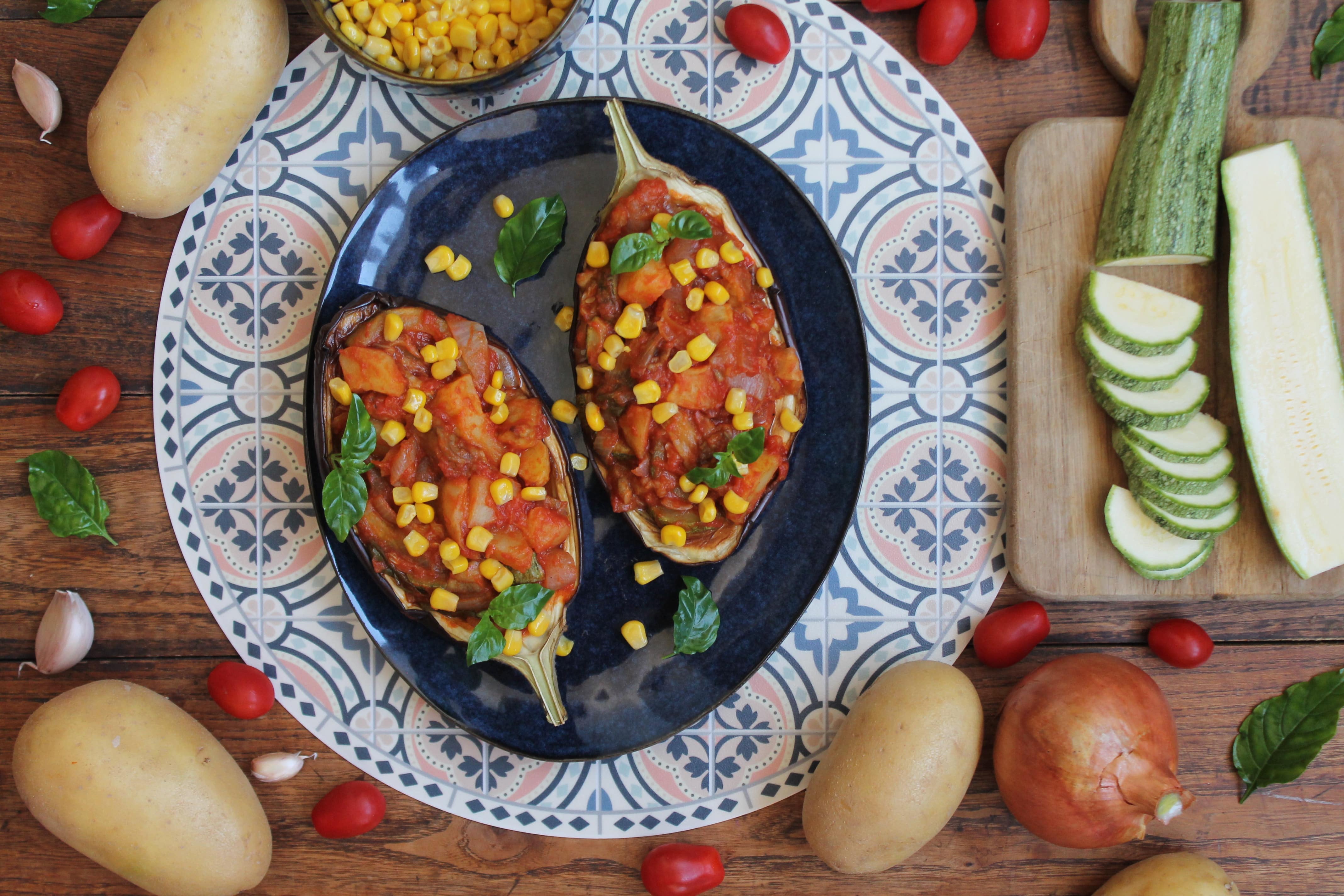 Ingredients for 2 people
Arizona variety potatoes, 2
Large oval aubergines, 1
Courgettes, 1
Sweet onion, 1
Sweetcorn, 50g
Extra virgin olive oil, to taste
Salt, to taste
Preparation
Wash and cut the aubergine in half, remove the flesh and cut it into cubes of about 2 cm. Wash and dice the courgette and potatoes too, then peel the onion and roughly chop it. Brown the diced vegetables in a pan with some extra virgin olive oil and salt to taste. Lightly brush the two halves of the empty aubergine with extra virgin olive oil, add some salt and then bake for about 15 minutes at 200 degrees. Fill the aubergines with the cooked diced vegetables, add drained sweetcorn to taste and bake for another 10 minutes at 200 degrees.
Image: Irene Bombarda