Versatile, healthy and sustainable. This is because potatoes are also good for the environment.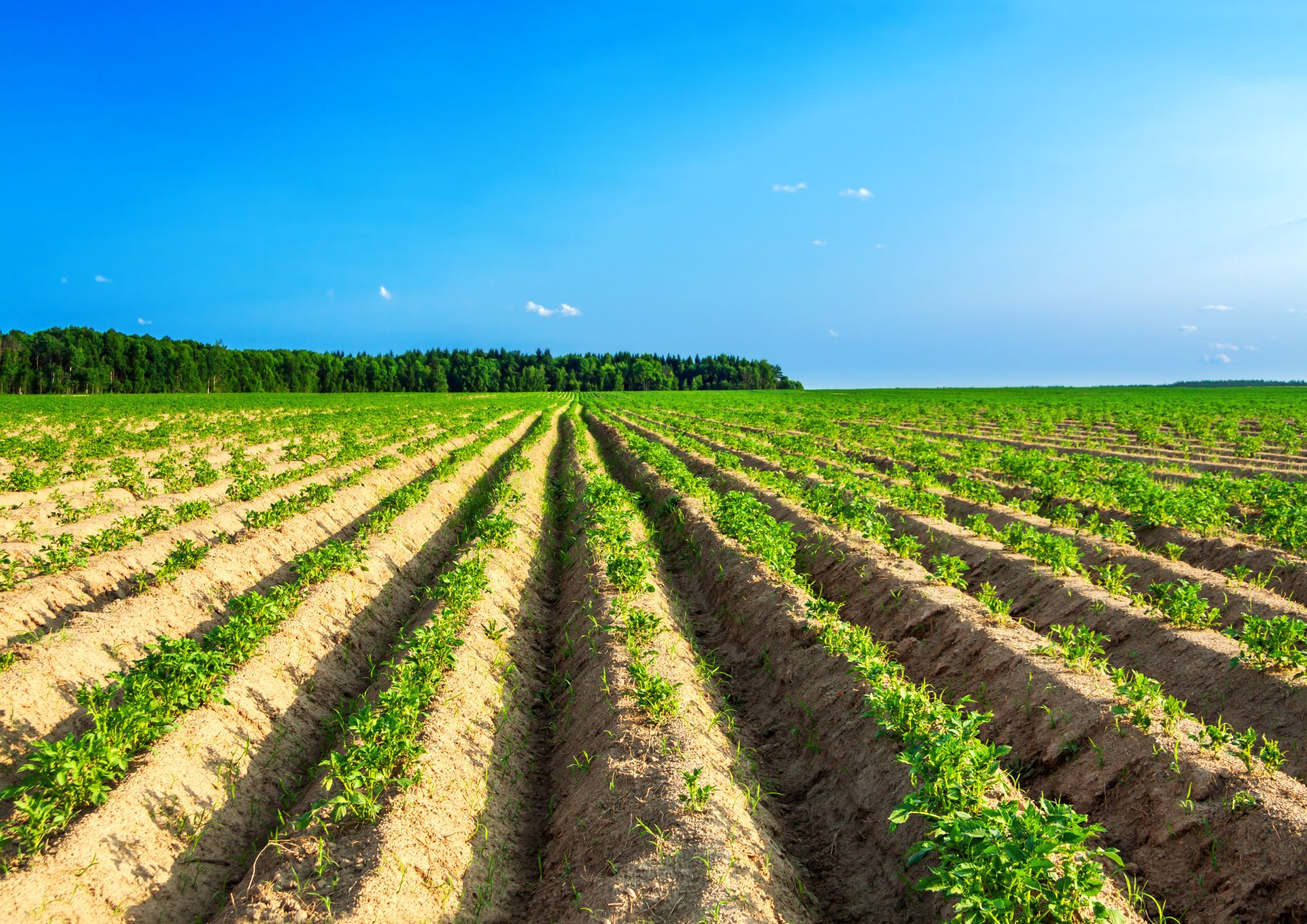 Are potatoes a sustainable food? Yes, and not just because there are thousands of different ways to reuse their peels. This tuber is unbeatable in terms of its environmental impact mainly due to its reduced water requirements and low carbon footprint. To give you an idea: red meat, a super pollutant, is at the top of the table of foods with the highest CO2 emissions per kilo of product with 129.75 kg (CO2eq), while a few places lower we find chicken breast with 9.27 kg (CO2eq). On the other hand, spaghetti stands at a more acceptable 1.65 kg, while potatoes come in last with just 0.21 kg of emissions per kilo (Source: Pnas.org).
Potatoes instead of rice, the Chinese strategy for sustainability
In 2015, the Chinese government adopted a national strategy called "Potato as staple food" to improve food security by increasing the production and consumption of potatoes all over China. This strategy would actually seem to be a success, not just in terms of meeting the country's food requirement, but mainly with a view to environmental conservation and minimising the causes of global warming. According to a study published in Nature Food, if China switched from a diet based on eating rice to one focused more on potatoes, it would produce various benefits from an environmental and climate point of view.
More specifically, it would decrease the greenhouse gas emissions produced by staple foods (up to 25% less) and use less water resources (-17%). Furthermore, researchers have proven that increased cultivation and consumption of potatoes would reduce the total surface area used for staple farming by about 17% by 2030, while also meeting the country's growing calorie requirements. The research results therefore prove that, when compared with wheat, rice and maize, potatoes have a lower impact on the ecosystem, so they are the most sustainable crop in terms of soil use per calories produced, use less water and have a reduced environmental impact regarding CO2 released into the atmosphere.
Even more sustainable with Residue-Free
The starting point behind the "Residue-Free Potatoes" project, launched in 2019, was the analysis of the key points in the cultivation of potatoes and subsequently the experimentation with a series of improvements as part of economic and environmental sustainability and innovation. This project came up with Romagnoli F.lli S.p.A. èVita Residue-Free potatoes, produced by combining a variety that is naturally tolerant to the main plant diseases and coded farming practices that help minimise any chemical treatments during growing and use very low-residue chemical molecules. This path towards greater environmental sustainability has helped create a product that balances protecting crops, the environment, natural resources and people's health.
Image: Canva