With April comes spring, and a wide variety of vegetables return to our dinner tables. Here are a few seasonal vegetables that will add an extra special touch to your recipes.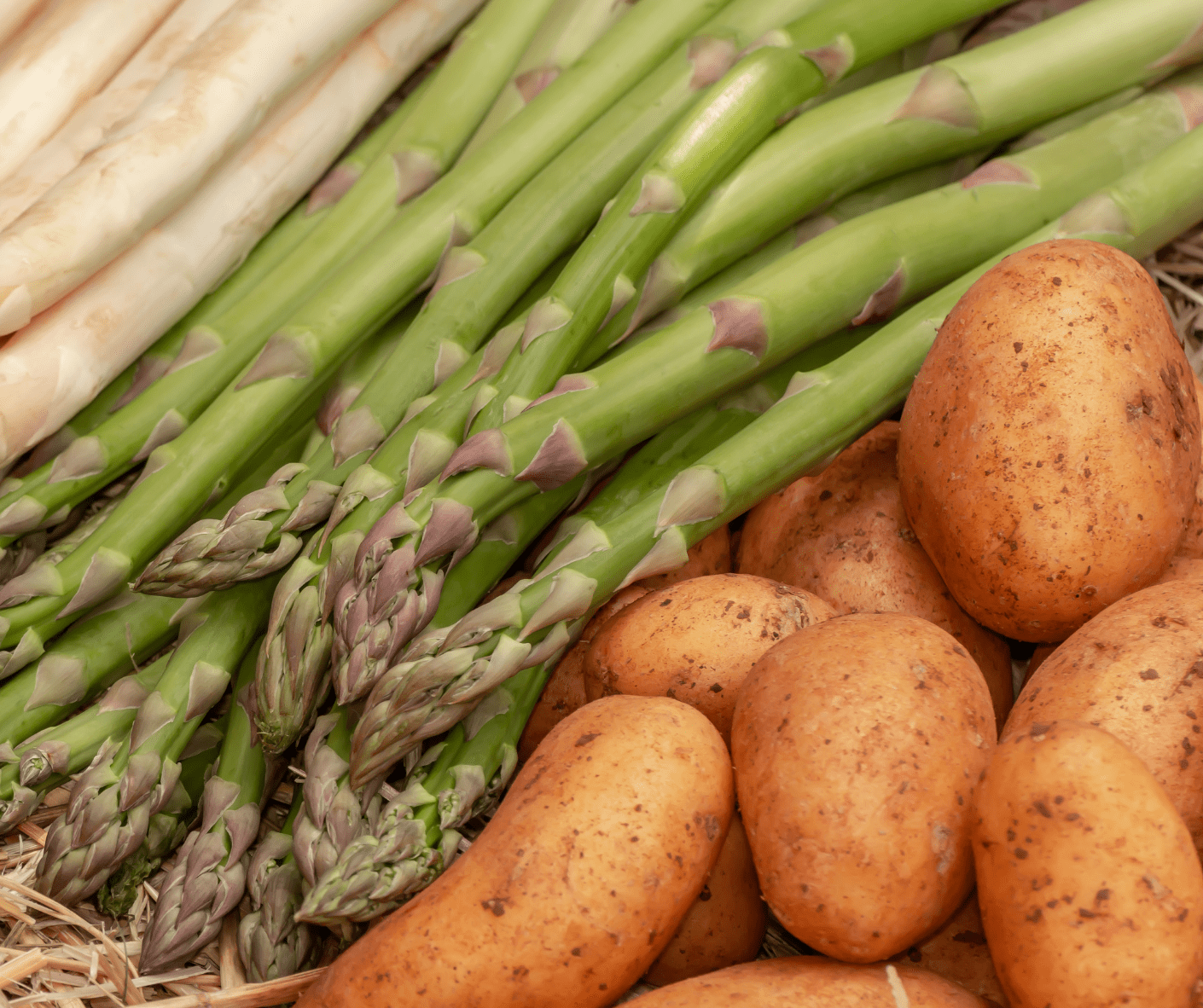 Watercress. Featuring a strong, slightly spicy flavour, watercress is used either cooked or raw in dishes such as salads, soups or piadina flatbreads.
Asparagus. Their crunchiness and bold flavour make asparagus the perfect vegetable to pair with potatoes, creating an enjoyable contrast of textures like in our Eggs Benedict with new potatoes and asparagus.
New potatoes. Featuring a delicate flavour and a thin skin, new potatoes can be eaten without peeling them. Perfect boiled or roasted, they are the ideal side dish for meat or fish main courses, like in our Monkfish with new potatoes and baby tomatoes. Arizona, Elodie, Paradiso, Vogue, Levante and Alouette are the varieties typically used for growing new potatoes.
Green beans. Technically part of the Leguminosae family, green beans are characterised by their crunchiness and water content, which makes them suitable for culinary uses that are closer to the typical uses of vegetables. Excellent in a salad and as a side dish, they are the perfect accompaniment for all types of main courses, and go particularly well with potatoes.
Leeks. A very versatile vegetable, leeks go very well with dishes such as soups, quiches, omelettes, sauces and many others. Their characteristic yet delicate flavour makes them the perfect pairing for potatoes, like in our Vichyssoise.
Cauliflowers. Delicious and low in calories, cauliflowers can be used in many recipes: boiled, au gratin, fried, in puréed or normal soups, or as a sauce in pasta first courses. For a fantastic, spectacular main course, try them in our Mini cauliflower and purple potato flan.
Image: Canva