To cope with the change of seasons and the stress of returning from the vacations, here are our tips on fruits and vegetables to bring to the table during this month!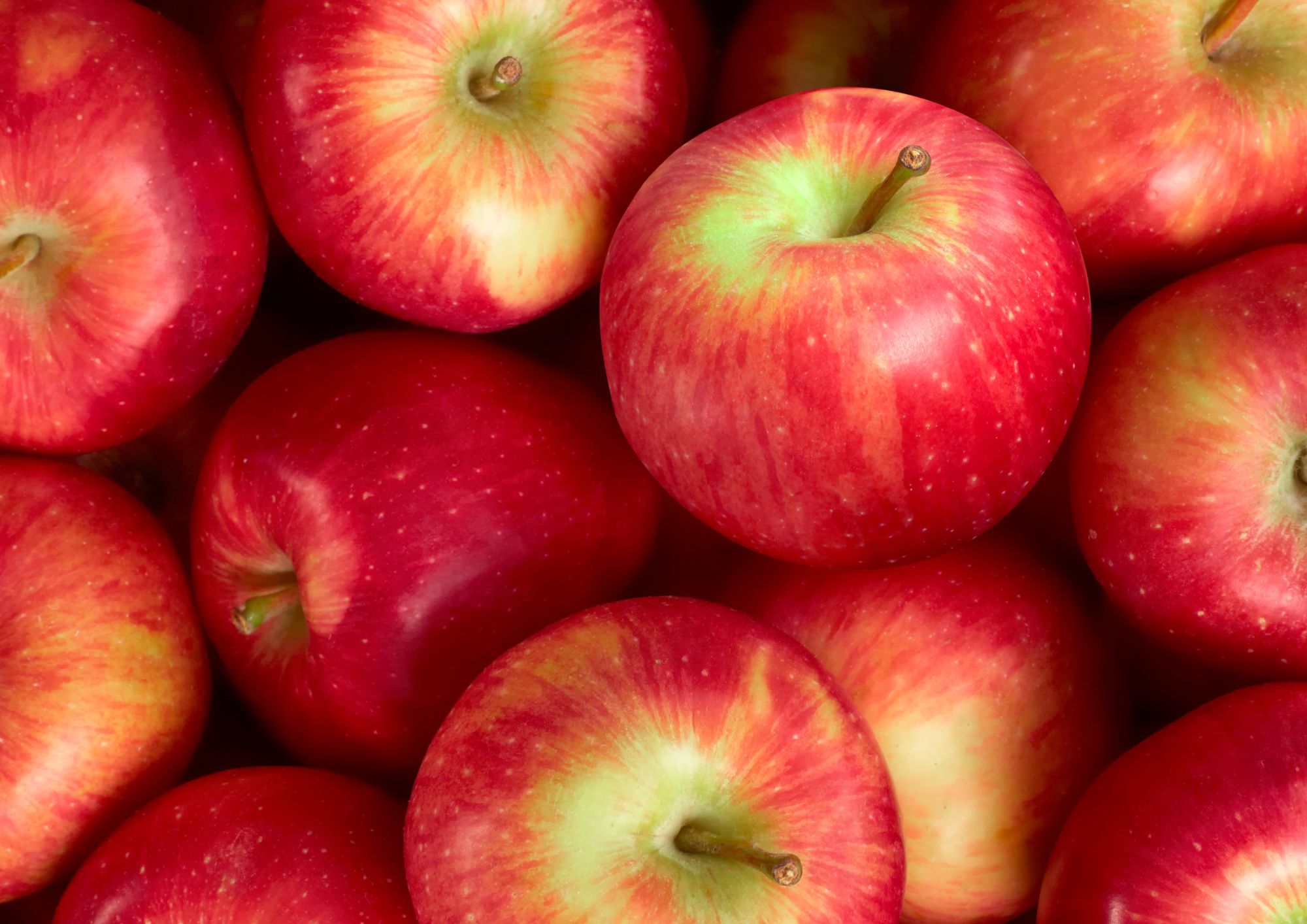 Apples. Originally from Central Asia, in particular from modern-day Kazakhstan, apples are actually a false fruit, while the real fruit is the core. There are about 7,000 varieties of apple from various countries with different colours, textures and nutritional content. The skin is usually thin, smooth and resistant. The flesh is white or yellowish, firm and juicy, with a sweet or slightly acidic flavour and sometimes floury. This fruit is a good source of vitamins (B and C), but also minerals such as potassium, magnesium, calcium and iron. Apples can be eaten fresh, in juices or smoothies, but they are also an excellent ingredient for savoury dishes such as this baked potato with speck ham, apples and walnuts.

Grapes. Originally from Europe and West Asia, grapes are actually formed of a group of small fruits that join together to form a bunch of grapes. Each single small fruit is called a grape and has a round shape and a colour ranging from light (yellowish-green, yellow or golden yellow) to dark (pink, purple or bluish violet). They are rich in minerals such as copper and potassium and contain vitamins C and K. Grapes are mainly used to make wine (wine grapes), but can also be eaten fresh (table grapes) or dried (raisins, used for cooking and making desserts).

Prickly pears. Legend has it that prickly pears were introduced to Europe by Christopher Columbus upon his return from the Americas. However, before Columbus, the Saracens brought this delicious fruit to Sicily when they landed in Mazara in 827. This fruit actually came from Mexico, where it was called a "tough monument of the deserts". Prickly pears are surrounded by very thin thorns and have a fleshy berry with sweet flesh and a colour ranging from orange-yellow to red and off-white. Packed with seeds, they are mainly made up of water, vitamin C, B vitamins and antioxidants. You can use three parts of the prickly pear: the pads, which should be cut thin and cooked like vegetables; the flower petals, which are perfect added to salads; and the fruits, which are either eaten raw or cooked.

Porcini mushrooms. Porcini mushrooms are a slow-growing species of mushroom that is mainly found in conifer and broadleaf forests in many parts of the world, including Europe, Asia and North America. They are characterised by their unique, majestic appearance, with a wide, fleshy cap, a sturdy stem and ivory-white coloured meat. Porcini mushrooms are a good source of important nutrients, including protein, fibre, vitamins (B, C and D) and minerals such as copper and selenium. From first courses to side dishes, mushrooms are a highly versatile ingredient that can be used to make many recipes such as these Constance potato and porcini mushroom tortelloni.

Squash. Originally from Mexico, where it was already used between 7,000 and 6,000 B.C., the squash is one of the oldest domestic plants. Generally round or oval-shaped, it has thick, hard skin with a colour that can range from green to yellow, orange and even blue or grey, depending on the variety. The inner flesh of the squash is soft and usually has a thick, meaty texture. The colour can vary as well, ranging from yellow to pink or orange. Squash is a good source of vitamins (A, C, E, K) and is rich in minerals such as potassium and magnesium. It is an extremely versatile ingredient for cooking, which can be used in many sweet or savoury dishes such as this vegetarian chilli with Constance potatoes and squash.

Image: Canva